There are loads of tips for saving money while travelling. We've extended our trips 2-3 months longer in the past by following these simple rules. Travel doesn't need to be expensive! We've come up with this list of our favourite ways to save money, we hope it can save you a few bucks too!
Here are a few tips for saving money while on the road:
1. Book flights either the day of departure or 3 months before: Flights are generally the cheapest around this time. If you plan your trip in advance, get the tickets in advance. If you're within the 3-month threshold, consider waiting and trying to find a last-minute deal.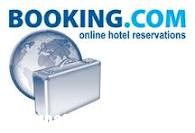 2. Book rooms on Booking.com long before your arrival: I know a real backpacker doesn't like to book things too far in advance, but there are some amazing deals to be had on sites like Booking.com and HostelWorld. If you book in advance you can really capitalize on some killer savings. We had a 2 level loft apartment in Greece, close to the beach, with a pool for just 22 Euros/night. We also got another nice apartment in Marmaris, Turkey for just 8 Euros/night!
3. Find cheap, local airlines: If you're in Asia, check out AirAsia.com. If you're in Europe, check out RyanAir.com and EasyJet.com. These airlines always have great deals and you'll save a lot of money on your flight. If you're in places that don't have many cheap, local airlines, use flight services like FareCompare, Expedia, Kayak and Google Flights to search hundreds of airlines and booking sites for you. There are many discount airlines and budget flights to be found!
4. Travel in the off-season: We tend to be fair weather travellers. We follow the globe according to weather but it hasn't always lined up for us. When we're in a country in the off season, we enjoy super cheap prices, and more often than not, nice weather! If you're a penny pincher, consider travelling in the off-season.
5. Avoid public holidays: If you want to save money, avoid public holidays like the plague. You don't want to arrive in the Philippines over Easter and you don't want to go almost anywhere over the Christmas holidays. Sure there are some great festivals to see during certain times of the year, but if you're on a budget, you should avoid them unless you absolutely need to see them.
6. Eat locally: This one should go without saying. One of the best ways to experience a culture is through its cuisine. We always ask our hotel/hostel staff where their favourite restaurant is in the area. While the Lonely Planet has some great recommendations, they can often be outdated and overpriced due to their placement in the book. The staff at your hotel will know just the place for a delicious cheap local meal.
7. Learn some of the local language: I've personally seen this trick in action many times. I've been able to bargain down prices to nearly half of what my travel friends were quoted, not because I'm better at bargaining, but because I knew a few words in the local dialect. Don't kid yourself, a shop owner will see you coming a mile away and to them, we're all rookie travellers that don't know better. If you bargain in their language, then you're sure to impress them and show them that you're not just "another tourist".
8. Overpay your credit card: Did you know that if you make purchases overseas from your credit card, then the interest begins accruing immediately? The only way to prevent this is to overpay your credit card and give it a positive balance.
9. Open a select service account: If you're Canadian, go to TD Canada Trust and open a Select Service Bank Account. These accounts allow for unlimited overseas transactions with no debit fees and no monthly charges (so long as you keep $5000+ in the account). There are cards like this in many different banks around the world including HSBC and CITI Bank so just talk to your local banker and try to find an account that works for you. Normal debit cards charge $5/overseas transaction as well as other fees.
10. Stay off the main tourist trail: This is one of our favouite tips for saving money! This doesn't mean you have to be overly intrepid, it just means that you don't need to stay right on "the strip". There's always a tourist hangout, and it's often ruined by hordes of fellow foreigners. All of the shops, hotels, bars and restaurants in these areas jack up their prices because they pay more rent to be where all of the tourists are. So why not stay just a few blocks away? The nights will be quieter, the locals will be friendlier and your wallet will be heavier!
11. Pick a Cheap Destination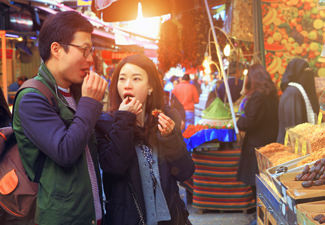 If you want to stretch your travel dollars, avoid pricey destinations like Western Europe or Japan. Instead, pick more affordable places like Thailand, Greece, or Central America, where it's possible to travel on $30 a day, according to travel blogger Nomadic Matt. Food and lodging in some of the cheaper destinations in Southeast Asia and Central America will cost you around $15 a day each, on average.
In addition to choosing a less expensive destination, plan to walk or use public transit as much as possible while there—you won't have to save as much for the transportation portion of your trip. Utilize the locals and the town supermarkets as well—this will save you big time during your trip and allow you to get to know the culture and language.
12. Get on the Couchsurfing Network
Join Couchsurfing as a host to build a network of people with whom you could potentially stay for free and find out if this aspect of the sharing economy is right for you, Nomadic Matt says. It never hurts to be a little more social.
13. Subscribe to Travel Newsletters
Count this as a form of pre-savings or stretching your budget: more is always better when it comes to travel information. Subscribe to everything from airline newsletters to last-minute deal sites. You never know where or when the right deal might surface for your budget or interests.
14. Zig When Everyone Zags
If you've dreamed about going to Italy, consider the cheaper option of Greece. Instead, of Mexico, travel to Guatemala. Substitute Budapest for Italy- etc.
"Travel counter to the prevailing trend," Nomadic Matt writes. "Zig when everyone zags. If people are going in the summer, you go in the spring or winter. Skip the popular destinations and head off the beaten path a bit."
15.
We've always travelled on the cheap and we have never sacrificed fun for finances. Be sure to splurge for things that you really want to do. Die-hard budget travellers can travel for free by Couch Surfing and Volunteering. Probably the best tip for saving money is to choose the right destinations. London and Amsterdam will never be cheap places to stay, so while they may be worth a visit, consider a short visit there and save your long trips for cheaper cities like Kuala Lumpur, Bangkok and Istanbul!
What are your tips for saving money while travelling? Share with us below!