As we continue on our journey through Central Asia, we're finding that we're not our usual upbeat selves. Usually when we're travelling and have our backpacks on, we're ecstatic. But for some reason, this trip has been filled with many highs and lows…and we've only been on the road for 48 days!
When we set off from China, we were overjoyed to finally be back on the road. We were so pumped for our travels in Mongolia. We couldn't wait to see the Gobi Desert and start our independent, 8 day trek in the middle of nowhere. Even though we had some amazing experiences during our trek and the Gobi, it rained a lot. Due to being cold and wet, we became annoyed and easily irritated.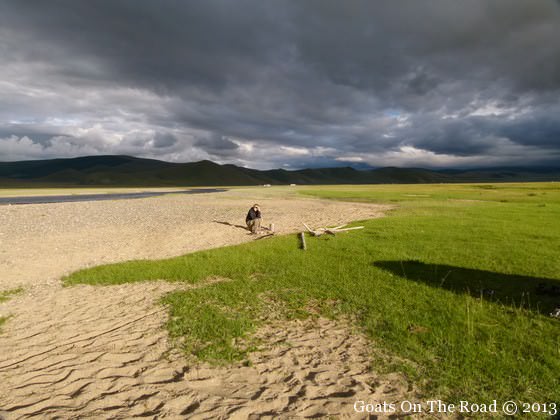 All we wanted was some sun in one of the sunniest places on Earth. Is that so much to ask? In our 30 days of travel in Mongolia, we literally saw some sort of rain every day.
Then came Russia. We were rushing through Russia and found ourselves getting tired. We'd been on some looong train journeys, from Ulan Bator to Irkutsk (26 hours) and then from Irkutsk to Omsk (39 hours). In between those travel days, we were able to chill out on Olkhon Island on Lake Baikal. It was stunning…BUT, it rained.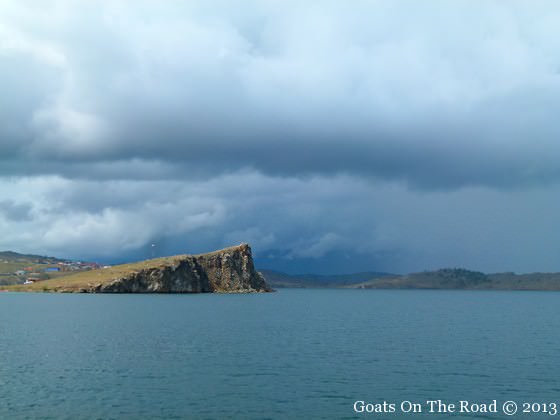 Olkhon Island sees 300 days of pure sun every year. Since we were going to be on the island, the travel Gods decided that it would rain for half the time we were there! All we kept hearing from the owners of guesthouses and locals was "it's never usually like this" Urghhh! It became so frustrating.
If it wasn't the rain, our moods were affected by something else.
Even when we weren't travelling and decided to stay put for a few days, we were running around doing our backpacker errands: arranging bus tickets, booking hostels, buying food for the next leg of the journey, etc. Since hardly anyone spoke English in Russia and parts of Mongolia, these tasks were extra daunting and draining.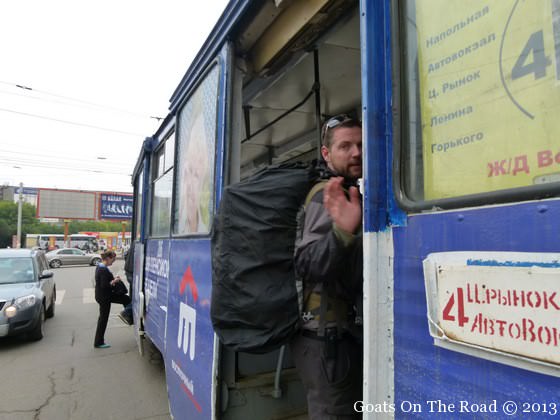 On top of doing our tasks for the days, we had to somehow find time to blog about our journey. Don't get me wrong, we LOVE our website and really enjoy blogging, but we're still trying to find a balance between travel and work. It's been difficult for us to keep in touch with advertisers, stay on top of our email inbox, make videos and still write content that our readers will enjoy!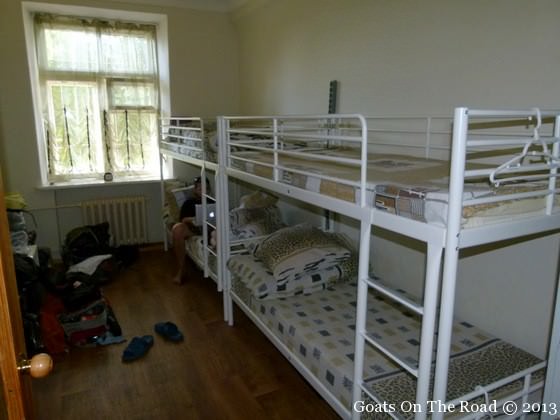 Besides all of these things that were bringing us "down" a bit during our travels, we think the main problem was the fact that we weren't really able to have any spontaneity, which is one of the things we love about travel. In order to take this epic Trans-Siberian train journey (which was awesome!), we needed to have everything booked in advance to make sure we got a seat on the train and also so that we could apply for our Mongolian, Russian and Kazakhstan visas. This didn't leave us with much flexibility or any option to stay somewhere longer if we wanted to.
Even though we felt like we were moving too fast, we found ourselves on a brutal 17 hour overnight bus journey from Omsk, Russia to Astana, Kazakhstan. We were so excited to be in Borat's homeland! But guess what? It was cloudy and rainy for one of our only two days in the city. We couldn't believe it…well, actually at this point, we could.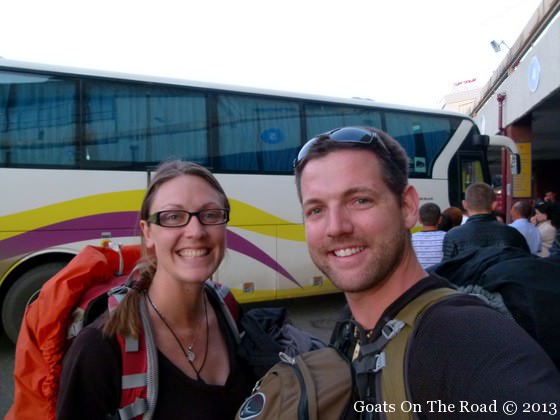 We made the most of it, wandered around, ate some really good food and saw some amazing feats of architectural engineering, but still, we weren't completely happy. We didn't want to "just make the most of it" in these countries, we wanted to be able to fully explore!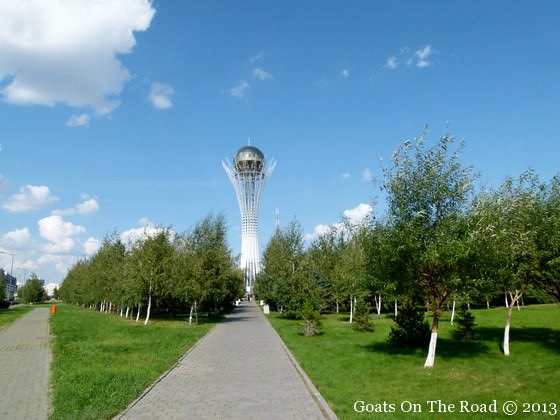 It sounds silly to let a thing like weather dampen (pun intended) the mood of a trip, but it really got under our skin and we were totally fed up. We were "in the best seasons" for all the countries we went to and yet still had bad weather.
Between the weather, the fast-paced travel, the fact that we had to book everything far in advance (which we hate doing), the lack of down time and the difficulty of booking any onward travel in these countries, we seemed to be at a low.
From Astana, we boarded/endured yet another overnight, 21 hour train to Almaty. We were in 3rd class and were SO HOT during the 35 degree train journey – yes, the sun decided to come out when we were on the train. We did, however, meet a really nice guy who shared all his food with us and when we arrived in Almaty at 4:40am, he gave us a ride to our hostel (which we never would have found without him).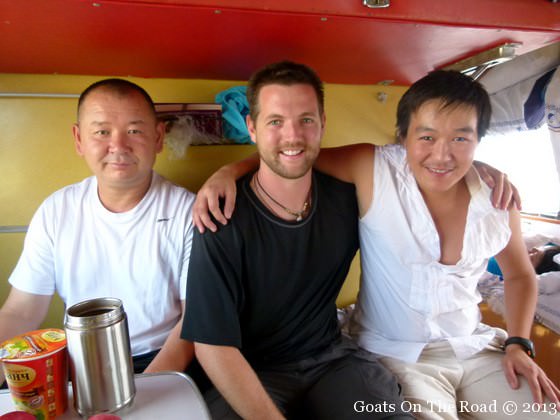 We had a good feeling about Almaty as soon as we arrived and our spirits were instantly lifted.
Almaty is beautiful! A massive mountain range towers above the city along the southern end and the whole city is on a downward slope going north. It's a great place to walk around and is known for its European feel, cafes and restaurants, tree-lined streets, markets and amazing outdoor excursions.
We decided to put down some roots here, re-group and travel how we've always enjoyed travelling, slowly & spontaneously. Almaty would be our home for the next 7 days and it sure didn't disappoint.
Have you ever had "low" days while on the road? Share with us below!
RUSHING THROUGH RUSSIA: AN 8 DAY ROUNDUP
ASTANA – THE DUBAI OF CENTRAL ASIA
Like it? Pin it! 🙂