The years are flying by, with one memory and destination starting to blend into the next. Creating posts like this one allows us to sit back and reflect on all that we've accomplished over the year, and to really let the moments sink in! We've seen and done a lot this year, and made some big decisions along the way – both in our travels, and in our career.
2012 was "A Very Memorable Year"
2013 was "A Year of Firsts"
2014 "Started and Ended With Mexico"
2015 was "A Year of Spontaneity"
I like to call 2016 "A Year of Big Decisions". 
It All Started in Barbados…
In January, we were in Barbados house sitting and pet sitting two adorable Golden Retrievers. The island was beautiful, the beaches were gorgeous and the people were really friendly. We were enjoying it, but because we had been in tropical countries for over 2 years, we were ready for something different.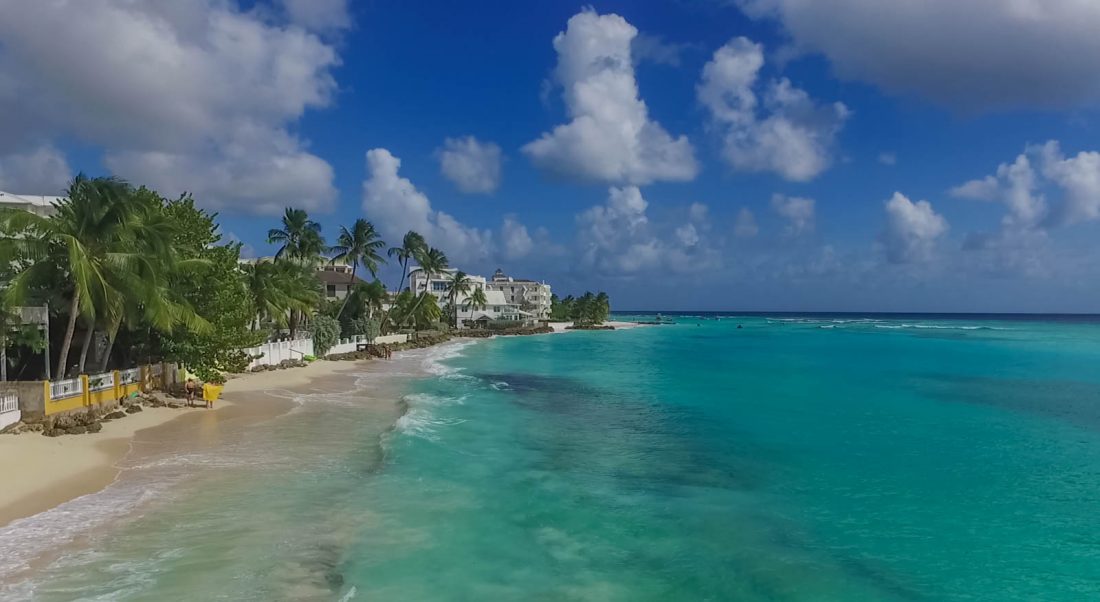 Let's Go To Eastern Europe!
Even though it would be a shock to our bodies, and it was a very long distance to travel, we wanted a complete change of scenery (and climate), and so we made the decision to explore Eastern and Central Europe.
We visited 13 countries from January 1st – June 10th:
Barbados, Puerto Rico (USA), Turkey, Bulgaria, Macedonia (FYROM), Albania, Bosnia & Herzegovina, Croatia, Montenegro, Italy, Malta, Germany and Czech Republic.
This trip was incredible and although we didn't see all corners of each country, we were able to focus on a few of the main cities and regions and felt like we got a pretty good feel for them. We spent 2 months living in Malta, 10 days road tripping around both Albania and Macedonia, and 3 weeks in both Italy and Croatia.
We spent a week – 10 days in the other places, but would definitely love to return and see more. This little taste of Europe has definitely sparked our interest in the region and we plan to go back some day soon!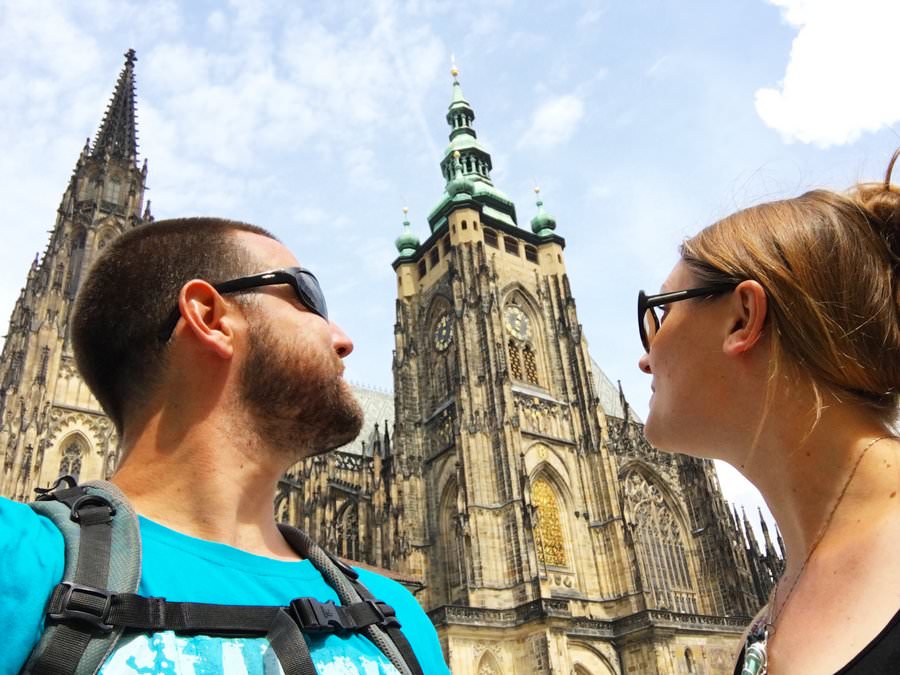 Check out our article:
Travelling Eastern & Central Europe – Highlights & Travel Tips From 5 Incredible Months
Have a look at our video which shows you all of our highlights from 5 months 🙂
Saying "Yes" to Public Speaking
We received an invitation from the World Tourism Forum to speak about blogging as an industry, and how bloggers and big brands can work together to benefit one another. This was huge for us! We had never done any public speaking before, and we were truly honoured that us Goats were asked to speak at such a prestigious event.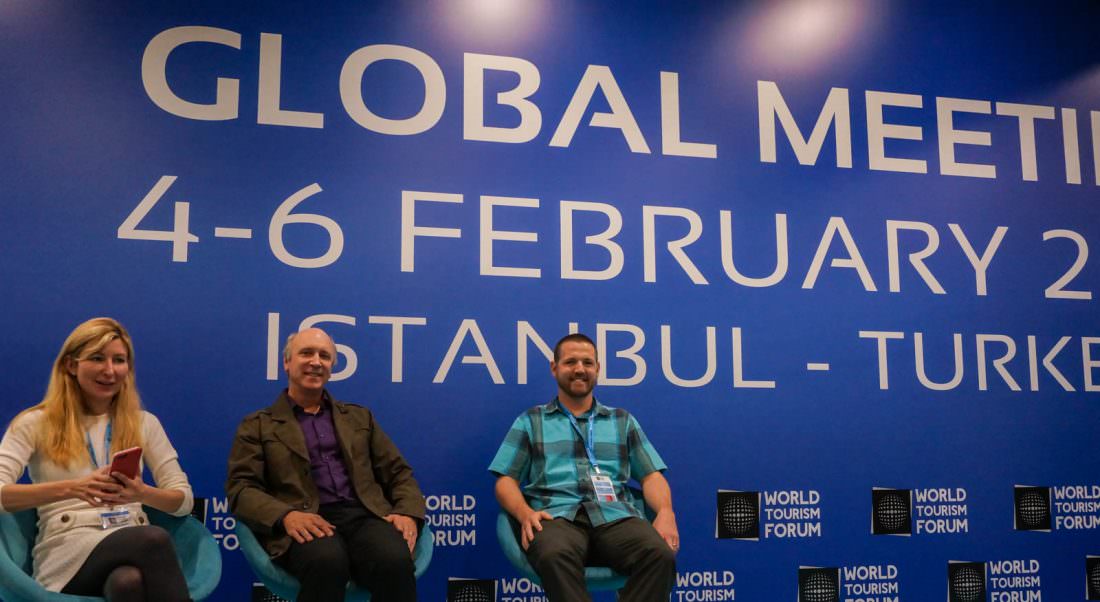 We decided that even though it would be incredibly nerve-racking, we would say "yes" and go for it! We also had to decide who would speak on our behalf – Nick or myself. In the end, we chose Nick and he did an excellent job.
Read more about it here: Speaking at The World Tourism Forum in Istanbul
Check out our video!
We Return To Grenada… For The Last Time
After an amazing 5 month trip around Eastern Europe, we were ready to return to our "home" of Grenada. Over the course of 3 years, this island was our home base for a total of a year and a half (around 6 months per year for 3 years).
But, after this last 5 months spent on the island from June 10th – November 10th, we decided that we will not be returning again in 2017.
We want 2017 to be a year of freedom. We want it to be wide open, and commitment-free as possible. And although we love the dogs that we take care of and we do enjoy house & pet sitting, we want to be able to travel how we want to, without any responsibilities. We would also like to be available for any work-related trips that may arise.
This decision wasn't easy. We love Grenada and "our" dogs, and having "free" accommodation is a bonus, but we know that we've made the right choice.
Read more about our decision here:
It's Time For Our Next Adventure: Leaving Grenada & Upcoming Travel Plans
We're Selling Our Drone
This was one of the biggest decisions we made in 2016. While other bloggers and online influencers were purchasing drones, we were trying to sell ours.
During our time in Grenada, we had many conversations centered around our camera gear and whether or not it was helping or harming our travel experiences, and our business.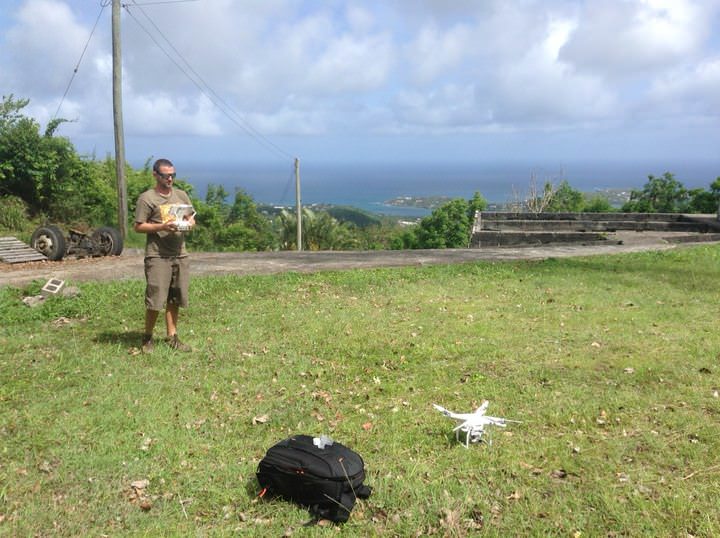 We came to the conclusion that having a drone, a motorized gimbal, 2 GoPros, microphones, underwater kits and a Sony Nex 6 camera was just too much gear to carry around (and to worry about).
Rather than enjoying the moment, we were constantly thinking about "getting the best shot". As soon as we would arrive in a new destination, Nick would be thinking about the best spots and times of day to fly the drone.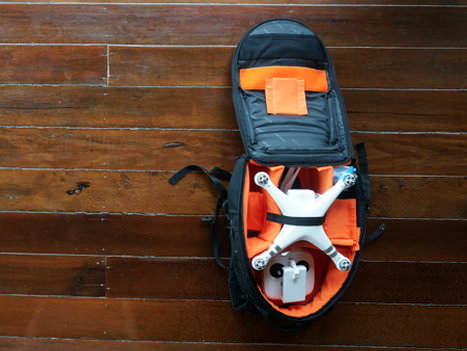 We decided to sell everything and thankfully, a very nice man in Grenada purchased all of our gear from us. We now just have our iPhone, 1 GoPro and a new, much smaller Canon camera…and we couldn't be happier!
Read more about this decision here:
We Sold Our DJI Drone & Camera Gear, Are We Crazy?!
Let's Get a Website Redesign
Back in April of this year we asked our readers to complete a survey to find out what they loved about our website, and what we could improve on. The results were incredible! We learned some ways that we could make our blog better and we really found out what people want to read here on Goats On The Road.
One of the main gripes that our readers had was that our site was difficult to navigate – something that we completely agreed with.
Our design was outdated, and we were running on a very old theme. So, we contacted our trusted website developer, Scott Eldo, and over the course of 3 months, we had a new design and a completely unique, bespoke theme! We're very pleased with the results.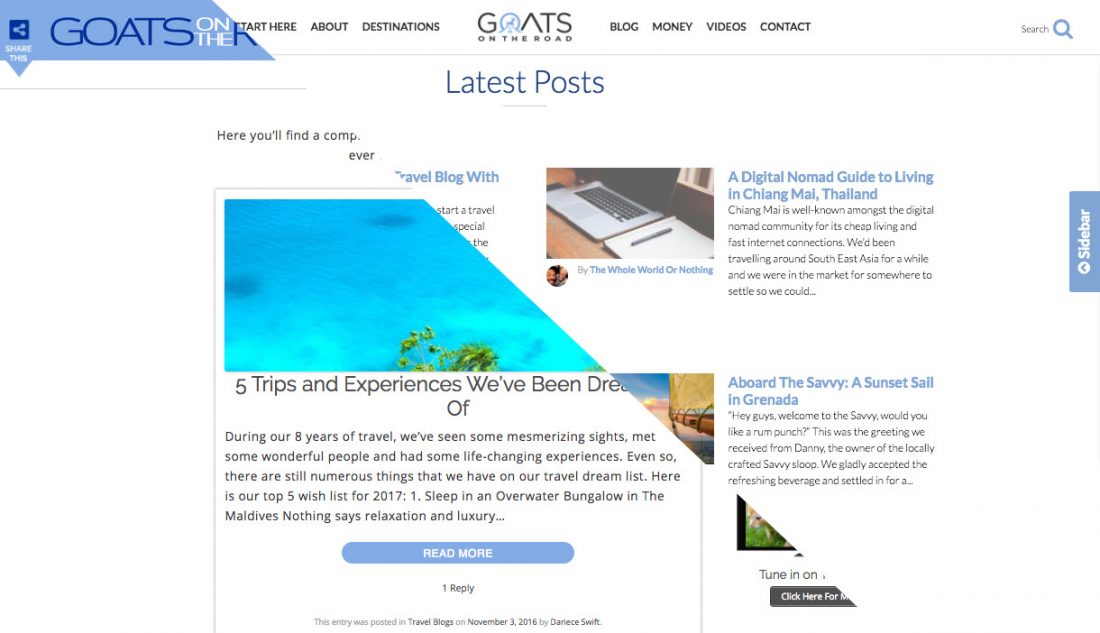 Since the design, our pages per visit has gone up considerably, meaning that each reader is able to get to new content faster, and therefor is staying on the site longer. We also had an incredible wave of positive feedback from all of you, which we really appreciate!
Read more about our website redesign here:
We've Completely Revamped Our Blog! Check it Out.
Let's Expand Our Blog
Each year, our website grows and expands as we come up with new ideas and ways to earn money through our blog and provide a better resource for our readers. We feel very fortunate that opportunities have presented themselves and that we've followed them.
This year, we decided to grow in a way that never really occurred to us in the past. We have hired a team of writers and assistants and this has helped us tremendously!
When freelance writing jobs came up, we used to do all of the writing ourselves. Every month, we were writing around 30 articles on other websites, plus all of the posts that we needed to write for Goats On The Road! It was pretty hard to do all of that and stick to our 15 hour work week mission.
Needless to say, it was a lot of work and it was very difficult to keep up. For most of the brands we were writing for, we were under the "Goats On The Road" authorship, so we simply expanded our team, notified the editors of those sites and voila, we could free up our time for more projects.
---
Our New & Improved Team! Click Their Photos To Check Out Their Own Blogs
From left to right: Kristina & Charlie, James & Sarah, Katherine & Tom, Amanda Gokee
---
But we didn't just hire our new writers to help with our work on other sites, we also hired them to create articles on our own website. In the same survey that I mentioned above, many of our readers said that they would like to have other voices on our site, and that they would like to read about other destinations that we haven't been to yet.
We now have 6 people who consistently write excellent content on our site. We're very pleased with their hard work!
There are also numerous "behind the scenes" things that need to be done regarding social media and marketing, which we have now passed over to assistants of ours. But, we are still the voice on our Facebook, Twitter and Instagram. Our assistants are completing the other tasks like sharing posts and taking part in groups, not the actual communication with our followers.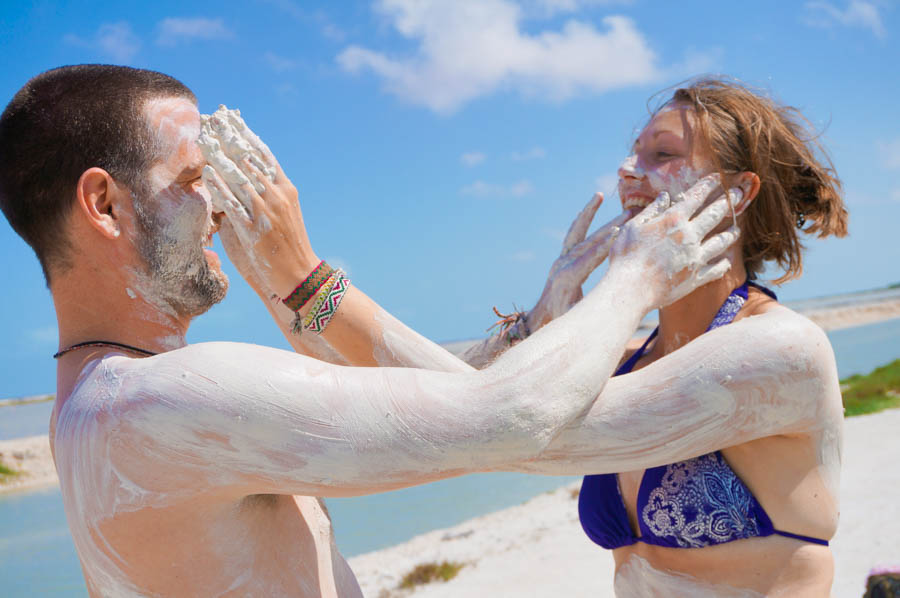 These days, since making the decision to hire a team, we've been able to focus on what we love the most: travelling and living abroad, and writing for our own website.
We're Going to South America!
For whatever reason, when planning our travels in the past, the continent of South America was never a "must-visit" for us. We've spent quite a bit of time in Asia, Europe, Africa and North America, and after 7 years of travelling, we finally decided to make our way to South America.
From Grenada, we flew to Colombia, which is a country that has been gaining popularity in the past few years and, after travelling here for 6 weeks, I can honestly say that this country is one that you should definitely visit.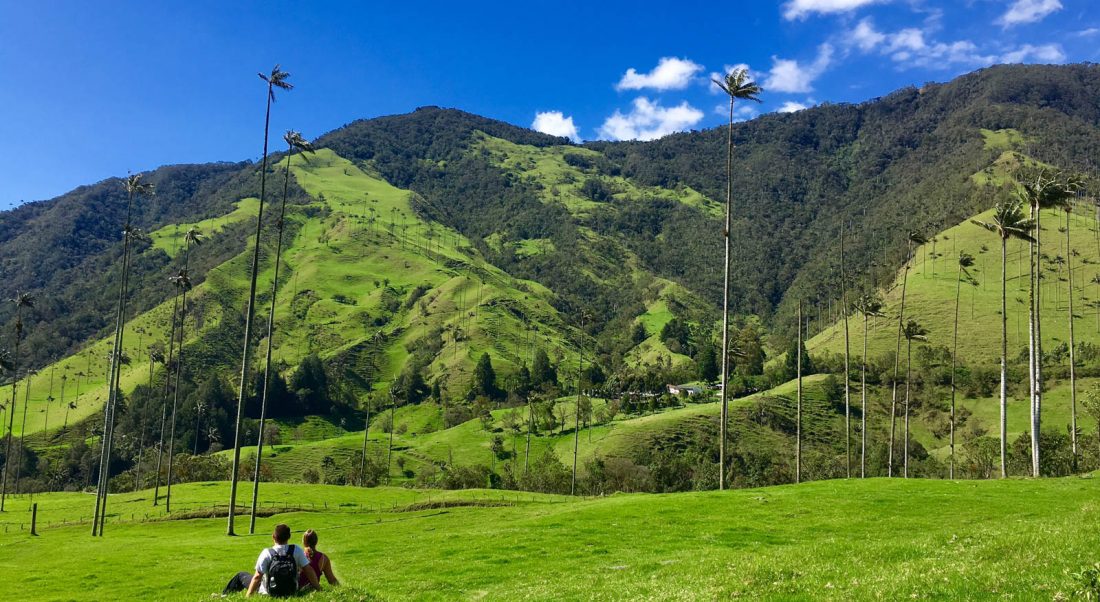 The locals are incredibly welcoming, hospitable and friendly. And, if you don't speak Spanish all that well, don't worry, they're very patient people. The landscapes here are extremely diverse. You can find everything from mountains to sea, to desert and jungle. Colombia has it all.
We really enjoyed our time in Colombia. This was an excellent introduction to South America and we can't wait to see what the other countries on this continent have to offer.
Check out our Colombia articles and videos (so far) and stay tuned for a round-up of this amazing destination.
---
2016 was a great travel year filled with some awesome countries and experiences and we can't wait to see what 2017 has in store for us 🙂 A big thank-you to all of our readers who email us, comment on our posts, share our articles on social media, and those who pass through silently. We appreciate all of your support!
Like this Post? Pin it!