I love doing wrap-up posts, as it gives me a chance to think back and reflect on all that we've accomplished and experienced over the past year. There are many words I could use to describe 2015, but the one that seems most fitting is:
Spontaneous.
This was a year of random, go with the flow plans.
We went to both Mexico & Guatemala to live for a few months, but had no apartment rented upon our arrival.
We dropped everything to jet off to Cuba in the middle of our time in Guatemala.
During our pet-sitting job in Grenada, we went away for an unplanned long weekend in New York.
We decided to travel for almost 24 hours to Canada from the Caribbean
And, we took two house sitting jobs on a whim!
This year, we took a lot of flights, and followed the opportunities that presented themselves.
This was a year filled with surprises, achievements, growth, and of course, travel 🙂 The year began in Mexico…one of our favourite travel destinations to date.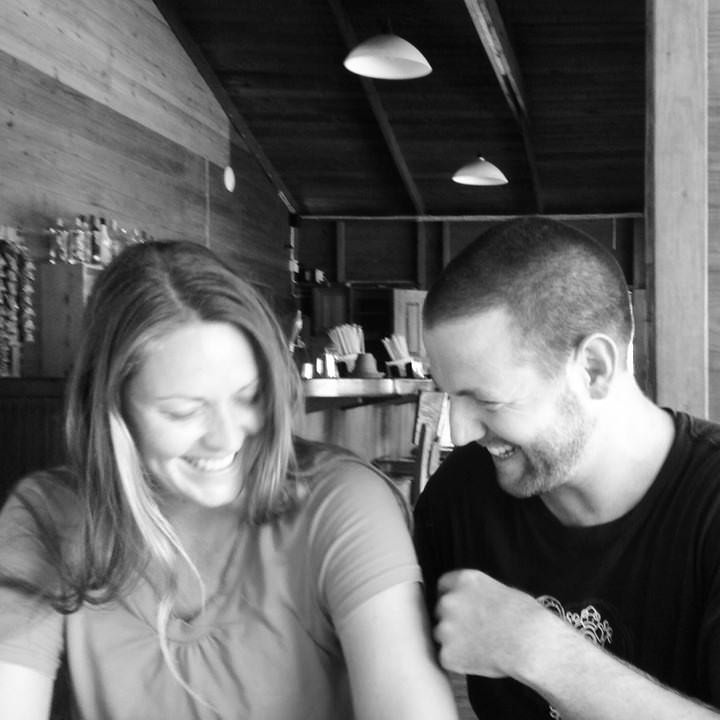 Mexico (January – March)
Thinking all the way back to January, 2014 makes me smile. We were able to meet up with our family members abroad this winter. Up until this year, we had been on the road for 5 years and only my dad and his wife had come to visit us.
Finally in December of 2014 and the start of 2015, almost all of our family members came and met us in San Pancho, Mexico. We had a blast!
We rang in the New Year in San Pancho with my mom, while dancing in the streets, waving around sparklers and drinking lots of wine!
San Pancho had been our temporary home since November of 2014, so shortly after our New Year's Eve hangover wore off, we moved on to explore the central and southern areas of Mexico – Guadalajara, Guanajuato, Oaxaca City, Puerto Escondido, Mexico City and Isla Mujeres, to name a few.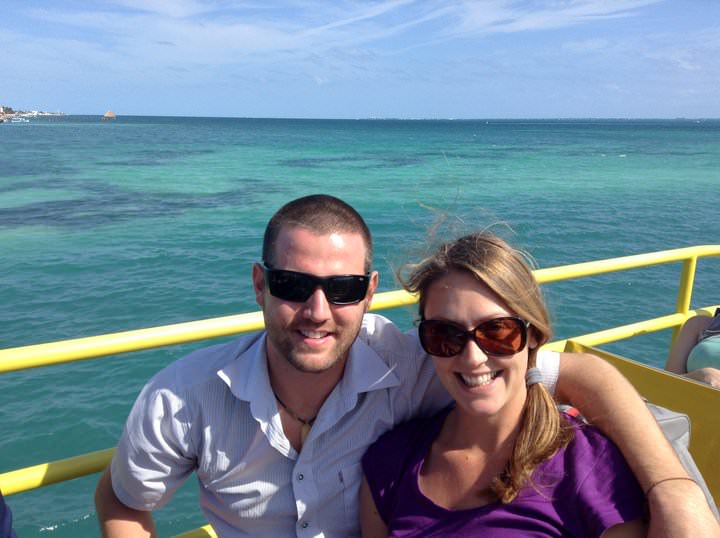 We ate our way around the country learning about the Mexican cuisine, which has been included on the UNESCO Intangible Cultural Heritage List! Discovering Mexico's wide variety of ingredients, and regional specialities was a highlight of our trip.
Check out these food tours we went on:
Exploring the Culinary Side of Guanajuato With Mexico Street Food Tours
Tasting The Town With Vallarta Food Tours
Culinary Mayham: A Mexico City Market Tour with Eat Mexico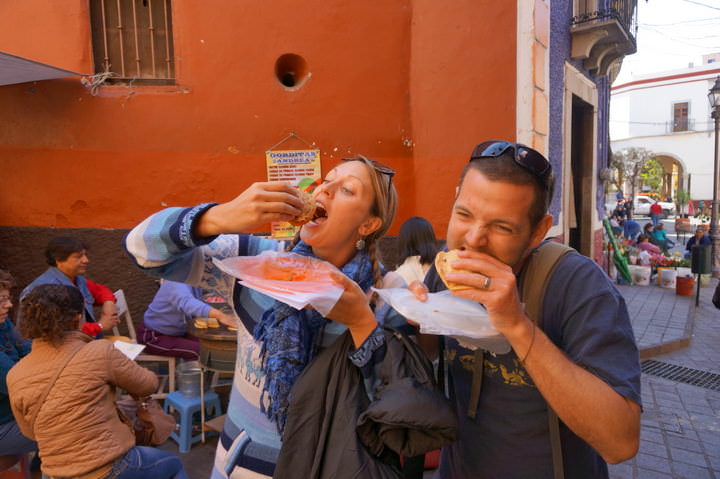 We travelled to one of our new favourite cities (Guanajuato), explored ancient ruins, swam in the Pacific and the Caribbean, saw some magnificent architecture and overall, we had a wonderful experience.
When deciding to travel to Mexico, we didn't have a real plan, apart from spending two months in San Pancho. We knew of a few cities that we wanted to visit, and made our plans as we went. We also randomly flew to Cancun with AeroMexico to reconnect with some good friends on Isla Mujeres!
This was the third time that we had travelled to Mexico, and I can guarantee that it won't be the last.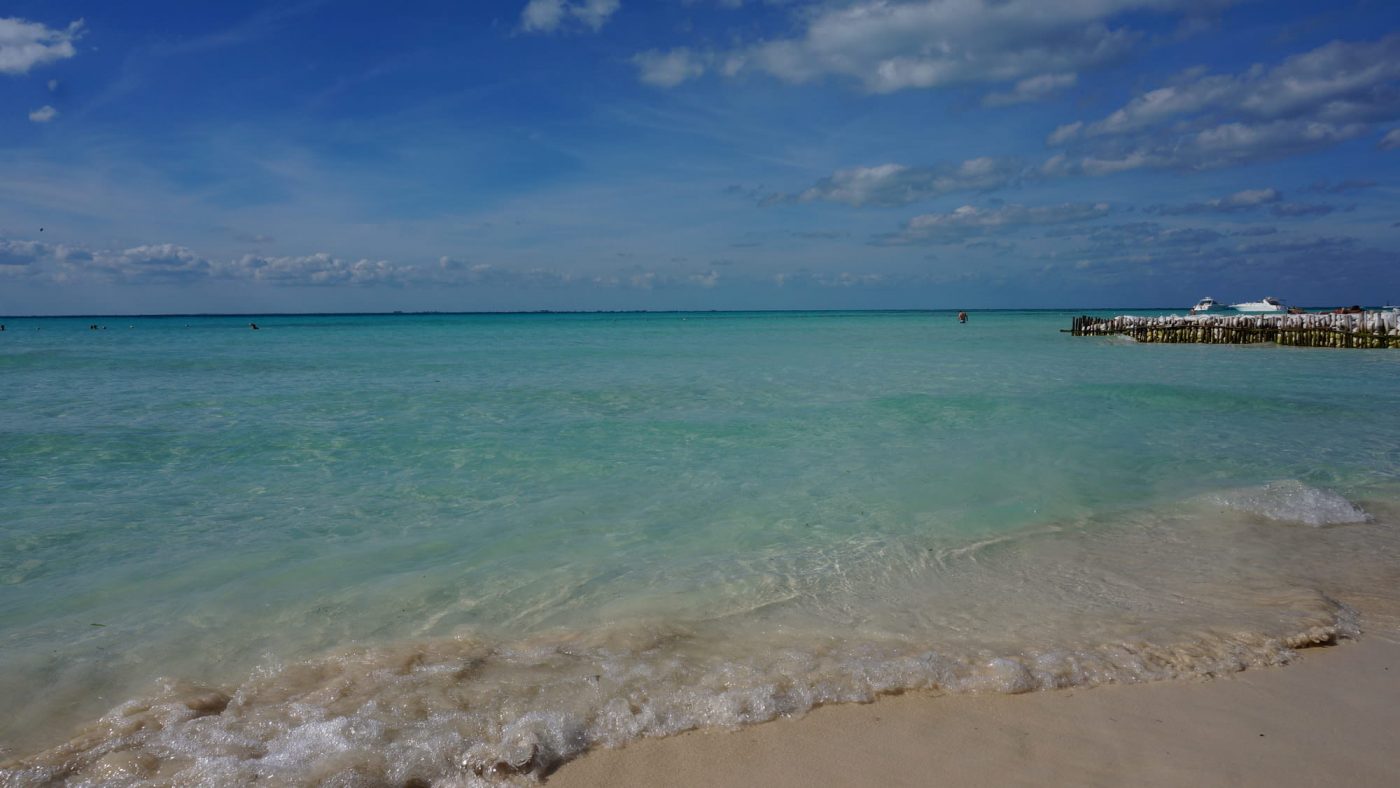 For more on Mexico, check out:
30 Photos That Will Spark Your Wanderlust for Mexico
8 Reasons Why Mexico is The Ultimate Backpacking Destination
Guatemala (March – April)
Despite people telling us that Guatemala is dangerous, we made the decision to go there, and are so glad that we did. We spoke to other travellers, read blogs online and made the choice to take a bus from San Cristobal in Mexico to Panajachel on Lake Atitlan, Guatemala.
After backpacking around Mexico for almost two months straight, we were ready to rent another apartment and get caught up on writing. We had heard excellent things about Lake Atitlan, but the problem became: which village should we choose?!
(See: Travelling to Lake Atitlan, Guatemala – A Guide to The Villages)
We had no place booked, we just went there on a whim and knew that we'd figure it out once we arrived. After looking around for over a week, we were able to find the perfect casa for us!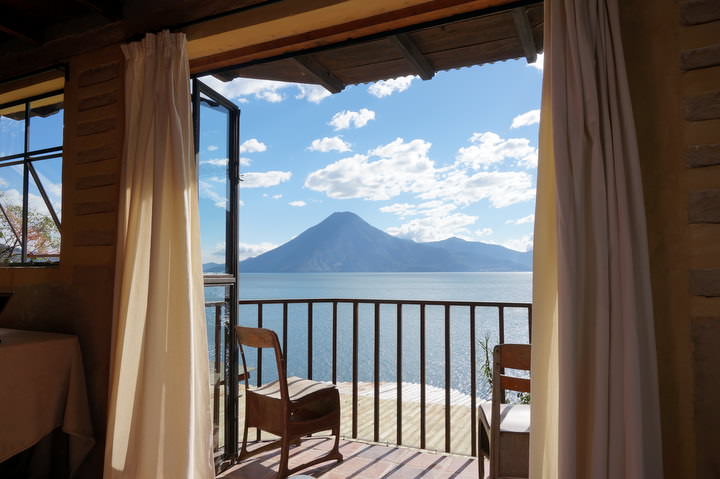 We lived in the village of Paxanax, which is just outside of Santa Cruz, and loved every minute of it. Exploring the lake, hanging out with our neighbours and visiting markets was all part of the fun.
During our stay, we decided to spend a weekend away in the city of Antigua and experience the Easter Festivities – this celebration is not to be missed.
When we got back from the fascinating trip to Antigua, we had a message from our good friend Casey in Costa Rica which would again change our travel plans (more about this below).
We had planned to live on the lake for two months, but our traveller instincts kicked in and we knew we needed to leave 10 days early…Cuba was calling.
Cuba (April – May)
Cuba is a country that we had wanted to see for a long time, but for whatever reason, never got around to going there. Knowing that relations with the USA were easing, we decided to leave Guatemala early in order to see the Cuba of the past (before big changes came).
Before we knew it, we had given our notice at our casa on Lake Atitlan and were on a bus to Guatemala City, then a plane to Panama, before finally touching down in Havana!
Havana has officially become our new favourite city. We felt safe there (even while walking home from the bar at 1:00am), we enjoyed getting lost in Centro Havana, and we loved all of the historical sites and buildings.
For more about Havana, don't miss: The Ultimate Guide to Independent Travel in Havana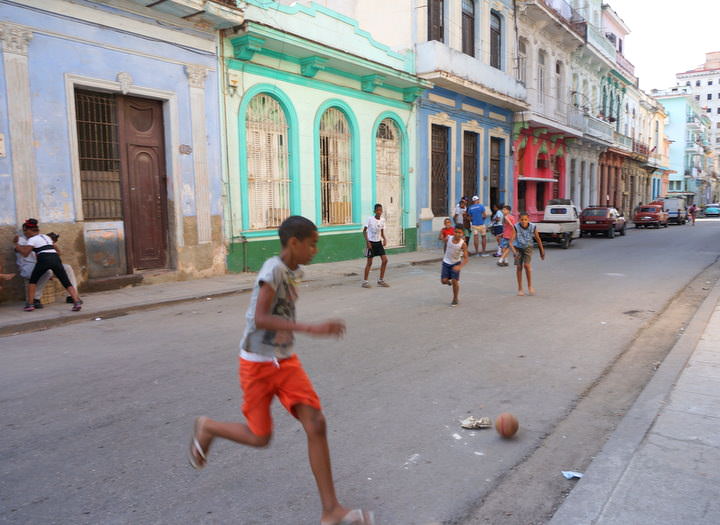 Cuba's colonial cities are beautiful, the people are welcoming, the music and dancing are sultry and spicy, while the countryside and the beaches are stunning. We adored our trip to Cuba, which took us to Havana, Viñales, Trinidad, Cienfuegos and Camagüey.
This was our vacation of the year, and even though we only had 10 days to plan, pack up our apartment and go, somehow it all came together. We were offline for 3.5 weeks during our trip and loved being able to just be travellers 🙂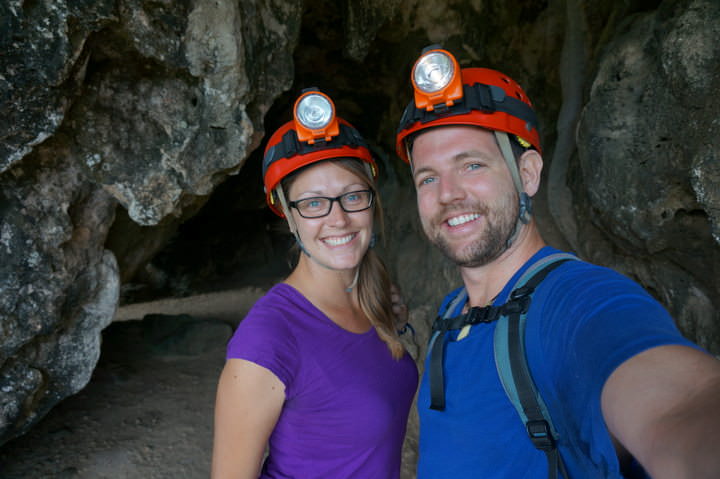 For more about travelling to Cuba, check out:
The Ultimate Guide to Independent Travel in Cuba
31 Unique Photos of Cuba That Will Have You Packing Your Bags
The Cost of Travelling in Cuba: A Full Budget Breakdown
Costa Rica (May – June)
When we were finishing up our time in Guatemala, we received an email from our friend Casey. She and her husband were going away travelling and were wondering if we would like to take care of their puppy, Jack!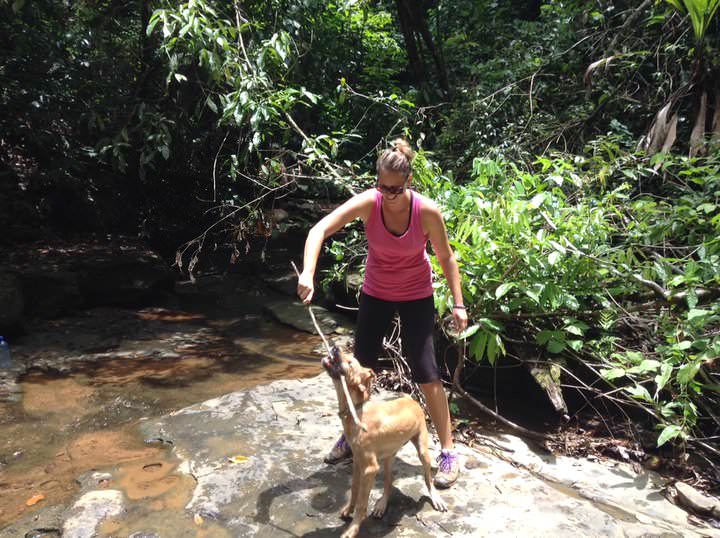 Again, this was something that just came up out of nowhere, but we decided to go for it. We lined up our trip to Cuba so that it ended in time for us to get to Costa Rica for the sit. We landed in San Jose, rented a car and drove to meet our friends near Dominical.
Visiting with our friends before they left on holiday was so much fun, as was exploring the area by motorbike…with Jack on board too! The nearby river was stunning and we even saw a Toucan. This was a quick, 2 week trip, but we enjoyed our little casa in Costa Rica and would like to return to see more of the country.
Grenada (June – November)
We returned to our temporary Caribbean home yet again this year (after spending 7 months on the island in 2014), and it just felt right. We missed our friends, the island vibe and "our" dog, Spare.
This time around, we house / pet sat at two different homes. For the first 2 months, we were taking care of Pumpkin and Macy in a lovely (and luxurious) oceanfront home. For the remaining 3 months, we were with Spare Dog again in our cottage on the beach.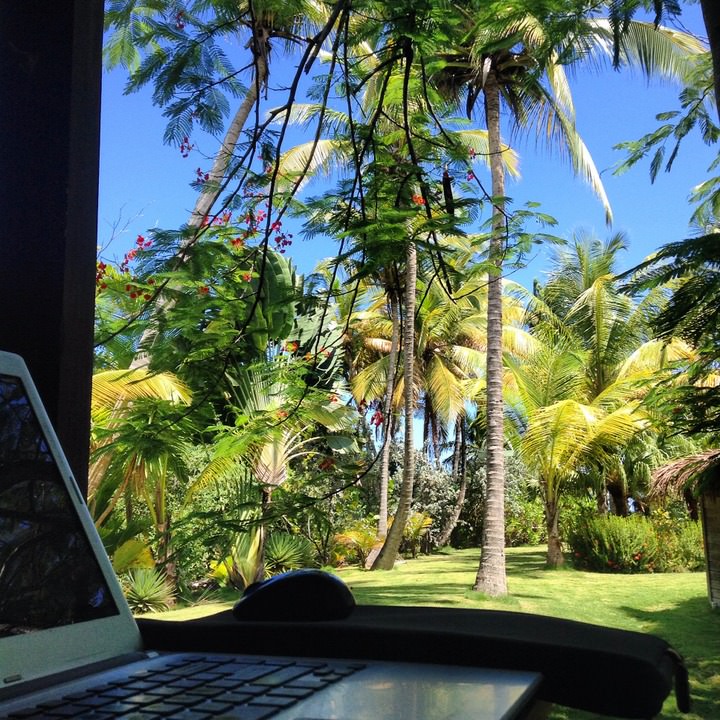 Our time on the island was pure bliss, as I'm sure you could tell from all our videos from Grenada. We swam, hiked, dove, snorkelled, ate, drank, danced and limed. Having good friends on the island, and adorable dogs to take care of, made our time there special… yet again.
For more on our temporary home, check out:
Living in Grenada: Housesitting and Our Need For a Home Base
The Ultimate Guide to Travelling Grenada
5 Months of Living in the Caribbean – Grenada in Photos
New York (October)
During our house-sit in Grenada, we were contacted by Mashable who were asked to create a video to promote Cathay Pacific's new philosophy: A Life Well Travelled.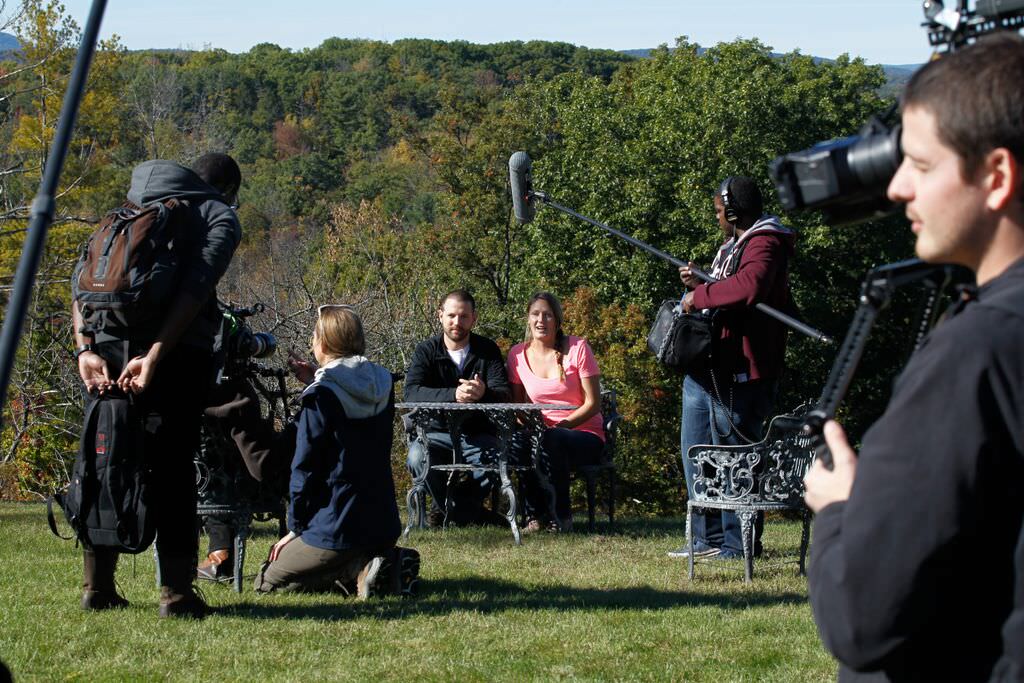 We were invited to come to upstate New York to take part in a 3 day event where we would experience a digital detox for 24 hours – something that can be difficult for bloggers, creators, and media experts. This was an outstanding press trip to be a part of!
(Learn more about our time spent offline in upstate New York here)
Before heading upstate for the event, Nick and I had one night in New York City. We stayed in Manhattan and spent every minute that we had exploring as much as we could. Check out our video below:
Canada (November)
While we were having breakfast one morning in Grenada, I asked Nick when his driver's licence expired. He said, on his birthday (obviously), but which year?! Well, it turned out that it was this year, 2015.
This posed a problem.
We often rent cars when we're travelling around, and we always have a car when we're house sitting. I have my licence, but Nick tends to drive as I'm too afraid to get behind the wheel – you wouldn't believe how crazy the driving in the Caribbean can be.
Nick has to be on the defensive most of the time to avoid cars, livestock, massive potholes, and ditches – which are more like black holes.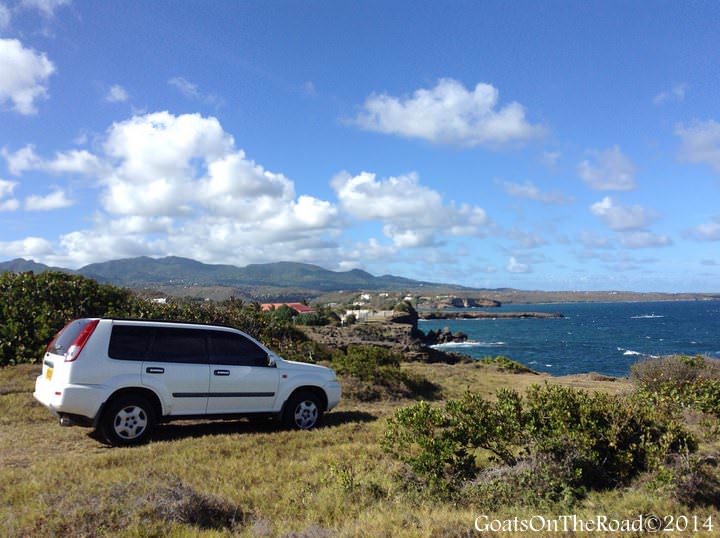 But the main issue was that if we let the licence expire, it would be a HUGE hassle to try to get a new one issued. We would have to prove residency in Alberta, Canada, which we cannot do.
So, we made the decision to go back to Canada at 10:00am that morning, and by 2:00pm, we had flight tickets booked, and family arranged to see us!
Our flight took us from Grenada, to Trinidad, to Florida, to Minnesota, to Calgary…where we then rented a car at the airport, and drove for one and a half hours to Nick's brother's house, arriving around 1:00am! That was quite the journey.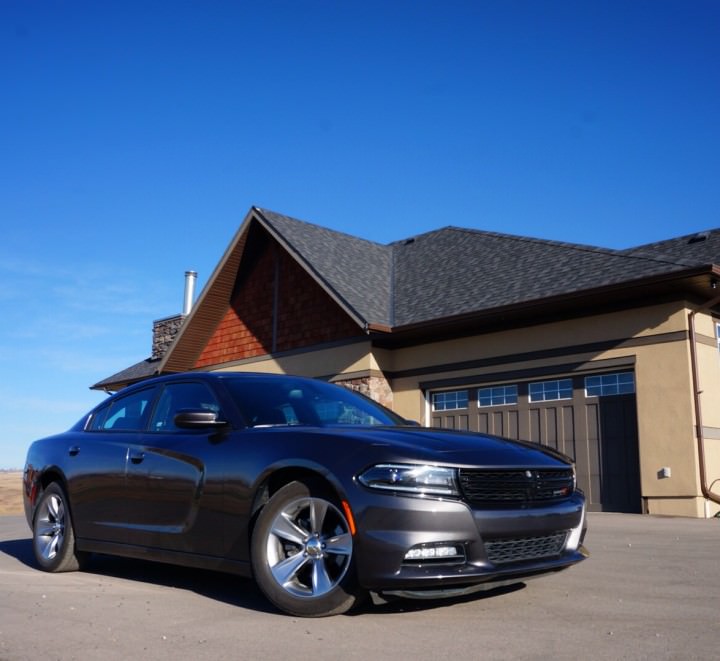 Luckily, the trip to Canada wasn't all about documents. We were able to have all of our family members visit us in one house! No moving around from place to place, everyone got on a plane and came to us, which was wonderful.
We hadn't been home in 2 years, so it was nice to catch up with our loved ones, get in some much-needed hugs, eat and drink, play games, and shop around. The visit was short, but sweet.
We were only back for 10 days, and although it was great to see our families, we were ready to be out of the cold and back into the tropics!
Barbados (November – January)
We decided to house / pet-sit in Barbados one morning while we were having coffee in Grenada (it seems like many of our decisions are made over coffee). We saw the listing on the website we use, Trusted Housesitters, and before we knew it, we were applying.
After a couple of Skype calls with the owner, we were chosen. One minute we had no plans past November, the next, we were going to live in Barbados for 6 weeks.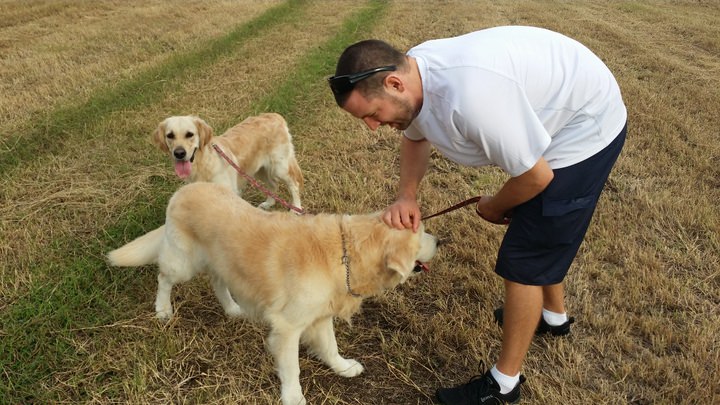 We figured that this island was a logical destination for us, as it's right next door to Grenada.
However, with Nick's licence issue, we ended up taking a detour all the way to Canada, before coming all the way back down south to the West Indies to Barbados…which is just a 55 minute, direct flight from Grenada!
We've been on the island now since November 16th, and are having an awesome time so far. This is where we'll be spending the holiday season, and New Year's Eve, and to our delight and surprise, turkeys are available here! We'll be making ourselves a traditional Canadian Christmas dinner.
Plans for 2016
We've been invited to a prestigious event in a far away land, which we are both excited and nervous about. After that, we've decided to explore the surrounding countries in the region….stay tuned to see what next year has in store for us Goats 🙂
Happy Holidays everyone!
To learn more about how you too can live a life of full-time travel, check out our informative articles here. 
Tell us about your 2015, what did you get up to?! We'd love to hear from you.