This complete Montana travel guide will help you plan your trip to the Big Sky Country. Montana can't help but inspire each person who visits — this state should be firmly planted on your US travel itinerary.
I've spent countless weeks in Montana exploring the backcountry and experiencing all the state has to offer. There's always an activity that pushes my comfort zone and adds to my love for the outdoors.
The soaring mountain peaks, crystal clear rivers, and endless miles of open range will put you in a constant state of joy. Montana is one of the best places to visit in the USA for many reasons.
Whether you're deep in the mountains or experiencing the landscape from the window of your car, Montana will blow you away with its beauty. It's an accessible state with countless activities for all different types of people. Learn everything you need to know about traveling Montana in this guide.
Montana Travel: Why Go?
Montana is the perfect place for anyone who is enthusiastic about outdoor adventuring. The hundreds of thousands of acres of national forest and national parks are unlike any other in the United States.
I've visited Montana dozens of times, and it continues to surprise me when I return. Each time I'm able to find a new trail, town, and experience that I've never had. I find true peace and seclusion every time I travel to Montana.
Montana Travel Guide: Best Itineraries
Montana is a massive state, so the longer you can spend there, the better. However, there are opportunities to make the most out of a couple of days.
1-3 Day Montana Travel Itinerary
A 1-3 day trip to Montana should be spent in Glacier National Park. Fly or drive to Kalispell and make this your home base. You can go to the park via the West Glacier entrance. From here, hike Iceberg Lake and Avalanche Lake.
Also, make sure you visit Flathead Lake as well. There are ample hotels, campgrounds, and Airbnbs for you to choose from for your lodging.
1-Week Montana Travel Itinerary
One week in Montana should be spent in the northern part of the state. Start in Missoula and enjoy one or two days in one of the most unique areas of the state. It has great restaurants, places to stay, and hikes surrounding the town.
From here, travel a few hours north to Kalispell and spend five days in Glacier National Park. In Kalispell, you'll be around 40 minutes from the West Glacier Entrance. There are many backcountry hikes and shorter trails for you to do while in the park. Also, the wildlife is amazing.
10-Day Montana Travel Itinerary
A 10-day trip to Montana will allow you to see both Yellowstone National Park and Glacier National Park. Start by flying or driving into Bozeman and make it your home base.
The Yellowstone National Park west entrance is around an hour and a half from Bozeman. You can easily spend 4 days in the park.
After Bozeman, drive five hours north to Kalispell and spend around 5 days in Glacier National Park. Enjoy the hiking, biking and driving opportunities the park has to offer. If possible, do this 10-day trip sometime in July to ensure all parts of Glacier are snow free.
2-Week Montana Travel Itinerary
If you're going to travel to Montana, it's best to give yourself lots of time to cover all the sights in this massive state. A 2-week trip to Montana is just about right. Your first week can be spent in the southern part of the state near Bozeman, Big Sky and Yellowstone. Bozeman is a good home base.
There are great restaurants to eat at and plenty of Airbnbs for you to stay in Bozeman. Campgrounds are also plentiful.
Spend a few days in Bozeman. It has great hikes, shopping and restaurants all over the town. After Bozeman, head into the Gallatin Valley and explore Big Sky for three or four days. The hiking and biking here are great.
After Big Sky, head to Yellowstone for a few days and see the amazing geysers and wildlife.
After Yellowstone, head north to Kalispell or Whitefish. You'll easily be able to spend a week in this area exploring the national forest land as well as Glacier National Park. Campgrounds, hotels, and Airbnbs are all easy to reserve. This northern part of the state is an adventurer's paradise.
Places To Visit in Montana
The beauty of Montana is that there is so much to see. In my numerous trips there it feels like I've just scratched the surface of what is possible. Here are the top places to visit in Montana during your trip.
Glacier National Park
Glacier National Park has a little bit of everything you would want for your outdoor adventures: hiking, wildlife viewing, rock climbing, mountains, lakes, and camping. The majesty, beauty, and wildness is the reason it's my favorite national park.
Yellowstone National Park / West Yellowstone
West Yellowstone is what it sounds like: the west entrance to Yellowstone National Park. Yellowstone Ave is home to many shops and restaurants so make a stop here before you enter one of the most diverse and intriguing national parks.
Big Sky
Big Sky is home to some of the best skiing, fishing, and hiking in the state. The infamous Gallatin River and Custer-Gallatin National Forest make it a highly visited area and one of my favorite towns in the whole state. There are many fun things to see and do in Big Sky to keep you busy.
Bridger Bowl Ski Area
If you're looking for a skiing experience that has a friendly and local feel, Bridger Bowl in Bozeman is the place for you. Bridger Bowl has a sustainable business model that caters to both first-time skiers and the experienced looking for something more advanced.
Red Lodge
Red Lodge is a charming western mountain town in the southern part of the state of Montana. My favorite areas are the Beartooth Mountains and the quaint main street. Make sure to add Red Lodge to your Montana itinerary.
Missoula
Missoula is the second largest city in Montana and is home to many historic museums, the Clark Fork River, and a vibrant downtown with breweries and shops. Don't forget that Missoula sits at the base of five mountain ranges ready to be explored. With great places to stay and numerous activities on offer, make sure to add Missoula to your Montana trip.
Bozeman
Bozeman is on my list of places to return to on my next trip to Montana. It has a lively downtown with an impressive food scene and is within an hour's drive to the entrance of Yellowstone National Park. With many things to do in Bozeman (both in the summer and winter), great places to stay, and epic hiking, it's no surprise this is one of the most popular places in Montana.
Little Bighorn Battlefield National Monument
The Little Bighorn Monument honors one of the most famous battles that took place on American soil. Annually, a reenactment happens that you can witness and remember the toil between the United States and Native American tribes.
Whitefish
Whitefish Montana is the gateway to Glacier National Park. If you visit in the winter, Whitefish is known for its state-of-the-art skiing and if you visit in the summer you can explore local trails, get a round in at the golf courses, or kayak down the Fathead River.
Flathead Lake
Flathead Lake is just miles away from the town of Kalispell and is known to be one of the largest freshwater lakes in the country. Visit Flathead and spend some time camping, hiking, boating, fishing, or sailing. This is one of the best lakes in Montana for a vacation.
Things To See & Do In Montana
Montana is filled with activities for every type of traveler. Regardless of your budget, the time of year you visit, or your interests, you can find something for you and your entire family. The peak season can be busy, but there are always opportunities for you to find a quiet space.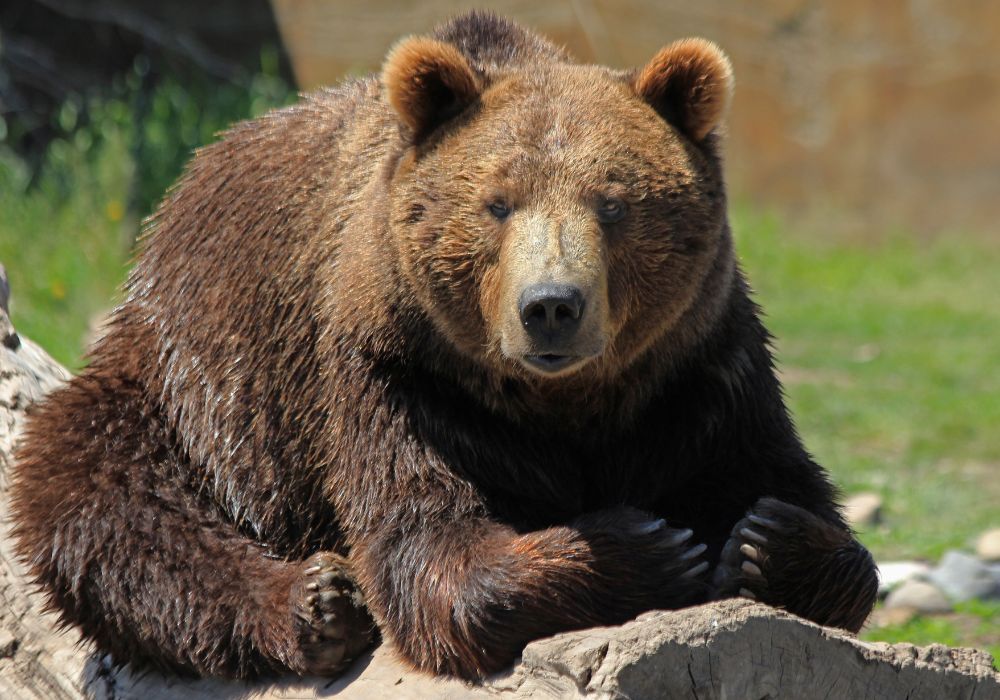 Go Horseback Riding
Blue Flower Trail Ride is a highly rated horseback trail ride that goes through Paradise Valley near Livingston. Paradise Valley is one of my favorite places in the entire state due to the views and wide open spaces.
Hike in the Backcountry
This hike in the Mission Mountains offers visitors a chance to access them via a private road. I've spent time in the Mission Mountains, and the inability of vehicles to access them makes for a true wilderness experience.
Guided Yellowstone Tour
A private tour of Yellowstone will give you a chance to enjoy the sights rather than worrying about trying to figure it out on your own. Yellowstone can be overwhelming, so a tour is a good choice.
Guided Hike and Relaxing Backcountry Float
Hiking and floating on an alpine lake is a great chance to get away from the business of life. This 6-mile hike is one of my favorites in the Bitterroot National Forest, and the tour guide makes it even better.
Go Fly Fishing
The Lower Flathead has a nice population of Bull Trout. There are many places to go fly fishing in Montana, but this river is in my top 3 to fly fish in Montana. The color of the water and fish health are hard to beat.
The Gallatin River near Bozeman is a fly-fishing paradise. I try and visit during the salmon fly hatch in June. The trout are eager to be feeding on the surface.
Go Whitewater Rafting
There are numerous places to go whitewater rafting in Montana. A couple of my favorites are on the Flathead River, Yellowstone River and floating near West Glacier. If you enjoy being on the water and some adventure, try whitewater rafting.
Goat Farm Visit
If you're in Bozeman, take a visit to a nearby goat farm. You can interact with the goats and take a walk through the farm. It's a great way to relax and a great idea for families visiting Montana.
Drive Beartooth Highway
The Beartooth Highway is the most beautiful road in all of Montana. Located near Red Lodge, it takes a few hours to drive and will give you amazing views. When I visit Montana, I love stopping along the way and doing some of the spur trails to get better views.
Visit the Lakes
Montana has more than 3,000 named lakes! Flathead Lake is one of my favorite places to visit in Montana. Located near Kalispell, I like to visit it after a long day in Glacier National Park.
Best Lakes in Montana
From alpine lakes surrounded by mountains to massive reservoirs, Montana is home to many different forms of water. Here is a list of some of the most popular and beautiful lakes you won't want to miss when traveling Montana. For a full list of the best lakes in Montana, click here.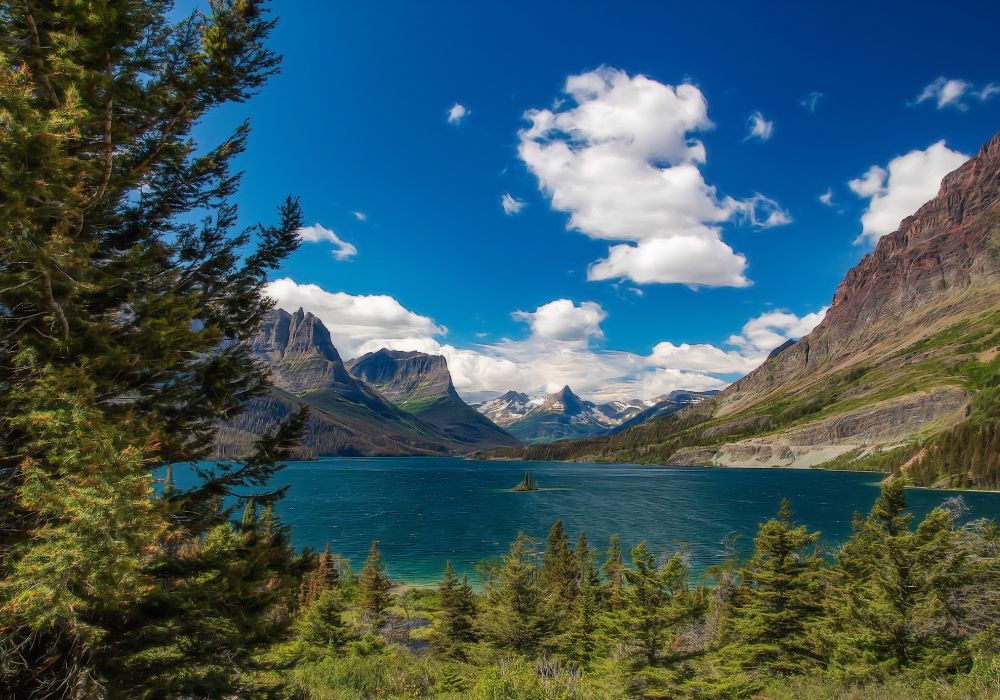 1. Flathead Lake
Flathead Lake is known to be the biggest lake by surface area West of the Mississippi. The water is clear and crisp and surrounding the lake are many access points, restaurants, campgrounds, marinas, and lodges.
I love Flathead Lake because of its size, nice beaches, good fishing, and towering mountains in the distance.
2. Fort Peck Lake
Fort Peck Lake is the largest lake in Montana-located in the eastern part of the state. This man-made reservoir is 134 miles long and is popular for boating, fishing, and swimming. There are many areas to hike and camp in the area.
3. Whitefish Lake
Whitefish Lake is located in Northwest Montana and is popular for swimming, fishing, and boating. Be aware, however, the water is very cold all year round. Even better, Whitefish Lake is home to the Lodge and is known to be one of the best lake resorts in that part of the country.
4. Canyon Ferry Lake
Canyon Ferry Lake is another massive reservoir located on the Missouri River just 20 miles north of Helena. This lake is most known for trout and walleye fishing, boating, hiking, and camping.
5. Lake McDonald
Lake McDonald is a sight to see! It's Glacier National Park's largest lake and is surrounded by mountains on three sides. It's known to be fjord-like and is a great place to view wildlife like bears, bighorn sheep, elk, mountain goats, and deer.
6. Seeley Lake
Seeley Lake is located outside of Missoula, next to the Bob Marshall Wilderness. Seeley Lake is popular for fishing, boating, and camping. The lake is a great place to escape to for solitude and beauty.
7. St. Mary Lake
I'll never forget the first time I saw St. Mary Lake as I drove through Glacier National Park. This 1- mile long lake is located at the base of massive mountains and is home to lots of wildlife. You can book boat cruises on the lake throughout the summer and camp at one of the campgrounds on the shore.
Hiking in Montana
Hiking is one of the best ways to explore the state of Montana. While hiking you can explore the diverse landscape of mountains, plains, rivers, and lakes. Some of my favorite hikes I have ever done were in Montana. Click here to search on All Trails for the best hikes.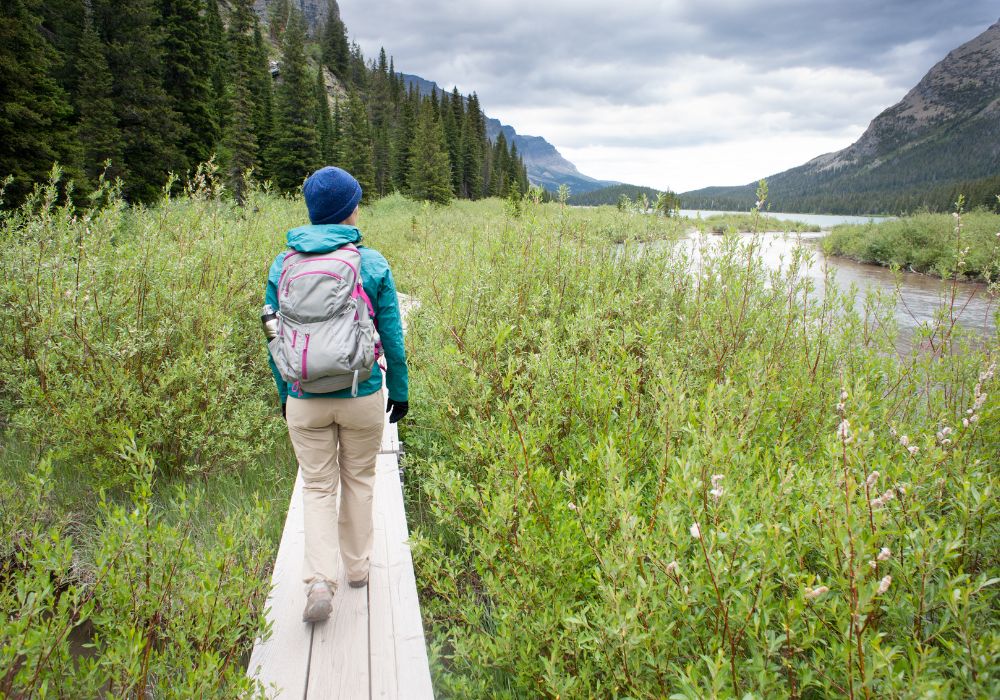 Glacier National Park: Iceberg Lake Trail
This hike is 9.3 miles round trip passing a waterfall and ending at a pristine alpine lake. What makes this lake unique is that it has an iceberg floating in the middle of it year-round. Both times I visited Glacier National Park I couldn't pass up this hike.
Custer Gallatin National Forest: Lava Lake
This 6-mile hike is located in the Gallatin Gateway and makes for a perfect day hike. On the way to the alpine lake, you'll walk through a dense forest and cross many streams on bridges. Don't pass up the opportunity to enjoy your lunch overlooking Lava Lake.
Big Sky: Beehive Basin
Beehive Basin is known to be one of the best hikes in all Montana. I'll never forget the expansive mountain views, the wildflower fields, and basking in the sun by the lake at the peak of the hike. See more hikes in Big Sky here.
Red Lodge: Sundance Pass Trail
Sundance Pass Trail is located right outside Red Lodge, MT. If you like alpine lakes, then this hike is for you as you'll pass multiple along the way. When I hiked here, I encountered plenty of wildlife and enjoyed the beautiful and pristine trail.
Glacier National Park: Avalanche Lake
Avalanche Lake in Glacier National Park is another must-do hike in the state. It's a simple round-trip hike, with a stunning view of the lake, mountain peaks, and various waterfalls. It offers visitors a wonderful glimpse into the beauty of Glacier.
Travel to Montana: The National Parks
Montana is home to many national parks and state parks. Visiting some of these locations has left me with the best memories in Montana.
Glacier National Park
I'll never get over the awe-struck feeling I had when I visited Glacier National Park for the first time. You can't beat the mountain views and limitless activities possible like hiking, rock climbing, fishing, biking, and wildlife viewing.
Yellowstone National Park
Although most of Yellowstone is located in Wyoming, one of the main entrances is accessible from Montana. Yellowstone is the most diverse national park I've ever visited considering its landscape and wildlife. When traveling Montana, make sure you give yourself plenty of time to explore this massive park — ideally, a few days.
Lewis and Clark Caverns State Park
This state park is home to some of the most impressive limestone caverns in North America. While visiting, you can take a guided tour through the caves, hike, and camp.
Placid Lake State Park
Placid Lake State Park is great for all things related to water; fishing, kayaking, boating, skiing, and canoeing. The state park also has many campsites to enjoy!
Flathead Lake State Park
Flathead Lake State Park is another place to explore if you love spending time on or near water. This is a great place to fish, boat, and camp.
Wildlife Excursions in Montana
Montana isn't a hotbed for wildlife safaris, but there are a few options near Yellowstone National Park. Other sections of the state are great for personal wildlife tours.
Basically, when traveling to Montana, you'll naturally end up seeing some sort of wildlife. But if you'd rather ensure you spot some of the bigger game (bears, wolves, bison, etc.), check out these trips.
Wildlife & Wolf Private Tour
The Wildlife & Wolf Private Tour is located in Yellowstone National Park. This private tour gives you great access to wolves and all the other wildlife in the park.
Private Yellowstone Wildlife Tour
The Private Yellowstone Wildlife Tour costs around $1200 per group (up to 7). This full-day tour happens all year round and gives visitors a full tour of the park and its wildlife.
VIP Winter Wildlife Yellowstone Tour
This winter wildlife tour offers visitors a unique opportunity to see Yellowstone wildlife in the colder months. Wildlife are still active and often are easier to find than they would be during the busy season. It costs around $1400 per group (up to 6).
Cost Of Travel in Montana
People travel through Montana differently. Most of the time, I camp on national forest land and cook meals, so I do it inexpensively. However, lots of people choose to stay in Airbnbs and eat out for many meals. Almost any type of budget is possible in Montana.
Note that the budgets below don't include renting a vehicle, and the costs are per person.
Budget $75-100 / Day
A $75-$100 per day budget will get you an OK place to stay and cover all of your meals if you're willing to cook for yourself. Camping is a good way to keep the cost down.
Mid-Range $200 / Day
A $200 budget per day will get you a nice place to stay with some meals out and some meals cooked.
Top-End $300 / Day
A $300 per day budget will pay for a nice Airbnb stay and most of your meals at restaurants.
Cost Of Food In Montana
Most dishes at normal, budget-friendly restaurants are going to cost around $10-$15. Drinks at these places will be around $4 to $15. A higher-end restaurant entree will be $20-50. Drinks will be upwards of $10 to $15 depending on what you choose to eat.
Cost Of Transportation in Montana
Public transportation isn't a common thing in Montana. As a result, most people are spending $75 to $100 per day for a rental car. Most domestic flights to Montana are at least $150 for a one-way trip. If you do choose to use the train, most trips start at $75 to any part of the state.
Cost of Accommodation in Montana
Generally, you'll be able to stay in Montana for somewhere between $100 to $300 per night on average.
Hotels
Budget: Budget hotel rooms are always private rooms, and they'll likely cost $100 to $150.
Mid-Range: A mid-range hotel room is somewhere between $150 and $300 a night.
Top-End: A top-end hotel will cost visitors anywhere from $300 to $1000 per night.
Hostels
A hostel dorm room is generally $50 per night. A private room is somewhere around $75 per night. A private room with AC and a bathroom is likely around $100.
Airbnb Apartment Stay
A one-bedroom apartment Airbnb is generally $100 to $200 per night.
Cost of Activities & Tours in Montana
Some popular activities like whitewater rafting cost around $100 per person in Montana. Wildlife tours are around $300 per person and fly fishing trips will generally be at least $400 per person.
Generally, activities in Montana will cost at least $100 a person.
Cost Of Alcohol in Montana
The average cost of alcohol in Montana is around $5 for a beer, $7 for a glass of wine and $7-$20 for a cocktail.
If you head to a liquor store, you'll find yourself paying $10 for a 12-pack of beer and anywhere from $10-$100 for a bottle of wine. Liquor prices depend on what you get.
Montana Currency
The official currency in Montana is the US dollar. For current exchange rates, visit this live currency converter.
How To Get Money
Below are the best ways to take out your cash while traveling in Montana.
ATMs: ATMs are widespread around the state-whether at gas stations or banks. Be prepared to pay a service fee when getting money out of an ATM.
Cash Exchanges: Cities like Bozeman, Billings, Kalispell, and Helena have locations where you can exchange foreign currency for the US dollar.
Credit Cards: Credit cards are widely accepted wherever you go in Montana. It would be smart to let your bank know ahead of time that you will be traveling out of state or out of country.
Bitcoin: If you are looking for a place to redeem Bitcoin as cash, you can find Coinstar Kiosks in Bozeman, Missoula, Kalispell, and Great Falls.
Tipping in Montana
Tipping culture in Montana is fairly similar to what it's like across the rest of the United States. Any sort of service job generally expects a tip of some sort. Generosity goes a long way when working with those in the service industry.
Tipping at Restaurants
When you visit restaurants, it's expected that patrons tip somewhere between 15-25 percent of their total bill. It's definitely rude to not leave a tip.
Tipping Tour Guides
Tipping tour guides isn't as straightforward as tipping restaurant workers. Tipping is expected, but the exact amount isn't communicated. When I drove Jeep tours in Montana, a $10 or $20 bill was well received.
Tipping Housekeeping
The American Hotel and Lodging Association suggests that a visitor tip housekeeping $1-$5 per day for their services.
Tipping Luggage Handlers
It is customary to tip luggage handlers approx. $2 per bag that they carry or move.
Tipping Taxi Drivers
Similar to restaurants, it is appropriate to tip taxi drivers 15-20% of the total fare.
Money Saving Tips For Travel in Montana
Here are a few simple hacks that can save you money while traveling to and through Montana.
Money Saving Tip #1: Stay somewhere with a kitchen and cook/pack your own food. A great money-saving tip is to buy your food at a local grocery store and cook rather than going out for every meal. This includes packing your own food when you explore national parks.
Money Saving Tip #2: Do free activities like hiking! Go explore national forests like the Custer-Gallatin National Forest and spend the week doing free outdoor activities. I try to limit my spending on activities and save it for other things like food or lodging.
Money Saving Tip #3: Road trip to Montana with your own car if possible. You can save a lot of money by driving to and through Montana in your own car. Because there is so much to see across the whole state, this is the most efficient and cost-effective way to travel in MT.
Money Saving Tip #4: Camp! If you're willing, you can save a lot of money on accommodations by camping. Save even more money if you're willing to camp for free in national forests on BLM land.
This is the money-saving tip I utilize the most while traveling around Montana.
Money Saving Tip #5: Buy an "America the Beautiful National Park Pass" for $80 and get into all National Parks and National Forest day use areas for free for a year! Mine just finished and I ended up saving over $200 using the annual pass.
Accommodation In Montana
There's nothing better than walking into a warm and clean hotel, hostel, or Airbnb after a day spent exploring and adventuring.
Although I often choose camping while visiting Montana, I've spent my fair share of nights in hotels and Airbnb to get a small taste of luxury.
Best Hotels in Montana
Here are some of the top recommended hotels in Montana.
Lodge at Whitefish Lake: This hotel is located on the shores of Whitefish Lake in Whitefish, MT and offers a spa, restaurant, gym, and different water toys to rent for exploring the lake.
The Wilson Hotel: The Wilson Hotel is located in Big Sky, MT just walking distance from local shopping and restaurants and only a few miles from the best hiking and skiing. The Wilson has a pool and hot tub, complimentary breakfast, and an in-house bar and grill.
Kimpton Armory Hotel: Located in the heart of downtown Bozeman, this hotel is charming, historic, and energetic. The Kimpton features a rooftop pool, and state-of-the-art gym, and a music hall.
Northern Hotel: Just minutes away from Billings airport, the Northern is a luxurious place to stay with recently renovated rooms and 2 restaurants in-house.
Blue Mountain Bed and Breakfast: This charming spot in Missoula, MT would make for the perfect mountain getaway. Take in the breathtaking views, local hiking trails, and hot tub and you are bound to have a good visit.
Best Airbnbs in Montana
If you'd rather stay in an apartment, or villa or have a unique stay, here are some top Airbnbs in Montana to consider.
Home in Big Sky: This 2 bedroom, 2 bathroom home is one of the most unique places to stay in Big Sky. It was one of the first homes built on the Big Sky Golf Course in 1974 and sits on the 7th hole.
Graham Getaway on Flathead Lake: This brand-new home on the shores of Flathead Lake would be the perfect place for your family to stay on your Glacier National Park vacation.
Missoula HomeBase: This newly built and energy-efficient home in Missoula not only has a beautiful kitchen and outdoor space but is also just minutes from downtown and hiking trails.
Mountain Modern Loft: This two-bedroom loft near Bozeman is located right on Bridger Creek with local trails close by and skiing and downtown within 15 minutes.
Upscale Townhouse: This 2 bedroom home in Billings, MT is professionally decorated and only has good reviews that rave about its comfort, location, and outdoor patio space.
Best Hostels in Montana
For a more budget-friendly stay, and a great way to meet other travelers, check out these hostels in Montana.
Flathead Lake Hostel : This hostel is one of the best in the state as it offers private rooms, lakeshore views, and a shared kitchenette.
Pintler's Portal Hostel: Located in Anaconda, MT, the Pintler's Portal is home to 38 beds total and also has a warm and inviting lounge area with a kitchen, TV, piano, and games.
Mooseshroom Hostel: This hostel is unique in that it is a camping community only 7 miles away from West Glacier. There are bathrooms, an indoor and outdoor kitchen, and many hammocks and picnic tables.
The North Fork Hostel: Located on the North Fork Flathead River, this hostel offers an off-the-grid experience with several different options for accommodations.
Treasure State Hostel: This hostel is located in the heart of Bozeman and offers both dorm-style rooms and a few private rooms. Even better, the hostel is close to the Bridger Bowl Ski Resort.
Off The Beaten Path Travel in Montana
Montana is one of my favorite states to get off the beaten path. Since so many acres within the state fall within national forest land, you have access to massive areas that are rarely frequented by people. Most people spend their time in national parks, so the national forests are there for you to explore.
Blue Lake in the Crazy Mountains
The Blue Lake trail in the Crazy Mountains is one of my favorites. Located a couple of hours from Billings, this trail requires five miles of travel on broken shale and then a 9-mile hike to a few beautiful lakes.
I visited over the 4th of July and saw very few people. You don't need a 4×4, but high clearance is necessary.
Strawberry Lake near Kalispell
Strawberry Lake near Kalispell is another personal favorite. The road into the trailhead is bumpy, so high clearance is definitely necessary. Once you get to the trailhead, you have a 6-mile hike with 2000 feet of elevation. Do this hike in the fall, I loved the fall colors.
Fairy Lake in Custer Gallatin National Forest
Fairy Lake is somewhat close to Bozeman, and it's a good place to get away from the crowds. The dirt road into the trailhead isn't overly challenging and neither is the hike.
The hike is 5 miles long and leads to a beautiful, blue lake. I like to go to this lake when I visit Bozeman during the peak season. It's less busy.
Ringing Rocks Trail in Whitehall
Ringing Rocks Trail in Whitehall is a true 4×4 track. It's around 12 miles out and back, and you can drive the majority of it. I was able to do most of it in my lifted Toyota 4Runner. You can do the entire trail if you're confident in your 4×4 abilities.
Antelope Basin in Beaverhead-Deerlodge National Forest
Located near West Yellowstone, Antelope Basin is a great place to explore. You can explore all over with your 4×4. The best fall colors in the world are back on this trail.
Food in Montana
One of my favorite parts of traveling is getting to try out the food in the area. Plus, when you spend the day hiking or adventuring, it's always a good idea to end the day with a hearty local meal.
I have never been disappointed by the food I've found in Montana including local beer, burgers, ice cream, and fish. Montana is known for some unique dishes given its landscape like huckleberries, fresh trout, elk, and bison.
Anything Huckleberry (a must-have on your Montana trip!)
Montana is home to the infamous Huckleberries – a berry that looks like a big dark-colored blueberry but has a unique taste. Huckleberries are full of antioxidants, and iron, and are a good source of vitamin C and potassium.
No matter what restaurant or store you step into in Montana, you are bound to find anything and everything Huckleberry including soda, beer, candy, ice cream, jam, and pie. I'll never forget the Huckleberry ice cream I enjoyed in a waffle cone in Red Lodge, MT.
Bison Burger
No matter what burger place you step into in Montana, you are sure to find a bison burger on the menu. Even better, the bison meat will be sourced locally. Bison meat is similar to beef, however, it has a sweeter undertone that sets it apart.
A classic Montana meal would be a bison burger with thick-cut bacon and cheese paired with a local beer.
Elk Steak
Elk steak is a delicacy that you cannot find just anywhere. Elk steak right off the grill is tender, juicy, and savory. Elk is a very lean meat that is best-served medium to medium rare so that the juices are present in every bite.
Elk steak is iconic to Montana as the state is home to many elk. Therefore, you know that when you order an elk steak, you are eating something fresh and local.
Rainbow Trout
With all of the amazing rivers to fish on in Montana, the local trout served at restaurants is something that cannot be passed up. Not only is rainbow trout one of the healthiest fish you can eat, but it also tastes good!
When eating trout, it's best to keep it simple: season with salt, garlic, and lemon and pair it with a fresh vegetable. As far as cooking the trout, you can bake or grill.
Best Restaurants in Montana
Great restaurants are spread out all over Montana. It doesn't matter if you're visiting a small mountain town or one of the larger cities, there are amazing restaurants almost everywhere. These restaurants vary in price, food types and overall styles.
Plonk: Plonk is located in both Missoula and Bozeman, MT. Plonk is known for its comfortable atmosphere that celebrates food, wine, and art. Some of the dishes include a cheese board, salads, seafood, and steak ranging from $20-$40 per dish.
Roadhouse Diner: The Roadhouse Diner is located in Great Falls, MT and has been voted the best burger in Montana every year since 2017. The Roadhouse features locally sourced meat, potatoes and homemade buns. Even better, the Roadhouse Diner is affordable with each burger being around $15.
The Burger Dive: Another great place to grab a burger in Montana is at the Burger Dive in Billings, MT. The Burger Dive was even featured on "Man vs. Food." The menu provides some classic burgers and some more adventurous ones like the Huckleberry burger. A burger and fry combo ranges from $12-$18.
South 9th Bistro: South 9th Bistro is located in Bozeman, MT and has been rated a 5-star restaurant every year since 2016. Located in a beautiful Victorian building, South 9th Bistro offers French and American plates including steak, scallops, and lamb. The menu ranges from $30-$50 per entree.
The Desoto Grill: The Desoto Grill is a hot place for BBQ in Kalispell, MT. Located just off of the main street in Kalispell, Desoto Grill offers pretty much anything you would want from a BBQ place like brisket, pulled pork, ribs, potato salad, baked beans, and cornbread.
A Brief History of Montana
Native Americans were the first people to inhabit Montana. The Crow, Cheyenne, Blackfeet, and Gros Ventre tribes were some of the most popular. In the early 1800's Lewis & Clark became the first settlers to see the state.
Around 50 years later, gold was discovered in Montana and by the 1860's it became a United States territory. In 1889, Montana became an official state.
Montana has always been a major state for mining and agriculture. It still has many of those businesses to this day. However, tourism and the outdoor industry have slowly crept their way up the list as far as the most lucrative businesses in Montana.
Montana Culture & Traditions
Before visiting Montana for the first time, you should be conscious of the following customs:
Pay Attention to Native Traditions
Throughout early America, Montana was filled with a variety of Native American populations. Their culture and traditions are still relevant across the state today.
For example, there are a variety of museums and memorials in place near Billings and Kalispell that offers some wonderful insight into what Montana used to be before it was fully settled.
Plus, there are a few Indian Reservations still in place across the state.
The Blackfeet, Fort Belknap, Fort Peck and Turtle Mountain Reservations are some of the largest across the state. If you visit or drive through them, do your best to support local businesses and some of their native grounds.
Leave No Trace
Montana residents take the "Leave No Trace" policy very seriously. The state has seen an influx of tourists and residents fill the state since 2020 and some of the wilderness areas have been ruined.
Whenever you go on a walk, hike, fishing trip, hunting trip, or any other outdoor excursion, please do your best to clean up after yourself.
The wilderness areas, national parks and national forests are volatile pieces of land that need our full attention to keep healthy. Do your part and pack out everything you choose to pack into a place. Future generations and Montana residents will thank you for it.
Prioritize Small Outfitters
All of the tourists and new Montana residents have also brought in large outdoor corporations that have taken some business away from the staple outfitters in the area.
If possible, do your best to hire and support some of those family-owned businesses that are vital to the history of Montana.
I've spent many days in Montana, and I do my best to hire small outfits on my fly-fishing excursions. The local knowledge has taught me so many things through my trips.
Give People Space
One of the main reasons people move to and visit Montana is because they want space and don't want to interact with many people on a daily basis. Keep that in mind when you're out exploring and adventuring.
These wilderness places are an area of solitude for people, and many locals prefer it if tourists respect their space.
Pros of Travel in Montana
Montana is one of the best places to travel in the United States. People who visit almost always leave wishing they could stay longer and experience the vast mountain ranges and wilderness areas that cover the state.
Variety of Activities
Montana has something for everyone. It doesn't matter if you enjoy hiking, rafting, hunting, horseback riding, fishing, biking or driving, Montana has something that will keep you busy.
Friendly People
The locals in Montana are extremely friendly. As long as you treat their state and outdoor activities with respect, you'll receive great treatment from them.
Great Local Businesses
Montana is a state that heavily relies on tourism. As a result, the local residents and businesses welcome tourists with open arms, so make sure to do your best to support them as best you can.
Amazing Wildlife
The wildlife in Montana is vast and healthy. Bears, mountain lions, buffalo, bighorn sheep, elk, deer, moose, wolves, and a variety of other species are prevalent across the state.
Delicious Food
There is a myriad of local restaurants across Montana that eagerly await your business. Some of my favorite memories from my trips to Montana are walking into local restaurants and bars and getting to know the owners and employees who make a living working for these establishments.
Cons of Travel in Montana
While there are far more positives about traveling to Montana than negatives, there are still a few things that can cause some headaches when you make a visit. They aren't significant enough to prevent many people from visiting, but they are worth considering before you fully commit to a trip.
Can Be Expensive
Montana isn't the cheapest state in the United States to visit. Lodging, experiences and food can quickly add up and cause people to burn through their travel budgets, but many of the things are worth the money.
Difficult to Cover the Full State
Montana is a massive state that definitely requires a car to fully experience. People who visit easily need two to three full weeks to experience all that Montana has to offer.
Requires Extensive Research
Since so much of the state is national forest and wilderness land, there isn't always a ton of information easily accessible for tourists. You'll have to put in some time doing research before you make your visit.
Montana Travel Tips
As you plan your next Montana trip, take these tips into consideration.
Tip 1: Don't be afraid to road trip
The best way to explore Montana is by car. This gives you flexibility and freedom to visit wherever you want whenever you want! Just remember to rent your car early if you'll need a rental car.
Tip 2: Be open to changing your plans
Depending on the time of year, whether in Montana can be unpredictable. In the summer you have to be flexible with afternoon thunderstorms and in the winter, you have to be aware of snow. Always keep an open mind and be ready to shuffle around your activities.
Tip 3: Visit the National Parks in the off-season
Glacier National Park gets 3 million annual visitors and Yellowstone National Park gets upwards of 5 million. There is a reason so many people visit-because they are beautiful and wonderful!
However, because of this, you can expect delays in the park. If you want a quieter and smoother experience, consider visiting in the off-season (anytime other than June-September).
Tip 4: Explore the National Forests
Montana is probably best known for its National Parks, however, there is so much to see and explore in the National Forests. The National Forests are great for fly-fishing, backpacking, hiking, and camping.
Some of the National Forests to explore are the Flathead National Forest, the Custer-Gallatin National Forest, and the Bitterroot National Forest.
Tip 5: Make stops in the mountain towns
Many people go to Montana for outdoor experiences, however, I suggest you make stops in the towns and explore what they have to offer too. Many of the mountain towns have charming main streets with shopping, restaurants, and good artwork.
Tip 6: Don't be afraid to visit in the winter
You might think that you can only visit Montana in the summer, however, it's home to 17 ski resorts and many other winter activities like snowmobiling, snow-shoeing, hunting, and cross-country skiing. You can't beat the snowy mountain views!
The People in Montana
Montana is home to a variety of people. While it's a predominantly Caucasian state, there are many nationalities represented in all parts of Montana. The outdoor community has grown far more diverse in recent years and Montana has seen an influx of nationalities.
The Locals
The locals are everyone from farmers and ranchers to outdoor junkies. The more rural communities in Eastern Montana are filled with farmers and ranchers. The western part of the state has large outdoor communities filled with all types of people.
Types of Other Travelers
The people who visit Montana are also diverse. Young families, die-hard van lifers, older couples on road trips and even businessmen and women visit Montana.
It has something for all different types of people, so there truly isn't one type of traveler you're going to see.
Montana Travel: Quick Facts
Here are some quick facts about the state of Montana.
Quick Facts Montana
Population: 1.1 million
Capital city: Helena
Currency: US dollar
National Day: May 3rd
Language: English
Religion: Christianity is the most popular religion in Montana
Montana Population
The entire state of Montana is home to 1.1 million people. The 7 biggest cities are Billings (117,000), Missoula (75,000), Great Falls (60,500), Bozeman (54,500), Butte (34,500), Helena (33,000), and Kalispell (26,000).
Montana Demographics
According to the 2020 state census, the state of Montana is 87.9% white, 6.7% American Indian and Alaska Native, 4.1% Hispanic and Latino, .9% Asian, and .6% Black or African American. About 66,000 people of Native American heritage live in Montana.
What To Pack For Montana
Montana is a great place to visit year-round, but depending on what season you visit, there are different essential items you will need with you.
Water bottle: It is always a good idea to explore Montana with a water bottle in hand. You never know when you might start on a hike or if there will be water available at your destination.
Rain jacket: If you are traveling in the spring or summer, a rain jacket is a necessity as you never know when those afternoon mountain storms will roll through.
Hiking shoes or boots: If you are headed to Montana for hiking and exploring, a good pair of hiking shoes or boots are essential to your packing list. You want to be comfortable while you're exploring by foot all day long!
Bear spray: Many parts of Montana are home to black bears and grizzly bears. Whether you're going on a hike or exploring one of the national parks, it is highly recommended that you carry bear spray.
Day pack: A backpack or day pack is great to have to carry all of your things while you explore like snacks, water, and extra layers.
Camera: You'll want a camera on you at all times to capture the magnificent beauty that is around every corner in Montana.
Layers: In one day in Montana, you could experience warm sun, rain, wind, or snow. That's why it's a good idea to always have at least one extra layer packed.
Sunglasses/hat: The sun in the big sky country of Montana is strong-especially at higher altitudes.
First-aid kit: During your adventures, you never know when you might need a bandaid or some ibuprofen.
Snacks: Long days of exploring will tire you out and make you hungry-therefore, always pack some extra snacks in your car or bag.
Volunteer Travel in Montana
There are a few different ways you can volunteer while spending time in Montana. First, Montana State Parks are often looking for people to help out in a variety of ways: visitor center attendants, park hosts, or special event assistants.
Another way to volunteer in Montana is through Wild Montana. This organization prides itself on protecting Montana's wild lands and waters. Some of the volunteer opportunities include trail maintenance, leading a wilderness walk, gathering data about certain places,
Best Time To Visit Montana
Montana rarely sees a "slow" time of year for tourists. Regardless of the time of year you visit, there are ample activities for you to do. Whether you want to be in the mountains hiking or flying down the slopes on your skis, you won't see a lack of tourists across the state.
Peak Season
The peak season in Montana is June through September. The national parks are flooded with people and the trails, rivers, and restaurants are packed with tourists. Expect this time of year to have the highest prices and busiest activities.
Shoulder Season
The fall shoulder season is from September through November. In the spring, March through May is considered to be another shoulder season. Parks are open, but they're less busy. Prices for lodging and activities haven't hit their peaks quite yet.
Off-Season
The off-season could be considered November-February. This is due to the harsh winter weather that Montana experiences. However, if you are down for winter adventures like skiing, snowmobiling, or snowshoeing, then this would be the best time to visit.
Getting Around Montana
Getting around Montana is quite easy. One of the greatest parts about Montana is that there is so much to see and you can often combine a few different destinations in one trip.
There are a variety of options including train, bus, plane, and car. From personal experience, traveling by car or campervan would be the best option for convenience, cost, and possibility.
By Train
The Amtrak train makes many stops through the state of Montana with stops including: Browning, Cut Bank, East Glacier, Essex, Glasgow, Havre, Libby, Malta, Shelby, West Glacier, Whitefish and Wolf Point.
For example, if you are traveling from Glasgow to Whitefish, it will cost approximately $70 for a coach seat and will take 9 hours. Traveling by train is possible but it wouldn't be the most convenient to get around Montana.
By Bus
It could be possible to travel through Montana by Greyhound bus. Like traveling by train, this wouldn't be the most efficient or convenient. For example, you could take the Greyhound bus from Billings to Kalispell and it would cost approx. $150-170 and take 13 hours.
By Plane
Flying by plane within the state of Montana is possible but not the most cost-effective or efficient way of traveling. Most one-way flights from one airport to the other in Montana are approximately $225 and many of them include layovers in other states.
By Car
Traveling through Montana by car is the best option. Traveling by car grants you flexibility with your travel schedule and allows you to explore many different places in one trip.
There are good interstates and highways connecting the popular destinations-just be prepared to do some mountain driving. Rental car companies like Hertz and National Car Rental are located in the airports. Check on Discover Cars beforehand to find the best deals.
By Campervan
Campervan travel is quite popular in the state of Montana. There are plenty of places to camp out including campgrounds or forest roads.
If you are looking to rent one upon arrival, there are a few different companies spread out across the state. Campervan North American is located in Belgrade, MT, which isn't too far from Yellowstone National Park.
Another company called Moterra Campverans is located near Glacier National Park.
Both of these companies offer a variety of vans ranging from $300-400 per night (with certain specifications on how many miles are included per day).
Getting To & From Montana
There are many different options for getting to Montana by land and air. You can drive, take a train, take a bus, or take a plane.
Many tourists from the United States drive to Montana, and if you are coming from out of the country, your best option is to fly into airports in Billings, Missoula, or Kalispell.
By Land
Montana is surrounded by the states of North Dakota, South Dakota, Wyoming, and Idaho. The best way to travel to and through Montana is by car. Another way to get to Montana is by bus.
The Greyhound bus system makes stops in several cities in Montana including Bozeman, Billings, Kalispell, and Missoula.
The Amtrak train system also makes trips to Montana with stops made in East Glacier, West Glacier, and Whitefish.
Many Canadians simply drive across the border to visit Montana.
By Air
Montana has a few international airports within the state. The Glacier Park International Airport is located near Kalispell. The Billings International Airport is in the south-central part of the state.
Visitors are also able to visit Great Falls International Airport in the central part of the state. Missoula International Airport and Cut Bank International Airport are the final two options for visitors.
From the United Kingdom, you'll be able to find flights for less than $1000 round trip. A round-trip flight from Sydney, Australia to Montana will cost you around $2000.
Montana Travel Entry Requirements
Travelers should check current regulations before planning any travel. Most visitors from countries outside the United States are required to have a visa to enter the country.
United Kingdom, South Korea, Australia, Chile, Ireland, Japan, Monaco, New Zealand, Singapore and Brunei are a few of them. Having said that, there are around 40 countries whose citizens are okay to visit the US without one.
Is Montana Safe?
Overall, visiting Montana is quite safe. The risk of crime, mugging, or pickpocketing is very low. Even though the risk is low, it is always recommended to consult local travel advisories before visiting and asking the hotel, for example, if it's safe to walk outside at night.
While traveling to and through Montana, you must be most aware of your safety while driving and while exploring the outdoors as the top things that affect safety are weather, wildlife, and driving.
In order to make sure you are safe, it is best to drive cautiously, always pack layers of clothing, keep a first-aid kit on you, expect wildlife and be prepared with bear spray, and always have water on hand.
The main health risks you might face while visiting Montana would be injury related to outdoor adventures or getting caught in acclimate weather.
To avoid these things, always research the hike or adventure ahead of time and equip yourself with sufficient clothing, water, and food. Finally, every traveler should visit a travel doctor before planning a trip to discuss any necessary medications or vaccinations needed.
Travel Insurance For Montana
If you have invested a lot of money and time into planning a trip, it would be a good idea to get travel insurance-especially if you are flying or if parts of your trip are non-refundable.
Further, if you are planning to travel in the winter, travel insurance would be a good idea as you never know how the weather might affect your trip. Have a look at SafetyWing to see if it works for you.
Phone & Internet in Montana
If you are spending time in National Forest Land and National Parks, the internet and phone signal will be limited. This is due to the remote location.
However, most lodges and restaurants in national parks or national forests will provide free wi-fi and good cell signal.
If you are in an urban setting or any established town, you should be able to find a reliable cell signal. Further, most hotels and Airbnbs offer complimentary wi-fi.
The average cost of sim cards in the United States is around $40-$90. These range in what they offer for texting and calling.
Learn More About Montana
Before you travel anywhere, it can be a good idea to watch movies, TV shows, or read books about the area. These sources of information could give you new places to visit or expand your knowledge of the history of the state before you visit.
Movies About Montana
Have you ever watched a movie and then thought to yourself, "I have to go there." Watching movies on Montana before you visit will increase your desire to see the landscape and explore the history.
Here are a few movies that capture the wild world of Montana.
Legends Of The Fall. This movie is a western drama that tells the story of three brothers and their father as they live in the wilderness plains of Montana.
Big Sky (American TV series): This TV series is about a private detective and ex-cop as they try and find 2 sisters who have been abducted on a remote highway in Montana.
A River Runs Through It: The Maclean brothers live an ideal life living in rural Montana and spending all of their time fly fishing. This movie tells the dramatic story of the brother's relationship and how fly fishing ultimately brings them together.
Books About Montana
Reading books about Montana provides unique insight into the state. You can find books that give you practical guidance on visiting or books on the unique and exciting history.
Here are a couple that would be great to read before you explore Montana yourself.
A River Runs Through It by Norman Maclean. This book is a story about what it's like to grow up on the infamous trout rivers of Montana. Fly fishing becomes an activity for the family that brings them all together. (It's also a movie).
Montana: High, Wide, and Handsome. This classic book explores the landscape, beauty, history, and people of the state of Montana.
100 Classic Hikes: Montana by Doug Lorain. Doug Lorain knows the hiking trails in Montana better than anyone. This book gives a summary and guide to all of the best trails to explore in the entire state.
Blogs About Montana
Blogs are a very helpful resource when planning a trip or thinking about visiting a new place. Blogs often contain great personal stories, experience, and tips!
Here on Goats On The Road, I've written many articles to help plan your trip.
This blog describes the 15 best things to do in Big Sky, MT. You will find a diverse array of adventures describe in this blog like horseback riding, fishing, cultural tours, and hiking.
This blog gives a description of the 15 best national parks and state parks in Montana. This is valuable information to have while planning a trip to Montana.
If you're interested in traveling to Montana in the winter, this blog talks about the 10 best ski resorts to visit in Montana.
Montana Travel FAQs
Here are some answers to the top frequently asked questions about Montana.
When is the best time to visit Montana?
The best time to visit Montana is July through September. These are the best months because by July, the snow will be melted on the mountains and September would be one of the last months before the snow and cold might begin again.
Does Montana have good hiking?
Montana has some of the best hiking in the United States. Big Sky, Red Lodge, and Glacier National Park, for example, offer hundreds of miles of trails and backcountry to explore. The hikes range from shorter family-friendly trails to summiting mountains.
Can I go skiing in Montana?
There are many places to go skiing in Montana. The best places to ski are in Big Sky, Whitefish, Red Lodge, and Bozeman, MT. All of these towns have ski resorts, lodging, and restaurants. The skiing in Montana caters to any ability-for beginners and the experienced who want an extra challenge.
Is Montana safe?
Montana is one of the safest states to visit in the United States. If you visit a small rural town or a National Park, you will feel safe. One aspect that can make it unsafe is the wildlife (grizzly bears and moose) and the unpredictable mountain weather. Be on guard as you hike and explore for the wildlife and storms that can pop up quickly.
What is the best place to see in Montana?
The best place to see in Montana is Glacier National Park. Known for its massive mountains, clear alpine lakes, and abundant wildlife, you won't want to miss this picturesque United States landmark.
How many days do you need to explore Montana?
In order to explore all that the state has to offer, you will want 10-14 days. However, it depends on what you want to see and do. In order to visit Big Sky, Yellowstone, and Glacier for example, you will want at least 3-4 days in each place.
Is Montana good for tourists?
Montana is one of the best states in the United States for tourists and travelers. It attracts people from all over the world for Yellowstone and Glacier National Park, skiing in Big Sky, and world-renown fly fishing.
Do I need to rent a car in Montana?
It would be a good idea to rent a car in Montana-especially if you are planning to visit several areas in one trip. Montana does not have many options for public transportation so it would be necessary to have a car to get from sight to sight.
What is the prettiest place in Montana?
The prettiest place in Montana is the Going to the Sun Road located in Glacier National Park or the Beartooth Highway near Red Lodge, MT. These roads offer expansive mountain views with alpine lakes mixed in.
In Closing
No one who visits Montana regrets it. Montana will give anyone who steps foot within its borders an admiration and appreciation for the beauty of the outdoors. You will leave the state with memories that will last a lifetime.