If you're looking for a place to get away from it all, look no further than Whitefish, MT. This charming town is located in the heart of the Rocky Mountains and is home to some of the most beautiful scenery in the country.
I grew up in the middle of Montana, and if I had to pick just one spot to recommend, it would definitely be Whitefish. There's something majestic about the Rocky Mountains that leaves me feeling inspired every time I make it over to this beautiful area.
15 Best Things to Do in Whitefish
Whether you're interested in hiking, skiing, or simply relaxing in a cozy mountain cabin, there are numerous Whitefish activities for everyone. The nearby parks are some of my favorite places in the US.
In this blog post, we'll take a look at some of the best things to do in Whitefish, MT.
1. Explore Glacier National Park
The close proximity of Whitefish to Glacier National Park is the main draw for tourists in the summer season, making it one of the top Whitefish attractions.
So long as you're prepared to join the crowds, there's so much to do inside the park, and it's easily one of the main things to do in Whitefish, Montana. It's definitely worth it for the views, which is why I make a trip to the park every time I come back to visit.
In general, the earlier your can start your day the less crowded you'll find it. The Glacier National Park Service recommends planning ahead and "packing your patience."
A few of your options for exploring the park include:
Go for a hike – one of my personal favorites is the St. Mary's Falls hike
Drive the breathtakingly beautiful and narrow Going to the Sun Road (or take the free shuttle)
Check out the visitor's center at the top of the Going to the Sun Road
Have a picnic at one of the park's many lakes
Rent a kayak or canoe and explore one of the lakes (depending on availability)
Take a guided boat tour
Go whitewater rafting – so fun! Click here to book.
Note: If you're not able to get a Glacier National Park Pass, don't worry, there are plenty of areas to explore where you can still get a full mountain experience!
Planning to visit other areas in Montana? See these posts:
2. Hike Like a Local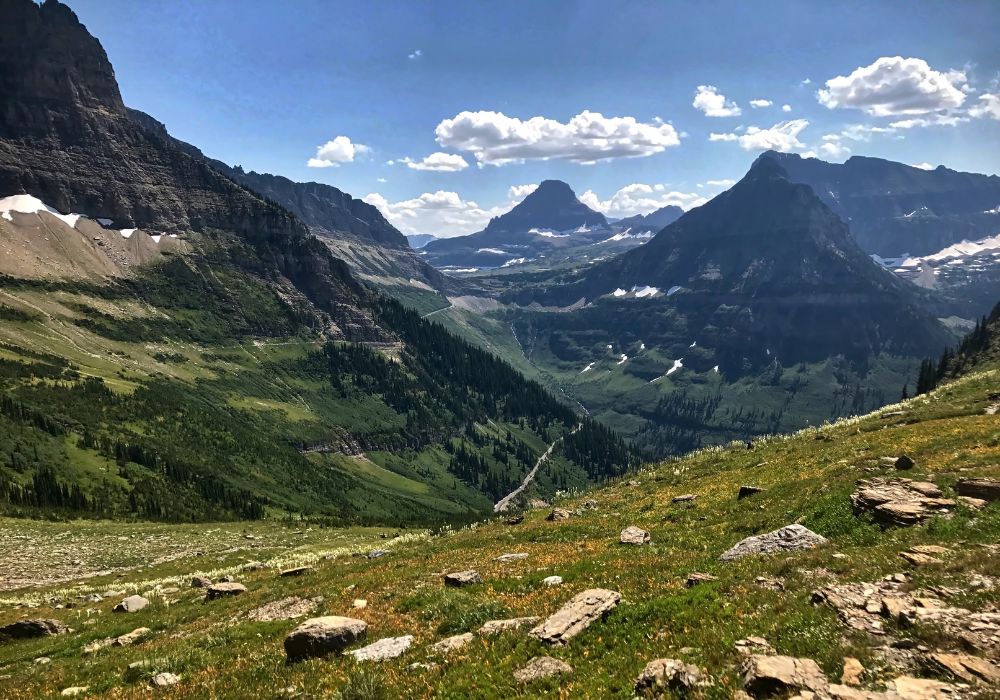 Hiking is definitely one of the most fun Whitefish activities. There are plenty of great hikes in and around Whitefish within a short driving distance, and some of these sites are generally a lot less crowded than Glacier National Park. Plus, if you have dogs they can join you on these trails as long as they stay on a leash.
Some personal favorites include:
Columbia Falls Sunset Hike – a 8.7-mile out-and-back trail near Lake Mc Donald, Montana, that's a moderately challenging route. It takes about four and a half hours to finish.
Lion Mountain Trailhead – many options for any skill level
Big Mountain Trailhead – many choices on Whitefish Mountain itself
Reservoir Trailhead – many options with views of Whitefish lake
3. Go on an Electric Bike Tour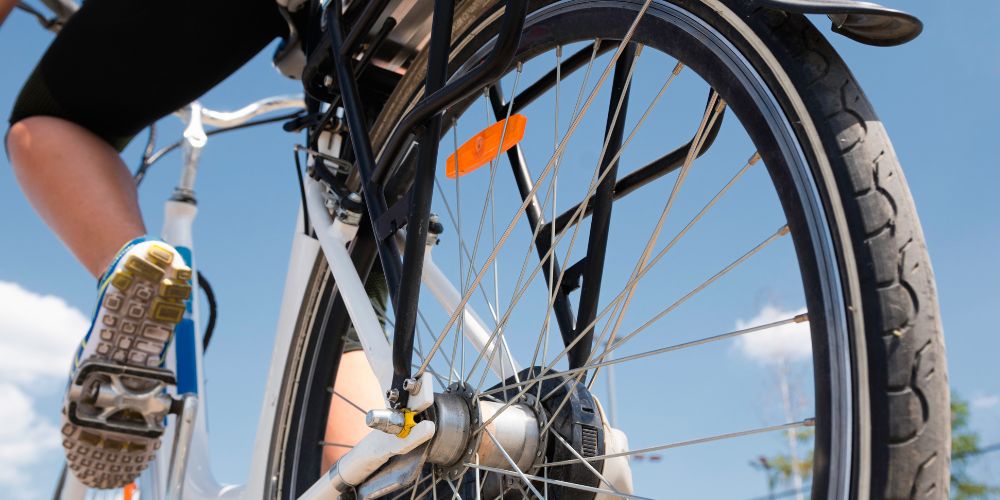 One of the most unusual things to do in Whitefish, Montana, is to go on an electric bike tour. It's a unique way to see some of the beautiful parts of Glacier National Park. You can absorb all the charm of the area in peace and quiet like a local can.
Your guide will provide you with all the gear you'll need, and give you a quick safety and training lesson before you head out. E-bikes are relatively easy to use and don't require a special license.
Tours typically last around six hours and take you on the Going-to-the-Sun route. Find out more and book here.
If you prefer to make your own plan, some local favorite recommended routes include:
Ease Lakeshore Drive along the East Side of Whitefish Lake
Big Mountain Road
Farm-to-Market Road
Edgewood Dr to Tamarak Ln to the North Fork
4. Experience Horse Yoga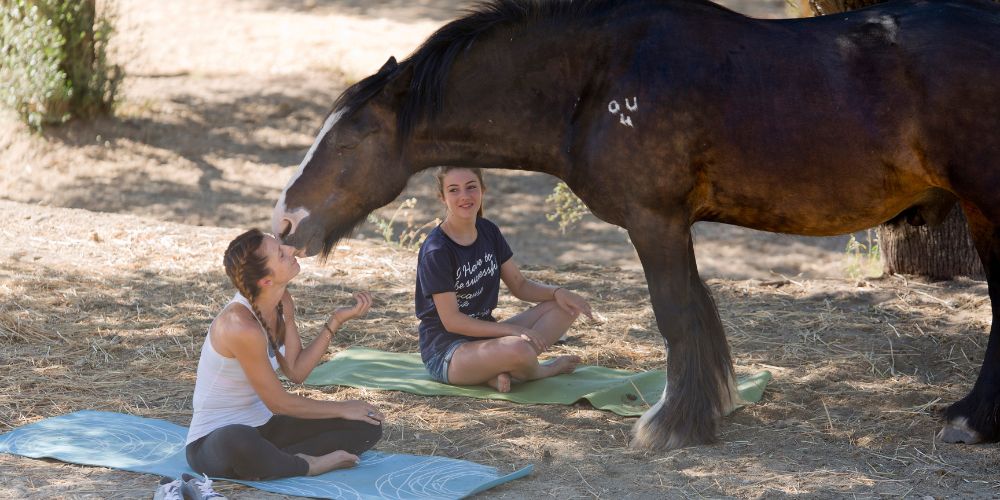 Yoga with animals, such as horses and goats, is a fun activity that's becoming increasingly popular around the world. It's definitely one of the most unique things to do in Whitefish, Montana. It's a fun way to interact with horses, and an interesting alternative to horseback riding.
The premise of Horse Yoga is simple: you do an hour of yoga in a greenhouse, (in the summer), or retreat home, (in the winter), surrounded by horses. Their presence whilst they roam, graze, and hang out, is a perfect reminder to be present and connect to the surrounding nature.
5. Learn to Cast a Fly Rod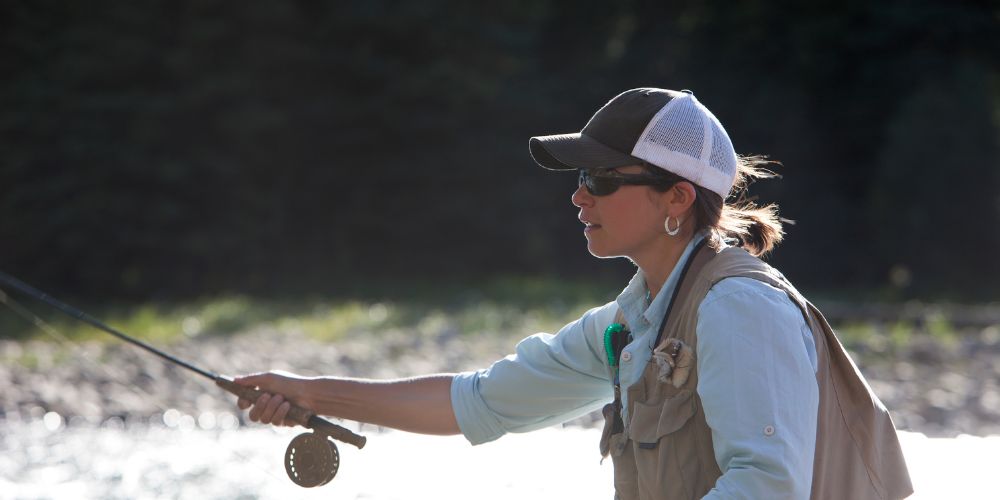 There's no doubt that fly fishing is one of the most popular activities in Whitefish. It's also one of the most difficult for total beginners. I've been doing it for years and still struggle sometimes.
If you've never tried it but want to, then check out this one-hour casting lesson in West Glacier.
A professional teacher will show you all the tricks and techniques to get you out on the water in no time. Click here for more information about this fun Whitefish activity.
6. Take an Art Class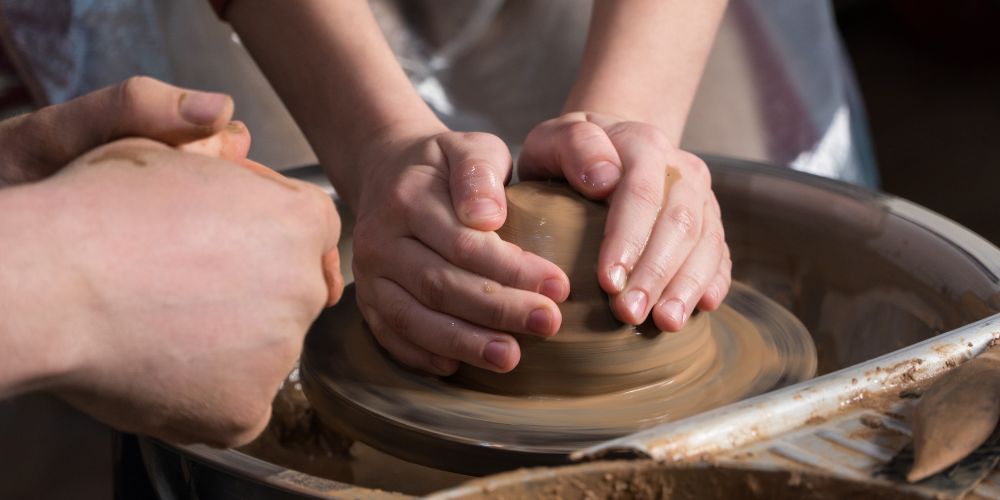 Whether you want to tap into your artsy side or you're looking for indoor things to do in Whitefish, taking an art class can be a fun way to spend a morning, afternoon, or evening.
One fun option is taking a pottery lesson. There's a lot that goes into making a piece of art with clay and your bare hands. Your teachers Steve and Elizabeth will teach all the in-and-outs of how to work your way around a pottery wheel; it's a great way to get your hands dirty and get creative.
7. Take a Self-Guided Driving Tour
If you want to find the most scenic spots in Glacier National Park but don't want to be stuck on a tour bus, then a self-guided driving tour is an excellent option.
During the tour, you'll see glaciers left over from the last Ice Age, pass through incredible landscapes like forests and tundras, and encounter animals like bighorn sheep, elk, and mountain goats (my personal favorite).
Click here for more information about this tour.
8. Try Whitewater Rafting in Glacier National Park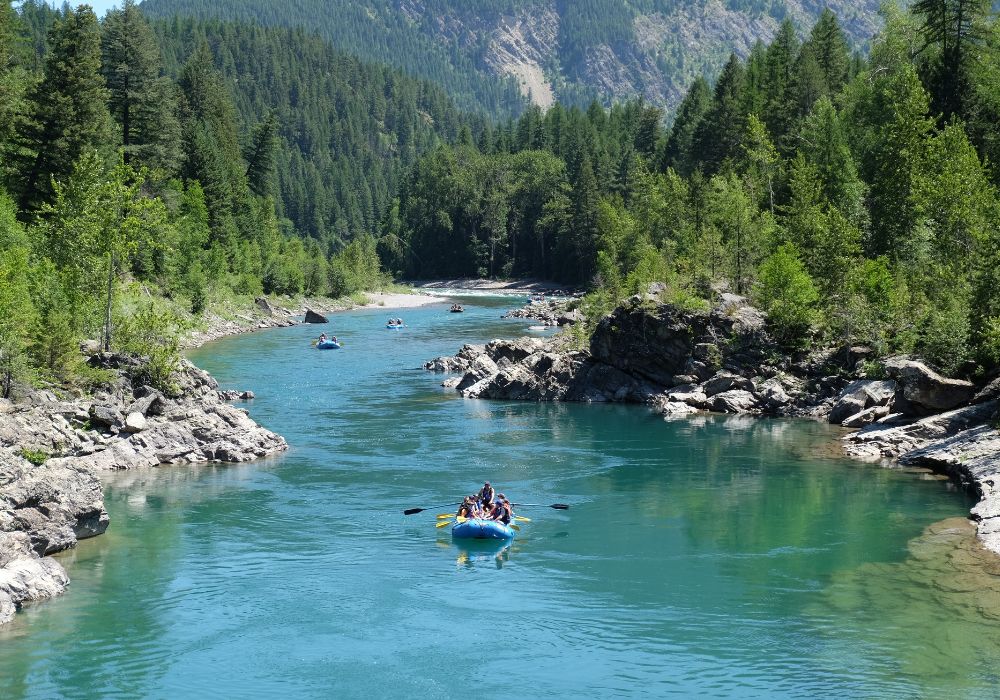 Whitewater rafting is a unique way to experience all that Glacier National Park has to offer. You can book a full-day or half-day rafting trip to explore.
All safety gear, guidance, and the raft are included. All you have to do is show up and enjoy. Plus, rafters of all experience levels are welcome. These tours leave rain or shine and are guaranteed to be a blast.
Overall, this is another great way to experience the nature of Montana and get a little boost of adrenaline too. Have a look at more of the best whitewater rafting places in Montana.
9. Go Snowshoeing or Cross Country Skiing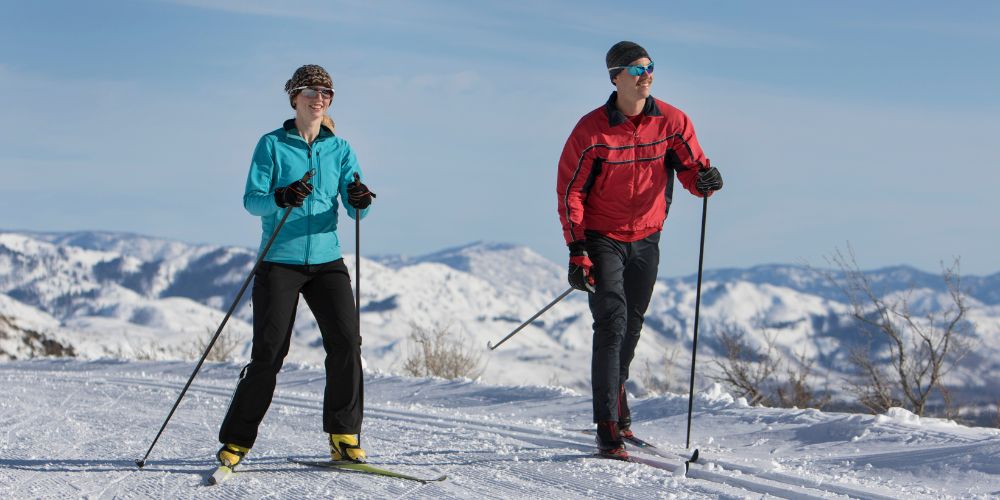 If you find yourself in Whitefish in the winter, there are plenty of opportunities for snowshoeing or cross country skiing. They are both fun activities in Whitefish for nature lovers, and I can't get enough of both whenever I'm in town and the snow starts to fall.
If you're new to snowshoeing or cross country skiing, don't have any gear with you, or want to level-up your existing skills with some expert guidance, consider booking a guide. A guide can show you the best spots and can help ensure you have an enjoyable experience as a visitor.
10. Rent an RZR and Explore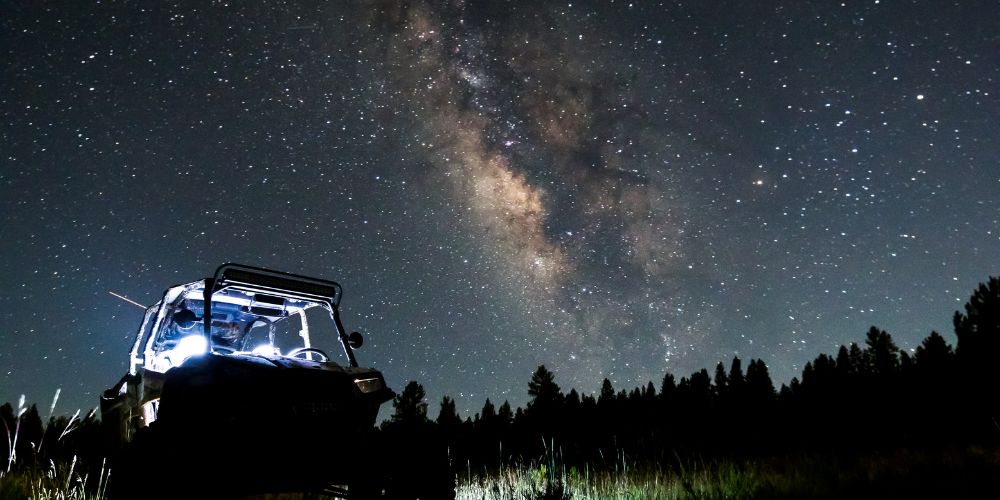 Whitefish is a RZR rider's paradise, and it's a great way to explore and see all the Whitefish tourist attractions out in the surrounding natural areas.
You can get around quicker than on foot, and you'll be much more immersed in your surroundings than if traveling by car.
RZRs have become increasingly popular in recent years as a fun and efficient way to see an area; you can easily rent one to get started with your adventures.
11. Wander Around Downtown Whitefish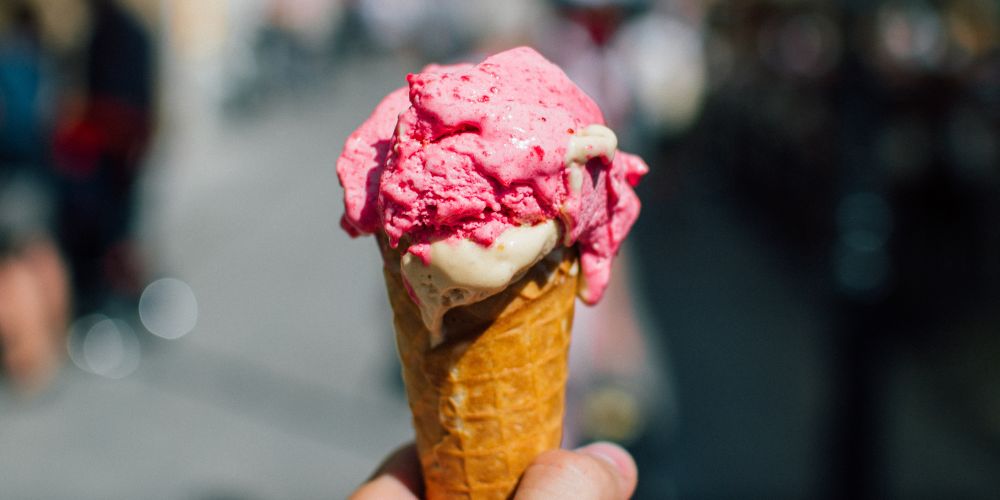 If you're looking for free things to see in Whitefish, you can take a stroll around downtown Whitefish. I love the feel of this quaint mountain downtown area.
There are plenty of cute shops, art galleries, coffee shops, and restaurants to try out. My personal favorite kid-friendly stop is for homemade ice cream at Sweet Peaks Ice Cream. If you can't decide on a flavor, they'll let you try a few samples first.
Additionally, you can wander along the historic train tracks, stop at the community library, and take a rest on a bench at Depot Park.
In the summer, you can often find live music at the local restaurants and turn your evening downtown into a fun family outing or date night.
If you happen to be around on a Tuesday evening in the summer, you can also explore the local Farmer's Market and take away some tasty homegrown treats.
12. Ski at Whitefish Mountain Resort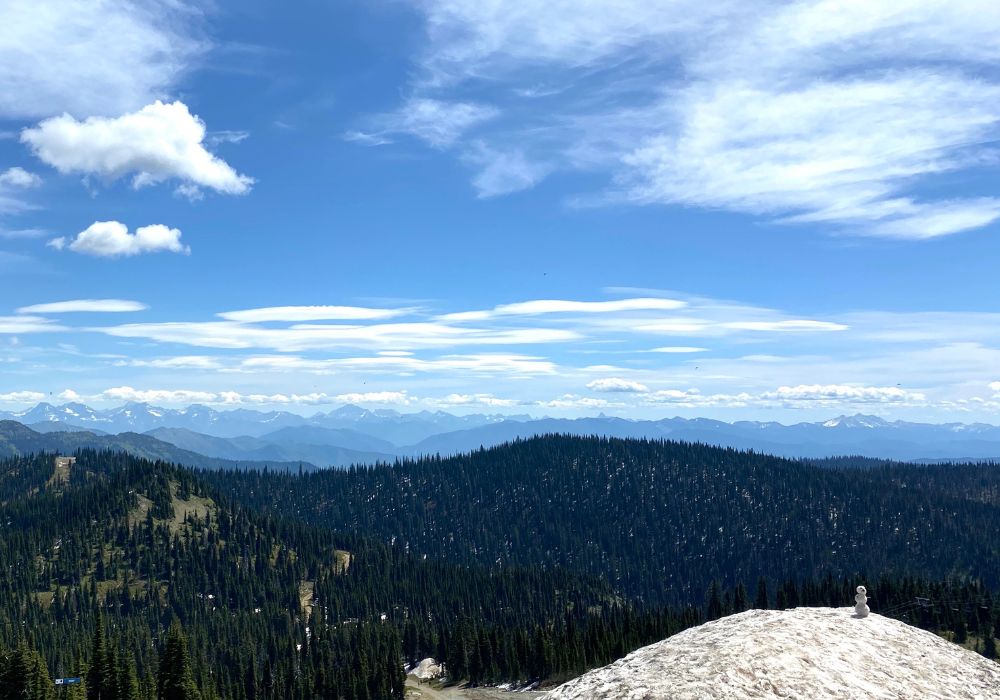 For another one of the many amazing things to do in Whitefish in winter, going downhill skiing is a great option. In fact, it's a top-rated ski town in the United States. The Whitefish Mountain Resort has over 3000 acres of terrain and 300 named runs.
There's something for every level of skier or snowboarder here. You can even take a break and enjoy the stunning views of the Flathead Valley.
When you're ready to warm up, find a local brewery or cozy up by a fireplace at a local lodge. Snuggling up by a fireplace with a brew after a day of snow adventures is definitely one of the romantic things to do in Whitefish.
Check out The Bierstube for a relaxed atmosphere and the perfect stop to unwind after your winter activities in Whitefish.
13. Relax at the Beach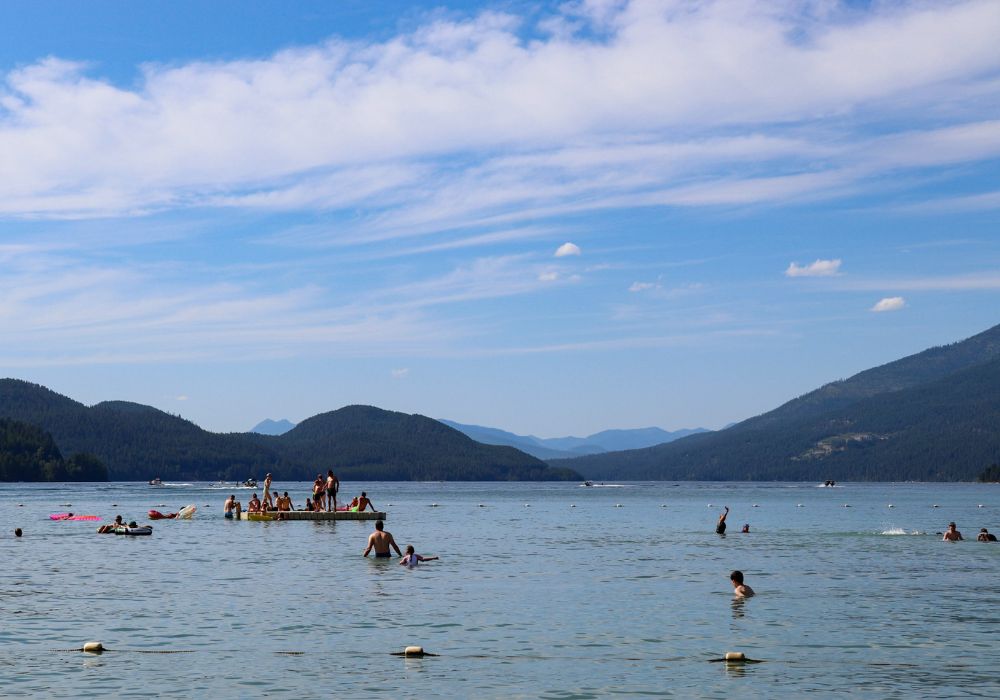 For fun things to do in Whitefish in summer, grab your swimsuit and head to the local City Beach at Whitefish Lake. The water here is refreshing and is the perfect temperature for swimming, boating, or just relaxing on the sand.
You can also enjoy a picnic lunch on the beach, go for a walk or run along the nearby trails, or paddle out in a kayak or stand-up paddleboard. Once at the beach, there are plenty of options close by for finding a bite to eat or renting out some water sports equipment.
If you want to spend your vacation near the lake, you have a few options. There's a campground right on the lake at Whitefish Lake State Park.
Otherwise, if you're ready for a splurge, I highly recommend a stay at The Lodge at Whitefish Lake. You can enjoy excellent meals and views from the rooms, pool, and hot tub.
14. Take a Historical Walking Tour of Whitefish
For things to see in Whitefish, you might be ready for a full history lesson. You can pick up a brochure at the Whitefish Visitor Center and take a self-guided walking tour, but I recommend doing a guided walking tour.
You can inquire about daily options at the Visitor Center, Stumptown Historical Society, or Whitefish Train depot.
15. Take a Drive to Flathead Lake
Last on the list of things to do near Whitefish is to take a drive to Flathead Lake. It's about a 30-minute drive from Whitefish to the northwest, and it's absolutely worth it.
This is the largest natural freshwater lake west of the Mississippi River in the contiguous United States.
Flathead Lake is 27 miles long and 15 miles wide, with over 190 square miles of water. You can simply enjoy the view, or go boating, fishing, swimming, and picnicking along the lake. If it's the end of the summer season, also keep your eyes peeled for local flathead cherries being sold.
Big Arm State Park is a popular destination along the western shore for Montana visitors to enjoy all that Flathead lake has to offer. Bring your bathing suit and be ready for a great day out.
FAQs About What to Do in Whitefish, MT
Here are some answers to commonly asked questions about visiting Whitefish. If you want some quick information about places to visit in Whitefish, then read on.
What is Whitefish MT known for?
Some of the things that Whitefish is known for include its outdoor recreation, its top-rated skiing, and its beautiful downtown area. Plus, it's a popular jumping-off point for all that Glacier National Park has to offer.
Is Whitefish Montana worth visiting?
Yes, absolutely. There are so many fun and beautiful places to visit in Whitefish. Not only is the iconic Glacier National Park nearby, but Whitefish also offers plenty of fun mountain activities such as skiing, hiking, playing at the local lake, and wandering around historic downtown.
How far is Glacier Park from Whitefish?
Glacier National Park is about 30 minutes (26 miles) from Whitefish. Glacier National Park is a popular day trip destination for visitors to the area.
Why is Whitefish Montana so popular?
Whitefish is popular for a number of reasons. It's a ski town, has a beautiful downtown area, and offers easy access to Glacier National Park. In addition, there are plenty of things to do in Whitefish all year round. For a fun mountain town, it definitely fits the bill.
Where to stay in Whitefish?
There are a few different options for places to stay in Whitefish. Favorites include staying downtown or at the lake in a hotel lodge. In the summer, you also have a lot of camping options nearby. In the summer, options fill up quickly so try to make a reservation as early as possible.
Now You Know What to Do in Whitefish, MT
If you're wondering what to do in Whitefish for vacation or an extended stay, you now have some great options to choose from. This list of top things to do in Whitefish has something to fit everyone's interests.
Whether you're looking for an outdoor adventure, art classes, a history lesson, or a more relaxed vacation, Whitefish is the perfect mountain destination for a fun Montana experience in all seasons.
Planning to visit other areas in Montana?
Like This Article? Pin It!