Eating in Bangkok can be as cheap as you can imagine, or as upscale as you want.  Around Khao San Road, there are many pubs, bars and streetside vendors.  Heading to the downtown area of the City, you'll find more expensive restaurants.  For us, we love eating at the small eateries with great prices and local cuisine.
Just across the street from the Sawasdee Smile Inn, are 3 small outdoor eateries each serving delicious Thai food, as well as sandwiches & fruit shakes.  Food is cheap, 25THB for a vegetable pad thai, 40THB for a shrimp pad thai.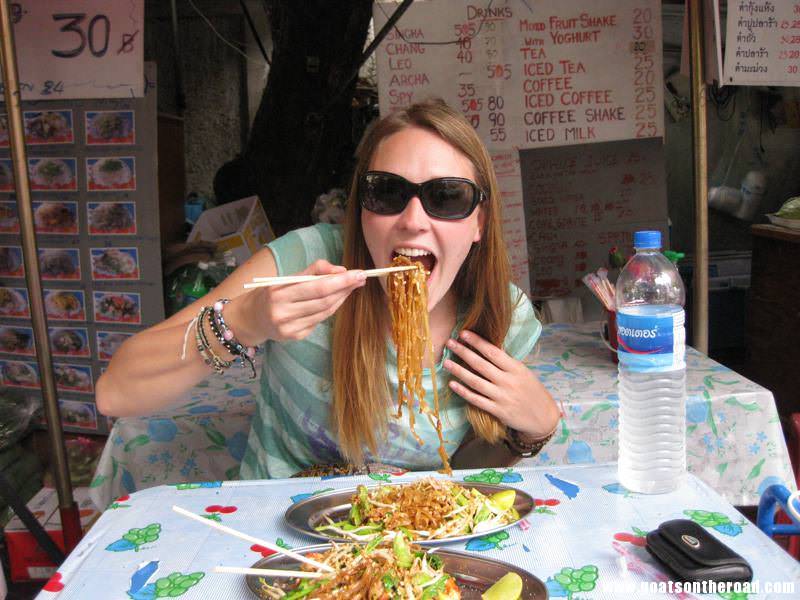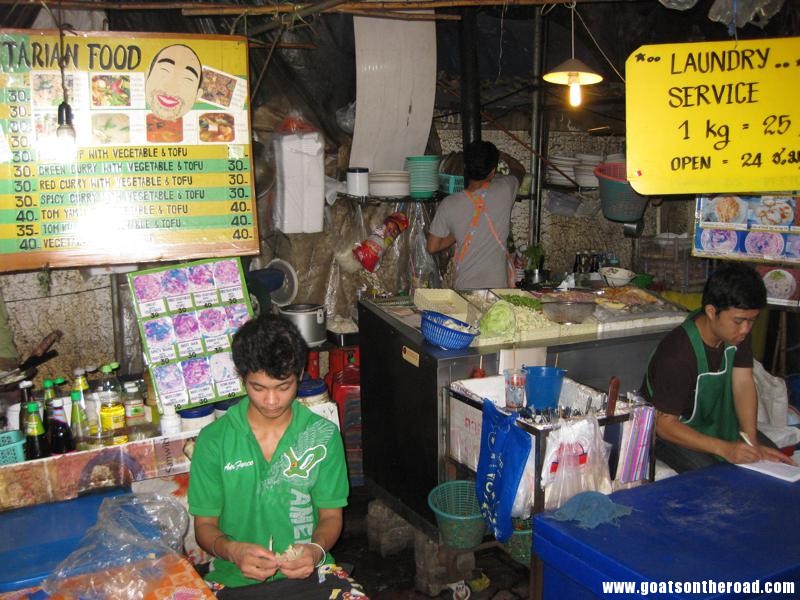 Street food on Khao San Road is very good; pizzas, shawarmas, corn on the cob, spring rolls, pad thai, pancakes and fruit are sold everywhere.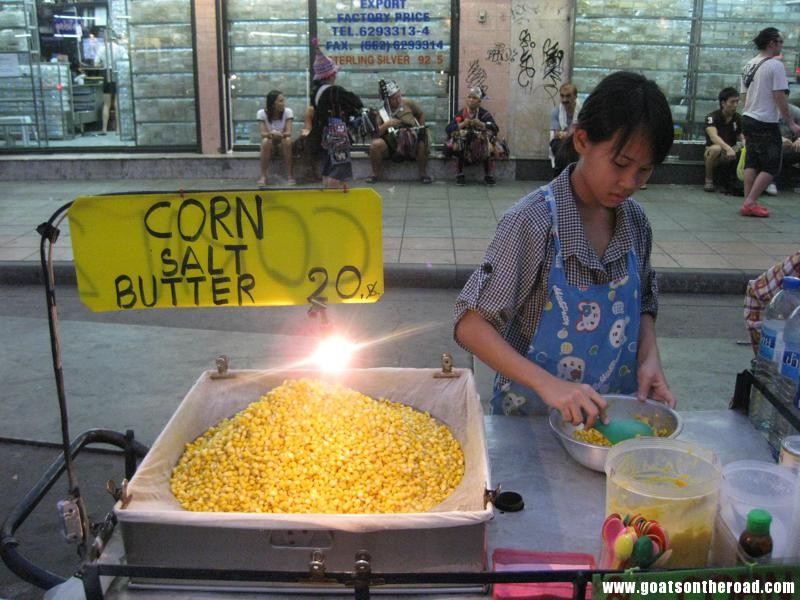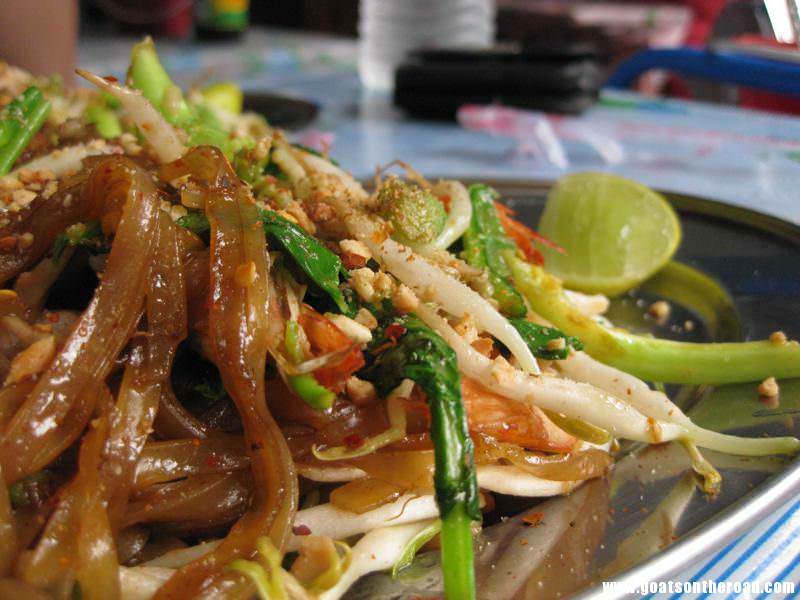 All of the restaurants around Khao San area have very similar menus.  Just pick one that looks busy and is in your price range, and enjoy!