This article was written by James Patrick Murray. Read more about James in the author's bio at the bottom of this post!
In the Goat's Blogging Guide for Beginners they covered everything that you need to know about how to set up your own blog, from securing web space from a web host such as BlueHost, or 1&1, to designing the blog itself.
Being able to monetize your blog is a little more complicated than the set-up process and it will take a certain amount of time and attention. That being said, it is never too early to begin thinking about developing your monetization strategy.
If you want to travel more often and you love writing about your experiences, there's no better job in the world than travel blogging. It's a well-known fact that people who travel are generally happier, so why not make a living out of it?!
Wondering how to start a travel blog? Check out our post here. Click here to start your blog today 🙂
Let's Start at the Very Beginning
First and foremost, you need to build a readership. If you do not have enough traffic coming to your blog, you will not be able to monetize it.
First, generate meaningful, relevant content that people will want to read, like, and share. Having a unique take is always important too. Sites like yTravelBlog.com have filled a gap in the travel blogging market, by focusing exclusively on family travel.
It's important that you stay socially active by posting blog updates on social media platforms and maintain an active posting schedule on your blog itself.
Encourage readers to follow the blog by incorporating a Lightbox opt-in feature that gets readers to sign up to an email list so that you can notify them as soon as a new post is up, maintaining a consistent amount of return traffic.
It also helps to network with other bloggers in your field and guest post on each other's blogs, which not only supplies you with more relevant content, but also expands your readership reach.
Top Monetization Options
Once you have established your blog and have a significant following, it is time to commence monetization.
The information that you have to offer people – from tips on discounted airfare to tips on backpacking – becomes profitable and so too does the physical real-estate of your blog. Below is a brief summary of the various ways for you to make money with your blog:
1. Product Reviews/Paid Posts
Depending on your blogging niche, agreeing to post product reviews can bring in a nice little income, not to mention free products.
This is especially lucrative for fashion bloggers; however, travel bloggers have a significant advantage for reviewing products too, from sunscreen to backpacks, and everything in between.
Maybe you won't be reviewing a 5 star hotel in Maui yet, but it's a start. What is important though is to maintain the integrity that originally gained your readership. Only review products that have an affinity with your blog's subject matter and style. If you sell out and lose face, you will also lose your readership.
2. Sell Ad Space
Having banner ads or Google AdSense implemented on your blog just makes sense, since you don't have to do anything other than allow the program access to your site. Of course this is usually a smaller amount of income, but it is still a good way to monetize, and as your traffic grows, the more clicks these ads get and the more money you get.
3. Affiliate Marketing
Successful affiliate marketing depends on your ability to sell someone else's product. It can often come in the form of a mention in an article (not like a product review).
Ultimately you need to be careful with this, because padding posts with unrelated affiliate links will not only aggravate readers but may also confuse Google, leading to a drop on the SERPs. Be smart when picking affiliates and always keep your content rich and relevant.
4. Sell Products and Services of Your Own
On the other hand, instead of selling other people's products, you could be selling your own. This can come in the form of selling your blogging skills as a service (freelancing), eBooks, mentoring/coaching, online courses and consulting.
Of course this is just the tip of the iceberg; there are new and creative monetization methods popping up every day. Remember that none of this will happen quickly overnight, so be prepared to be in it for the long-haul.
Like it? Pin it! 🙂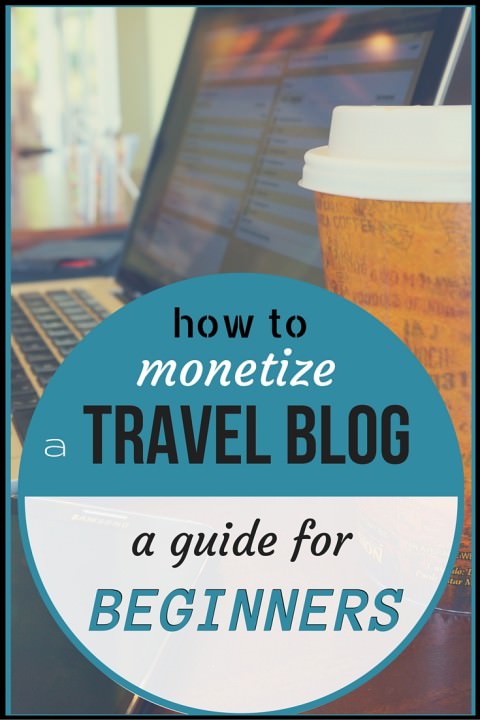 Author's Bio:
James Patrick Murray is an Irish American studying Literature in Berlin and backpacking through Europe whilst he writes his thesis.
Disclaimer:Goats On The Road is an Amazon Associate and also an affiliate for some other retailers. This means we earn commissions if you click links on our blog and purchase from those retailers.