Last year, we were completely exhausted from almost a decade of moving around the world from place to place. Once we both came to the difficult realization that it was time for a base and that being "nomadic" wasn't for us anymore, we basically just stayed put for almost an entire year!
It was as if the years of hard travel and running an online business while on the road caught up with us. We basically had no desire to pack our bags and go on a trip — which is unheard of.
That was 2018. Fast forward to this year and we're much more eager to get back on the road — we just needed a little bit of R&R and some downtime, we're not in our 20's anymore!
Earlier this year, we spent 2.5 months in Ecuador and Peru, two weeks in Nova Scotia and enjoyed a few staycations here in Grenada.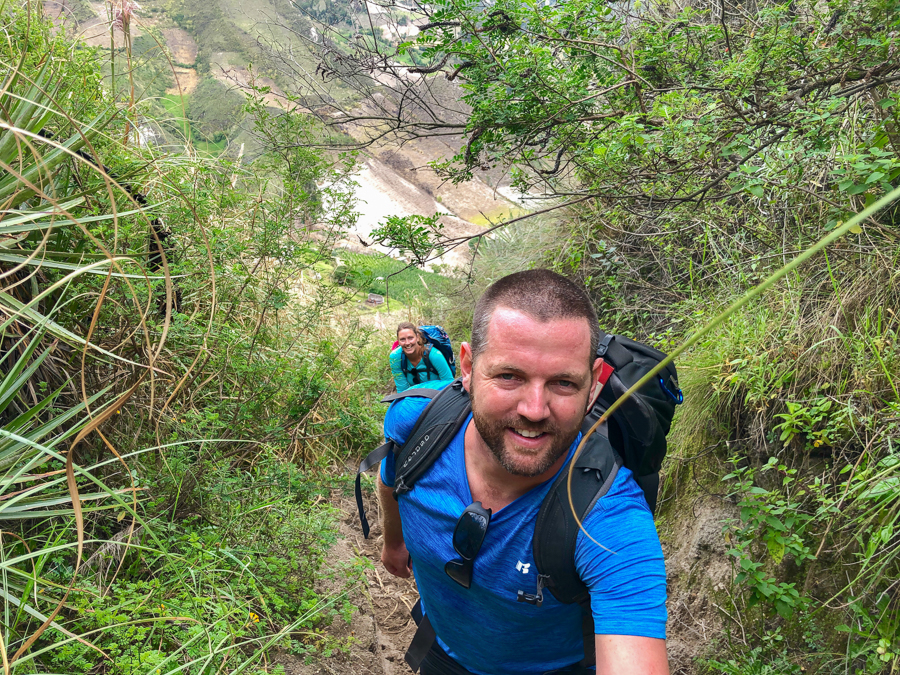 After being back from Nova Scotia for almost 8 weeks now, we're feeling ready to take off again — the travel itch is full-on this year.
⚠︎ Big Travel Announcement:
We're travelling to Indonesia, the Philippines, and Japan!
While these won't be new countries for us, we're visiting islands and towns that we haven't explored yet. It'll be a mix of work and pleasure and we're looking forward to sharing our beach, food, diving and cultural findings with you!
We went live on Facebook announcing this trip. Check it out here (or continue reading below):

Why Asia?
This part of the world is one of our favourites and we find ourselves returning here again and again — either to travel or to put down some temporary roots.
The interesting cultures, the tasty cuisine, and the overall beauty have stolen our hearts over the years. Most of our travels have been spent in Asia (including Central, East, South, West, and Southeast) and in fact, we have just one country left before we've seen all of Southeast Asia (Timor-Leste/East Timor).
There's just something special about this part of the world that keeps us coming back.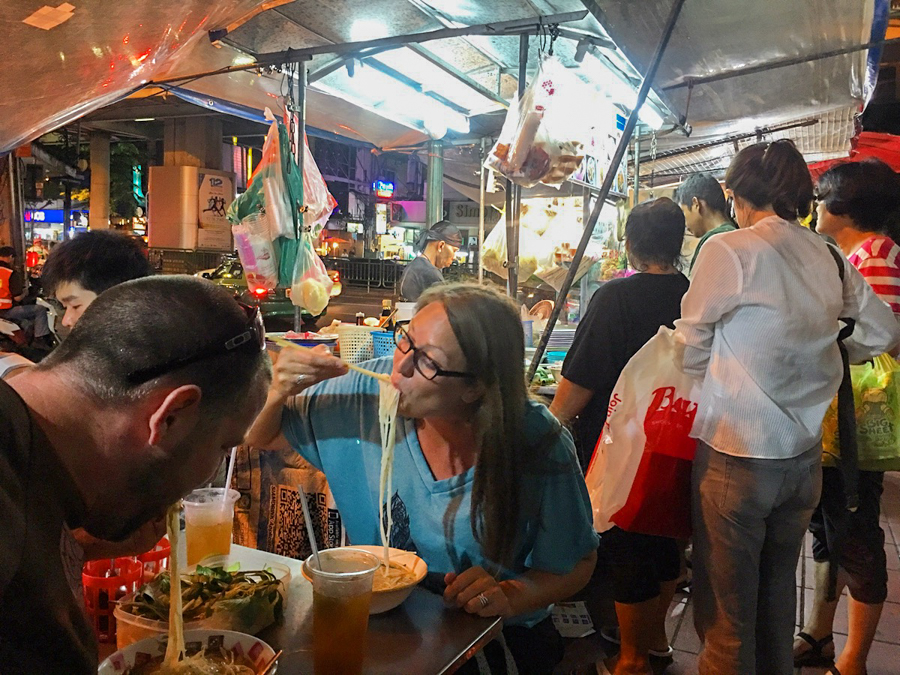 This time around, we're heading to the Philippines to attend our friend's wedding. He's American, she's Filipina and we can't wait to experience a traditional ceremony and celebration!
Plus, other friends of ours will be there as well — this is going to be a fun reunion. We've rented a villa right on the beach and will be exploring the island, partaking in wedding shenanigans, and enjoying the company of our friends.
When we were discussing the wedding itinerary and details, we simultaneously received an offer from Lotus Hotels to visit Indonesia and experience their stunning accommodations, which are all PADI 5* dive resorts.
The timing couldn't have been more perfect and we decided to incorporate Indonesia into our Philippines travels.
A couple of weeks after accepting the offer in Indonesia, we were approached by a PR company in Japan who represents numerous tourism boards there.
She invited us to experience lesser-travelled parts of Japan and share our findings with our audience.
The company wanted us to visit in October/November, which lined up perfectly — everything seemed to fall into place. And, when that happens, we go with it.
We feel so humbled and grateful to be at a level where brands and tourism boards recognize our value and want to work with us. We started blogging for family and friends back in 2011, and since making the conscious decision that we were going to turn travel blogging into our full-time career, it has blossomed into something far bigger than we ever imagined.
And that's all thanks to you and your support!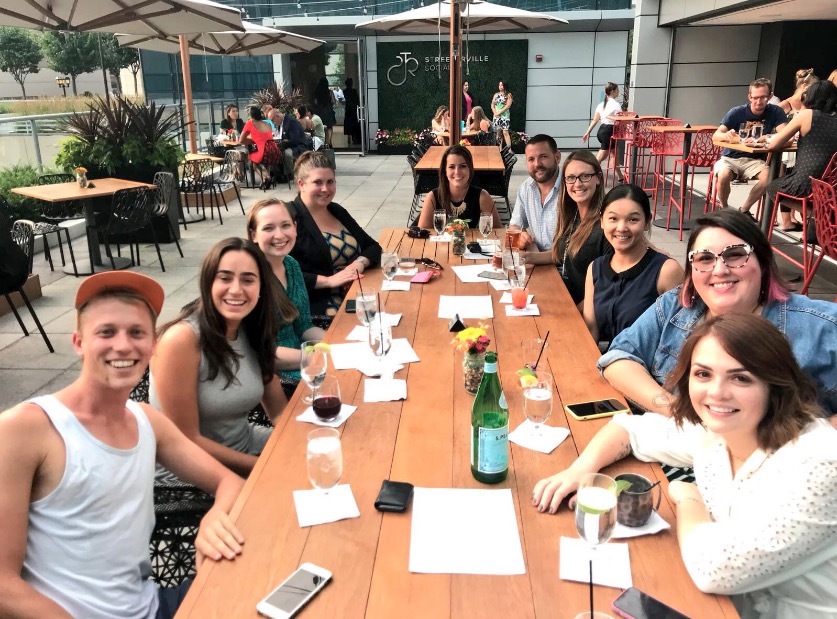 While press trips aren't our main income stream or blogging model, when we're invited on campaigns that suit our ethos and travel style, we happily accept them.
This is a fun way to travel, as we're either doing something completely unique (like plotting hiking routes in Kyrgyzstan), road tripping around and exploring on our own (like in Argentina and Nova Scotia), or scuba diving in remote locations (as Nick did with the Indonesian tourism board).
Since we take time to vet the offers and consider whether or not they fit with our interests and brand, we've had nothing but positive experiences in the past and I'm sure it'll be the same for our trip with Lotus Hotels and Japan tourism.
First up, Indonesia
In 2009, we backpacked around Indonesia for 2 months, while travelling to the islands of Bali, Gili Trawangan, Lombok, Sumbawa, Java, Flores, Rinca, and Sumatra.
We slept on mattresses on the floor, endured some seriously dodgy accommodations, and actually bargained one particular room down from $3 to $2.50 / night! We took whichever transportation was the cheapest (we even rode on top of a bus), we typically ate street food, and we didn't care about comforts — we just wanted to stay on the road for as long as possible.
The travel bug and the sense of freedom were overwhelming.
We were on an extreme budget that year abroad. In fact, we travelled Indonesia for around $35 CAD/day, for both of us.
Our encounters with the people, the natural surroundings, the unique culture, the experiences we had, and the overall adventure of travelling around this part of the world made Indonesia top our list of favourite countries during that year in Asia.
We loved it so much that in 2017 we decided to return to Indonesia to live in Canggu Bali for 3 months.
Here we are, 10 years since our first trip as budget backpackers, revisiting Indonesia in a completely different way — a way that reflects our current lifestyle and 35-year-old selves. It's very surreal to think back on how far we've come and how we've evolved since 2009.
While we're happy we backpacked when we did, our tight budget at the time definitely limited some of the things we wanted to experience, which included scuba diving. This time around, Nick will get his diving fix!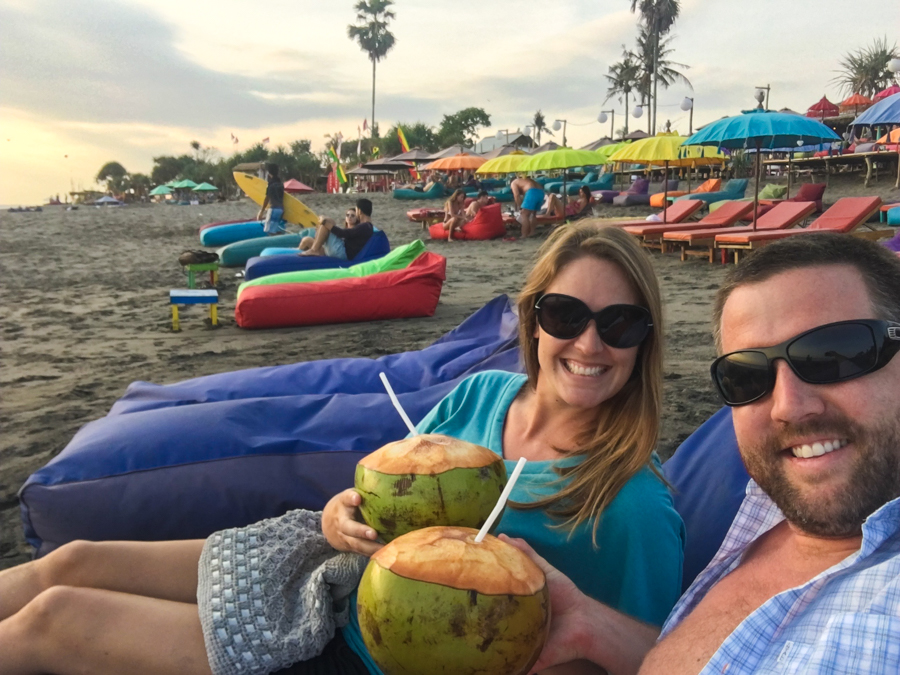 Our Upcoming Route in Indonesia
Grenada -> New York -> Taiwan -> Bali -> North Sulawesi -> Raja Ampat -> Bali -> Gili Trawangan -> Bali
After a long, 25-hour travel journey we'll arrive in Bali — jetlagged I'm sure but ready for the adventure. We've booked a nice villa on Airbnb in the beach town of Sanur. Even though we've spent lots of time in Bali we've never been here, but from what I've heard, Sanur has been dubbed as "snore" because it's quieter than most of South Bali — which is fine by me!
After 3 nights spent chilling out, exploring by scooter and stretching our legs after the long flight, we'll fly to North Sulawesi to the small island of Gangga. This area is known for having spectacular scuba diving and snorkelling opportunities. We've never been to Sulawesi and are excited to see what Gangga Island and the surrounding Bunaken National Marine Park have to offer.
From North Sulawesi, we move on to our next island paradise, Raja Ampat. This once-secret group of 1500 islands is becoming more popular but is still considered off-track due to the effort it takes to get here. Nothing this good comes easy!
Idyllic islands, palm-fringed shorelines, crystal clear water, and some of the best diving anywhere in the world can all be found in Raja Ampat. The underwater world is teeming with life, which Nick knows first hand because he went on a diving trip here in 2017 during our stay in Canggu. I was so envious of that trip, and now I get a chance to see it with my own eyes.
We'll be staying at the Papua Paradise Eco Resort for 5 nights in overwater bungalows. This type of accommodation has been a dream of ours for many years, and it's finally coming true. Watching marine life swim by, and snorkelling right offshore will be pretty incredible.
From the far east of Indonesia, we're returning to Bali to visit another town that we've yet to see, Candidasa. A trip to a nearby village, scuba diving and relaxing by the pool are all on the agenda here. After what I'm sure will be a great 3 nights in Candidasa, we're taking a boat over to nearby Gili Trawangan.
During 2009, we spent about a week on Gili T and really enjoyed the slow pace of the island. I remember renting bicycles with a plan to ride around the circumference of the island, only to find out that just 1/4 of it was paved, and the rest was sand!
It'll be interesting to see how Gili Trawangan has changed over the past 10 years. The plan here is to do some scuba diving and snorkelling (of course), indulge in some relaxing spa treatments and explore the island.
In total, we'll be travelling around Indonesia for 20 days and can't wait!
A Wedding in the Philippines
During our 10 years of travel, we've attended numerous weddings abroad. Most of those weddings were for people we didn't actually know! When we found out our good friend was getting married, we figured it would be held in the Philippines (where he lives), and knew we had to make an effort to get there — especially considering Nick was named best man!
We're flying into the town of Dumaguete and taking a boat over to the island of Siquijor, which is where the festivities will take place.
The last time we were in the Philippines was back in 2012 when we travelled around the islands of Luzon and Palawan. There are over 7,000 islands in the archipelago and, not surprisingly, we haven't explored Siquijor in the past.
Known for its interesting witchcraft healers, awesome scuba diving, pristine beaches, and gorgeous waterfalls, we're very much looking forward to experiencing this island — through the eyes of a local.
A Quick Trip to Japan
In 2018, we decided to fly from Bali to Tokyo and celebrate Nick's birthday in Japan. He's a sushi fiend. Landing in Tokyo and having sushi that day for lunch was probably the best birthday he could've dreamed of!
We spent around two weeks travelling to Tokyo, Kyoto, Takayama, and some surrounding villages. I think you could spend years in Japan and continuously learn about the history and culture of this unique destination.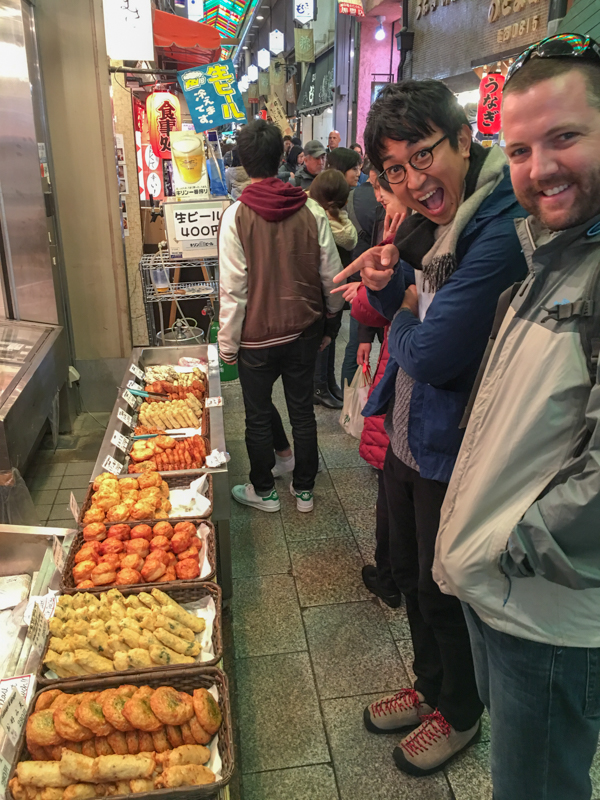 This diverse country has a little something for everyone — mountains, beaches, history, lakes, cities, food, and culture. There are just so many things to do in Japan.
This time around, we're starting off in Tokyo (sushi!) and heading to the northeast region of the country, Tohoku — which is known as being a hidden traveller's gem. This part of Japan is filled with hot springs, mountains, villages, crater lakes, and of course, regional food specialities.
From the north, we're heading south to the Okayama area to explore castles, museums, gardens and shrines, before making our way back to Tokyo where we'll complete our journey by soaking in an onsen (public bath).
This whirlwind trip will give us a taste of some parts of Japan we've never been, and from what I've seen and heard, I'm pretty sure we're going to want to return.
Returning Home
This trip is all about the islands, and after hopping around 7+ islands in Asia for 2 months, I think we'll be ready to return to our home base (which is also an island!).
Having a base to return to really makes our travels a lot easier. These days, we don't have to pack up literally everything we own and bring it with us. Plus, having a home allows us to actually accumulate a few possessions and to get some work done.
Once we return home it'll be all about catching up with work, visiting with friends, enjoying some downtime and getting ready for our next adventure…which is happening around mid-January!
Have you been to any of the destinations I mentioned in this article? If so, please give us your must-sees, eats and dos in the comments below!
Like This Article? Pin it!