When it comes to planning your holiday, it is easy to dream about lying on a beach soaking up the sun. But this is not the only way to relax and there are plenty of other activities out there that will recharge and refresh you.  Here are five alternative holidays to try next time you plan a trip.
1. Surfing in Morocco
Morocco is a great place for a winter holiday and surfing is at its best between September and April.  Surfers have been riding the waves here since the 1950's and a there are plenty of areas to surf for both experts and people with no experience.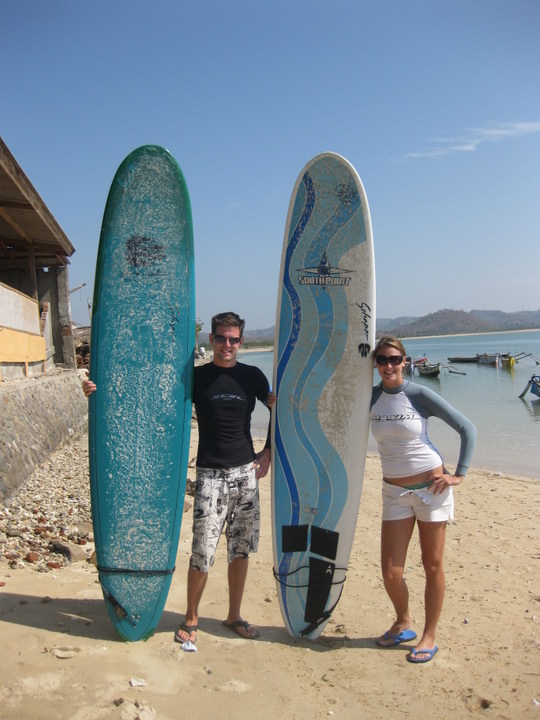 Taghazout is a great destination for beginners and it has fantastic rentals, experienced instructors, and great waves. Mirleft has five fabulous beaches for surfing and there are also plenty of accommodations near the beach as well as schools and rentals.  You can also take part in a yoga surfing combination so you can learn how to relax on and off the board.
2. Cruise in Australia
The winter months of December through February are actually summertime down under so Australia is a great place to escape the winter blues.  You can go on a cruise that combines excursions to the cities like Sidney, Brisbane, Melbourne, or Cairns along with visits to natural treasures like the Great Barrier Reef, rainforests, or visits to the desert.  
You can also use Australia as a starting part and head to New Zealand, Tahiti or Fiji or cruise through parts of Asia like Hong Kong or Indonesia.    
3. Hiking in Nepal
Be sure to wear the right clothing if you plan on going hiking in Nepal this winter.  The weather is usually cold and dry and the temperature drops below 0 at night but can go up to 20 degrees during the day.  There are usually less hikers this time of year and it is a fantastic time to experience the stunning beauty of the soaring mountains.  
4. Cycling Holiday in Europe
Dust off your cycling clothes and consider going for a cycling holiday in Europe.  There are plenty areas like the South of France that have mild weather, breathtaking scenery, and you can get rid of the extra pounds you gained over the holidays.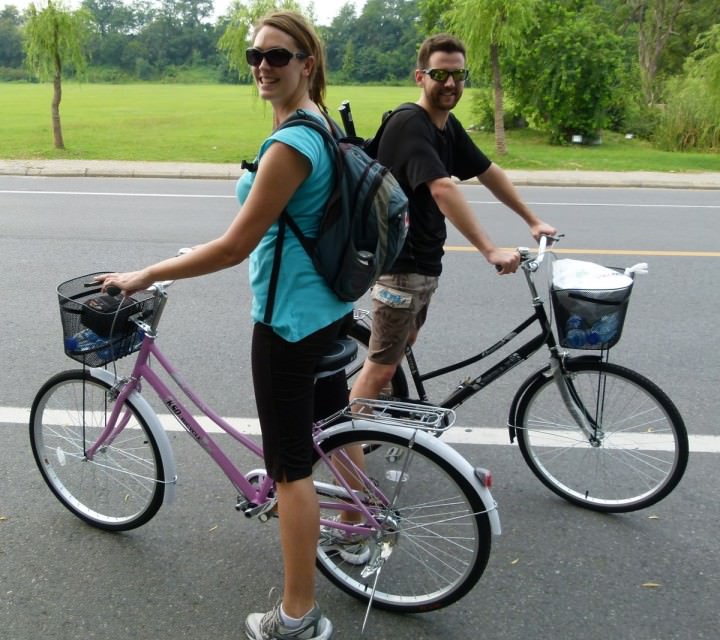 Andalucía, Spain is also a great place to go and the mild weather as well as the abundance of beaches is sure to leave you rested and stress free.  Portugal and Italy also offer great weather for cycling in the winter months.  Adventure Worldwide provides cycling holidays as well as other adventure holidays in Europe.
5. Visit Iceland
The snow-covered beauty of Reykjavík is a stunning sight for all visitors to the area.  Despite the shorter days there are many things for people to do.  There are many winter festivals to go to and you can try outdoor activities like snowmobiling, snowshoeing, or relax in a natural thermal pool.  At night you can experience the beauty of the Northern Lights or partake in a fabulous meal at one of the many great restaurants.    
6. Be Different in Ibiza
Ibiza may not sound like an alternative destination for travellers, but there are some great off the beaten path things to do in Ibiza.  Most people come here for the sensational clubbing and nightlife but you can do so much more on this beautiful Spanish Isle.
Consider renting a car and heading to some of the lesser known villages around the Island. Instead of harming your liver by drinking copious amounts of alcohol and partying all night, consider something few people go to Ibiza to enjoy, Yoga.
There are also some wonderful spas on the island including the Aguas de Ibiza Lifestyle & Spa in Santa Eulalia del Rio which has incredible facilities. Break the mould, do an alternative Ibiza trip and go there to healthy rather than get hammered!
In Conclusion
There are plenty of alternative trips you can do around the world. Sometimes by trying something new, you have a much richer experience. Instead of following the crowds, make your own path! I hope these 6 alternative trips will give you some ideas.
Disclaimer: Some links in this article are affiliate links, which means that if you purchase through them, we receive a small commission. This will never cost you extra and in many cases you receive a special discount. We appreciate your support!