Today's sunset comes from the lovely Yara of Heart Of A Vagabond. A budget traveller extraordinaire who shares her stories from around the world, as well as her awesome vegan & vegetarian recipes!
This was another magical sunset taken from a spot about 280 km south of Lisbon, Portugal, at the top of a cliff at a beach called "Praia da Rocha" which means rocky beach. I was traveling through the south with a group of fellow couchsurfers and enjoying the very warm winter afternoon, when the sky exploded in shades of red, yellow and orange. This is an untouched photo,which reminded me once again that some of the best things in life are still free.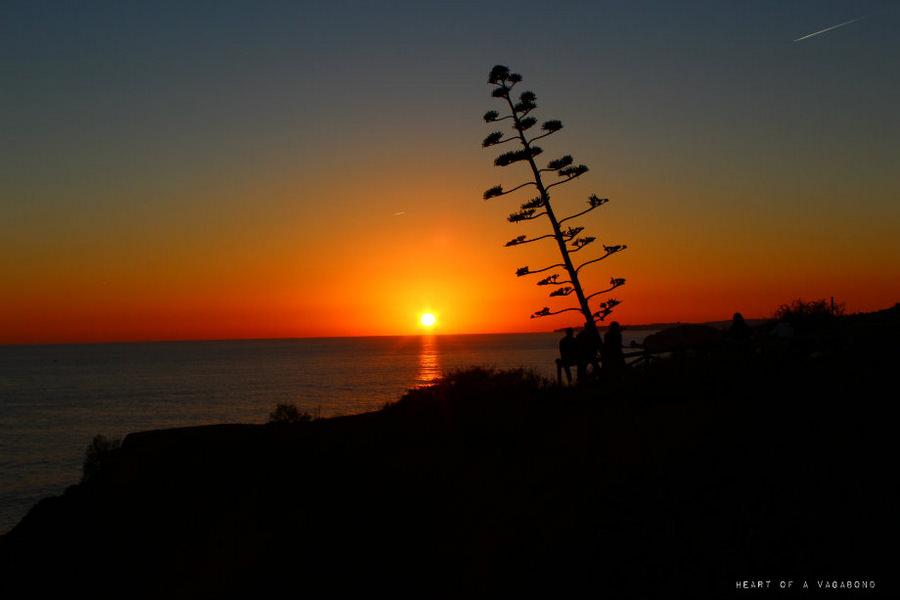 Author's Bio:
Yara exchanged the comforts of home 16 years ago, for a life on the road. She has been traveling the world mixing a love for vegetarian food, alternative living and low-impact traveling. She's currently creating her new blog, Heart of a Vagabond and planing an epic trip from Lisbon to Asia by land as a solo female traveler.