To all of you Canadians out there who are counting your RRSPs, GICs, CPPs and every other acronym that represents your late-life freedom… it may be time to think about how realistic your retirement goals are. Freedom 55 may be a thing of the past, but what if it was possible to be free at 45, 35 or 25? It all depends on what retirement means to you and what goals you set for yourself, post 9-5.
Note: The detailed information in this article is based on the Canadian Government's retirement policy only. However, the thoughts and ideas behind the article can apply to anyone, from any country! Also, no one article could possibly cover everyone's situation. There are many different factors that can effect your retirement, how you are taxed and how you are expected to file. This article is simply a guideline and a series of ideas, anyone reading this should still take further steps, such as talking to a financial advisor and international accountant.
In this article, we'll cover some ideas that might just help you bring your work-end goals a little bit closer, while shedding some light on important aspects of an early retirement. Before heading to your financial advisor and asking him / her what you have to do to retire, you should have a very good idea of where you want to live, what your lifestyle will cost, what your hobbies will be and of course… how much money you will have to spend each month.
It has been said that Canadians should save enough to receive at least 60% of their current income in order to maintain the same lifestyle in retirement. But if you live abroad, or tweak your lifestyle, you can likely live on just 25 – 30% of your current income quite comfortably. Financial advisors don't often take into consideration the lower cost of living overseas. This article assumes that you are willing to live abroad in order to save money and experience a better life… today.
Let's cover some of these thoughts in a bit more detail:
Know Where You Want To Live
As Canadians, you're most certainly looking to move to warmer climates for a few months, or maybe for the entire year. But when you decide to head south, you should have a good idea of where you're moving to and why. If you don't plan to move outside of Canada, then you can pretty much ignore this thought, but keep in mind that living expenses in Canada can be as much as four times the cost of a similar lifestyle in a foreign country.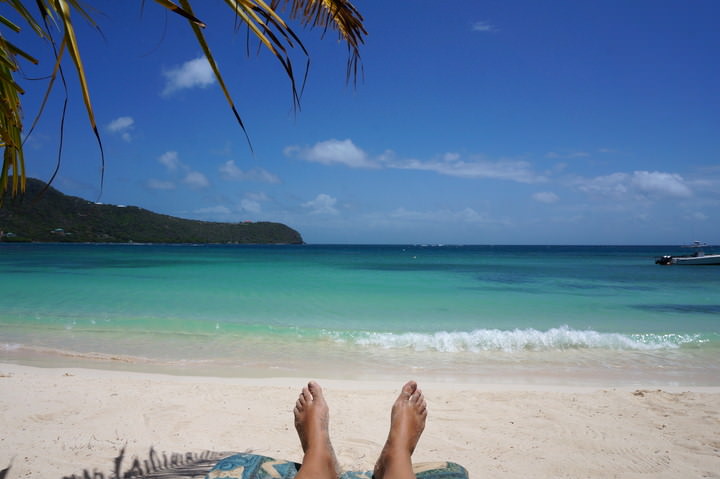 Don't think that just because you're heading to a developing country that you have to live any less comfortably than you are now either. Many towns, cities and villages around the world have large North American owned grocery chains, beautiful condo developments, Starbucks and gated communities, so if you really want to, you can have a very similar lifestyle to one in Canada at a fraction of the cost.
The question of where to live is so important that we've decided to break it down again into a few points.
What amenities do you need? When you're living abroad, you're going to want a few amenities from home. Even culture-loving, intrepid long-term travellers will want some western restaurants and grocery stores when they're living overseas. Make sure that you'll be comfortable and happy wherever you go. Luckily, there are hundreds of destinations with a high quality of life at a low-cost.
How long will you spend outside of Canada? This is especially important for those relying on Old Age Security (OAS) or Government Income Supplements (GIS) which are paid to citizens of Canada after the age of 65 (67 if your birthday is in 1958 or later). If you haven't lived in Canada for 20 years or more after your 18th birthday, the Canadian government will only pay you OAS if you live in Canada for 6 months or more every year. If you just want to be a snow bird and skip the winters, you should have no problem because you'll only be gone for half of the year. (more about OAS and GIS below)
Will you rent or buy? This is a difficult decision for many people looking to move overseas long-term and there are a lot of things to think about. Corruption, salt-water deterioration and general poor building practices can really decrease your property's value over time, making investments in foreign countries a risky business. On top of that, there are often foreign ownership taxes and regulations that may keep you from owning your property outright. In our opinion, it's almost always better to rent overseas. Keep your hard-earned money in a high-interest investment and bring in income from interest rather than potentially risky home equity. Also, factor in that many condo developments and apartments have costly management, home-owners association and STRATA fees that could be jacked up at a moment's notice. All financial signs point to renting overseas, so make sure you do a lot of research before buying anywhere. If you do rent, you'll also have the freedom to go to a new location whenever you want, without the financial weight of a mortgage payment.
There are many places in the world that have all of the amenities of home with a warm climate, security, friendly people and delicious food.
Some countries to consider living in include:
(Countries are in order from least to most expensive, but all are affordable)
Bali, Indonesia: Extremely cheap, friendly people, unique culture and lots of outdoor activities.
Guatemala: Beautiful colonial towns, temperate climate year round, safe (in some areas), lots of accommodation options, no jet lag, extremely affordable.
Thailand: Safe, great value for money, great food, smiling locals, plenty of activities above and below the sea, a wide range of accommodations for all budgets.
Mexico: Safe, comfortable, delicious food, wonderful culture, no jet lag and very affordable (outside of tourist towns like Playa del Carmen and Nuevo Vallarta).
For more ideas on affordable places to live, click here.
Find Out How Much You Will Spend Each Month
Whether you decide to live in Canada, Mexico or the UK, you're going to need to know what your budget will be for your new retired lifestyle. The absolute best way to do this is to take at least a month off of work and do a "test run" in your desired destination. Keep in mind that one month apartment or condo rentals will be much more costly than long-term 6-12 month contracts, and your living expenses will decrease as you learn more about your surroundings and where to find bargains. A month isn't a lot of time to completely figure out your budget, but it should give you a good idea of what you will spend in your dream retirement location.
You can break down your finances roughly into the following categories:
Accommodation: As mentioned earlier, you'll be paying a higher rate for a short-term rental, so look around for long-term rentals to get a better estimate of what you would spend if you were to stay longer. In many places, a 6 month contract will cut the monthly cost in half when compared to a 30 day vacation rental. Find out how much a decent home will cost you. This will be your largest expense, and while you should always ensure that you're comfortable, you should also try to find a bargain and don't just go for the most beautiful beach property you look at. Try to find the most affordable place for your proposed lifestyle.
Food: You may be surprised how much you'll save on groceries in developing countries. Fruits, vegetables, seafood and meat can be bought from local venders at a fraction of the cost that you would find the same items in Canada. Even alcohol is usually much cheaper overseas, due to the heavy taxes on liquor in Canada (example: Californian Wine: $15 in Canada, $3 in Hong Kong). Figure out what you spend on food each month and add it to your budget.
Entertainment: This will include everything from dinners out at restaurants to golf games and snorkel tours. After your one month trial run, you should have a pretty accurate estimate of how much it will cost you to have fun. If you're the kind of person that needs to go golfing every day and eat out at a fancy restaurant every night, then you may see your retirement goals slowly sliding further away from your grasp. But if you're content eating out once or twice a week and you enjoy free activities like laying on the beach, going for hikes and swimming in the sea, you'll be surprised at how little money you can spend, while still having a blast!
Transportation: This should include your flight in and out of your desired country. Flying is a large expense, but when you break it down over a 6 month – 1 year stay, it's really not that expensive. If you're flying back and forth every couple of weeks, of course that will add up, but for the most part, your flight will be a relatively small portion of your budget. Also, keep in mind that if you're staying for 6 months over the winter season, you can fly in during low-season, and return during low-season, meaning your flight costs will likely be cut in half. Your transportation budget should also include any travel expenses in-country.
If you decide to take a bus to a different city every week, keep track of how much you spend on them and add those costs to this budget at the end of the month. During your one month stay, it is unlikely that you will buy a car, but you can rent one instead to test out the costs. If you rent a car, keep track of gas prices and insurance. Price out the cost of buying a cheap vehicle and decide if it would be worth it for your long-term stay.
Once you've spent a month in your dream destination, you should be able to put the costs from the above categories into a spreadsheet (we recommend Google Docs). This will give you a visual reference of your spending habits and something to go by when you're moving onto the next point below.
Calculate Your Monthly Income After Retirement
This one is very important, but it's third on this list because we believe that dreaming of your retirement destination and budgeting your lifestyle based on your cost of living should come first, because only with that knowledge can you accurately calculate your totals and figure out if your retirement goals are feasible.
One major rule for this step is to think about how much money you will have each month, not how much money you will lose if you choose to retire early.
The Canadian Government has come up with dozens of brilliant ways to keep you working until you're 67 or older, and each decade the mirage of retirement is pushed further away from us into the horizons of our futures. Don't let these stipulations blur your vision… if you take a 60% hit on your CPP by retiring early, but it's still enough to live comfortably until your 90, don't worry about all of that extra money that you'll lose. The government wants you to worry about losing that cash so that you keep working until your 70. Then, when you do retire, they only have to pay you out for a few years before your imminent demise. It may sound morbid, but it's true. Retire when you can and don't worry about what could be or you'll never get there.
Good News Canadians!
When Canadians turn 65, they can look forward to $567 / month in Old Age Security (OAS), and if your income after retirement doesn't exceed $17,088 / year (individual income), you may also be eligible for $764 / month through an additional Government Income Supplement (GIS). That's a total of $1,331 / month, which is already enough to live comfortably in many countries. Add your home equity, CPP, RRSPs or any other savings you may have, and retirement may be a lot closer than you think.
Note: Listed above is the maximum possible amount of OAS that can be paid to an individual. The full amount is given to those who have lived in Canada for 40 years after their 18th birthday. If you've lived in Canada for less than 40 years after your 18th birthday, you may qualify for partial OAS. With partial OAS, you'll receive 1/40th of the full pension for each complete year you live in Canada after you turn 18.
Unlike CPP, you don't have to pay into OAS to receive it, but you must have lived in Canada for at least 10 years after your 18th birthday to be eligible for any payment. If you choose to live abroad year-round during your retirement, it's worth noting that you must have resided in Canada for at least 20 years after your 18th birthday. If you have resided in Canada for less than 20 years after your 18th birthday, your OAS payments will be cancelled after absences of more than 6 months from Canada.
SUMMARY OF OAS RATES AND BENEFITS
Maximum OAS, GIS and SPA Benefit Rates for October – December 2013

Maximum Monthly payment amount

Maximum annual income to receive the OAS pension and benefits

Old Age Security (OAS) Maximum benefits

$563.74

$114,815
Footnote 2 (individual income)

Guaranteed Income Supplement (GIS) amounts for individuals receiving a full Old Age Security (OAS) pension

If you are a single, widowed or divorced pensioner

$764.40

$17,088
(individual income)

If your spouse/common-law partner receives the full OAS pension

$506.86

$22,560 (combined income)

If your spouse/common-law partner does not receive an OAS pension

$764.40

$31,584 (combined income)

Spouse's Allowance (SPA) (for pensioners from age 60 to 64)

If your spouse/common-law partner receives the GIS and the full OAS pension

$1,070.60
$31,584 (combined income)

If you are a surviving spouse or common-law partner

$1,198.58
$23,016 (individual income)
The table was created using the information from Service Canada website (Jan, 3 / 2015)
Note: OAS payments are reduced for those who have a high income after retirement. If your income AFTER retirement (including pensions, RRSPs etc.) amounts to over $114,640 / year, then your OAS and GIS will be reduced to zero.
If you've lived in Canada for 20 years or more after the time you turn 18, you'll be eligible for OAS and GIS when you turn 65 (or 67 depending on your current age). That's something you can always rely on.
The Bottom Line: As a couple, Dariece and I live very comfortably in San Pancho Mexico on about $1,600 / month. We eat out at restaurants almost every day, drink plenty of wine, play the odd game of golf and live very well. A couple collecting only OAS and GIS would have more than $1,600 / month, so anyone that's 65 should consider themselves sustainable.
If you want to retire early, you only need to budget for the years leading up to your 65th birthday. Want to retire at $45? Make sure your income will sustain you for 20 years until your 65 and then the government will pay for your lifestyle after that.
OAS & CPP are very different!
Canadian Pension Plan (CPP) is that nasty deduction you see coming off of your pay cheque on payday. You must pay into CPP to receive it, whereas OAS and GIS are paid for by the government with surplus tax revenue and are given to all Canadians, regardless of their employment history.
For the generation born in the 80's or later, the dream of collecting our CPP that we've paid into for our working lifetime is becoming increasingly unlikely.
The Canadian Pension Plan (CPP) is surprisingly unstable and many experts believe that by the time that the 80's born generation reaches the age of retirement, there may be nothing left for them. A recent poll of 370 Canadian plan sponsors by RBC Dexia found that 89% of people are pessimistic about the pension system's ability to deliver in the future.
But don't worry, this only means that you don't have to waste your time and money paying into a fund that may not be there for you when you need it. Work overseas or online and put your money into investments that you can rely on.
Have a Financial Back-up Plan
Let's say that all of your calculations and forethought for retirement fall through. Something disastrous happens and you end up with a lot less money than you thought. It's a good idea to have something to fall back on, something that can make you money even when you're old and frail.
If you find that you need to earn some money after you've retired, make sure it's doing something you enjoy. Work isn't really work if you're happy doing it and you're not stressing yourself in the process. If you like golf, consider picking up a few hours in a pro shop when you retire. If you enjoy web design, call up a few clients every once in a while and make some extra money on the side. As long as you're enjoying what you're doing, you're still retired. Just make sure that you're not going to return to a physically grueling or stressful job that won't be healthy for you in your later years.
Retirement Money Savings Tip
Another great way to save money is to
house / pet sit
! It's a great way to get free accommodation around the world, plus you get to live like a local, an enjoy the company of a furry friend. Most house sitters these days are retired folks, or young, location independent workers.
Click here to find out how we saved $24,000 in accommodation costs house sitting last year.
Make Sure You're Covered For Medical
This is a huge worry for many people planning to retire and it really needn't be. If you live in another country, you may be able to apply for a residency permit. With such permits, you are often eligible for in-country health care. For example, if you obtain a residency permit in China, you can then purchase Chinese health insurance in China with good coverage for as little as $10 / month.
If you choose to live in Mexico, you can also purchase monthly health coverage at a fraction of the cost of home. Mexico's health and medical standards are comparable to that of the US & Canada.
For more about Health Care Plans in Mexico, Click Here.
Travel and Expat Insurance can be very pricey and if you can avoid paying for them, you'll save a lot of money. It's also worth keeping in mind that doctors visits, surgery and dental appointments often cost much less in developing nations. You may even be able to pay out-of-pocket for your medical expenses, but we recommend always having coverage in case something serious happens.
Provincial Health Care is Valuable & You'll Lose it After 183 Days Outside Of Canada
For most provinces in Canada (aside from Ontario and Newfoundland) you must live in Canada for approximately 183 days in a year to continue your provincial health care coverage (medicare). After 183 days, you will have to return to Canada for at least 3 months to "reinstate" your medicare coverage.
Note: Health insurance regulations vary by country, and they even vary by province inside of Canada. If you are looking to rely on your national health care while living overseas, you should always contact your relevant government services to ensure that you are covered.
Decide if Retirement is Something You Want NOW!
Do you really want to retire now? Are you ready to quit working and fill your days with excitement, relaxation and exploration? Or do you love your job? Will you miss it when you leave? If you're not ready to retire, then don't. If you wake up every morning excited to go to work, then you've already achieved everything that you'll gain from retirement. But if you're stressed out, tired and your work/life balance is out of whack, it may be time to consider a change… no matter how old you are.
Retirement doesn't have to mean you're 65 and collecting pension. It just means that you're doing what you want all day, every day and living where you want to.
With the wonder of the internet and a huge range of jobs that you can pick up overseas, there's no reason why you can't move into retirement, or a retirement-like lifestyle, right now. But you need to be sure that it is what you want in life.
Those who have worked for 40 or 50 years often worry about retirement because it is such a huge step. What will you do with all of your time? How will you feel without the status of your occupation? How will you keep healthy and active without working each day?
This is why it's a great idea to do a 1 month test run. Get an idea of what it's like to fill your time with leisure and outdoor activities and decide if it's right for you. If you go away for a month and feel refreshed, renewed and reborn… maybe you're ready for retirement. You may be surprised at how easy it is to fill your days with fun, and how quickly you forget about your fears of boredom. Humans are meant to be free, so moving from work to retirement is often a natural transition.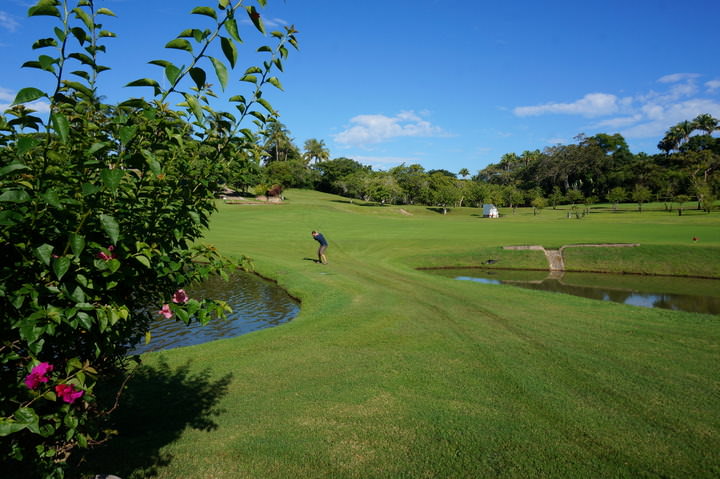 No Fear, No Delays & No Regrets…
If you're ready for retirement, or a shift into a freer lifestyle, then the time is now. If you keep putting it off, it will never happen. Start taking actionable steps towards your ultimate lifestyle now. Whether you're 35 or 65, if you want to retire, you can make choices in your life to move closer to those goals. Try the 30 day trial retirement and get an idea if it's right for you. Work out your finances and think of ways to make money overseas or online if you need to.
Canadians can breathe easy knowing that once we turn 65, the government will pay us enough money to sustain comfortable lives in beautiful paradises like Mexico, Indonesia, Thailand or Guatemala.
You may be asking yourself how a young (ish) travel writer can write in-depth about retirement. At 30 years old, I can honestly say that I feel retired. I've constructed a lifestyle that is financially sustainable long-term and even if I was 65 and collecting pensions, I'd be doing exactly what I'm doing right now. I'm very happy to say that through Goats On The Road, I've been able to help many people retire to a freer life and through this experience I've realized one thing… it's always easier than you think. If you're mentally ready, then you're ready. Just go for it! Don't worry about what you'll lose by retiring early.
There's always more money to be made, it's only your time on this planet that is limited.
We'd love to hear your thoughts on this subject, share with us below!
Like it? Pin it! 🙂
Disclaimer: Some links in this article are affiliate links, which means that if you purchase through them, we receive a small commission. This will never cost you extra and in many cases you receive a special discount. We appreciate your support!