It's that time of year again. The time when we all try to set up goals and aspirations for the new year. Three common New Year's resolutions for 2017 are: "I want to travel more", "I want to earn more money" and "I want to work less".
These are great resolutions to plan for, but what if I told you that starting a travel blog could tick all three of these boxes?
In this article I'm going to break down these three common New Year's resolutions and explain how a travel blog can make them happen. I'll show you exactly how a travel blog can help you travel, how it can earn you money and how you can work half the hours you are now. Let's get started!
I Want To Earn More Money
Top New Year's resolutions are almost always money-related. Everyone wants to make a bit more cash and pay down some of their debt.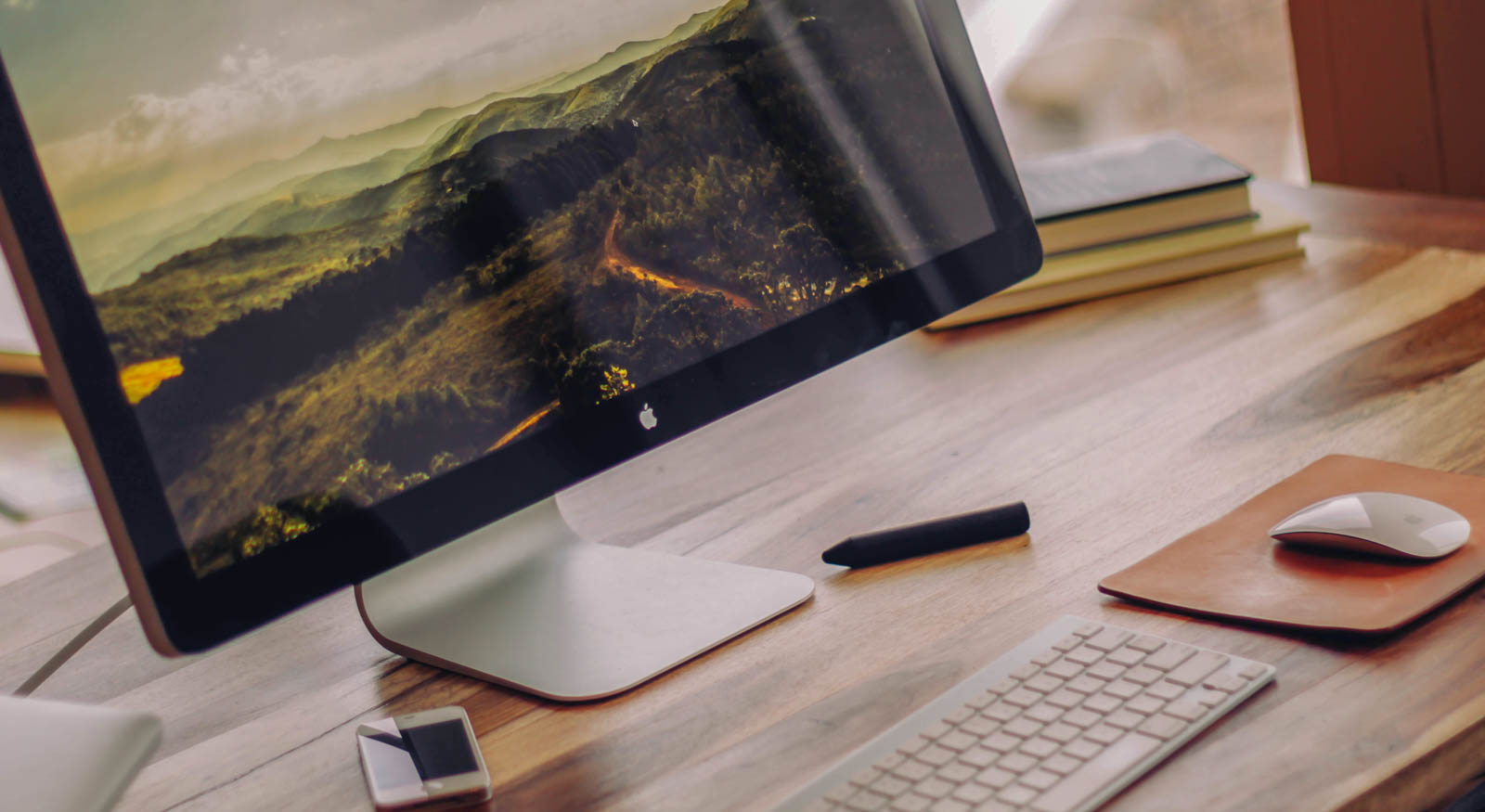 Learn how to start a travel blog, it's one of the best ways to earn a side income. We've talked about this many times on our blog before and many of our readers are shocked to find out how much a travel blog can earn.
We started this blog on February 17, 2012 and it took us over a year to start earning money from it. For the first 15 months we were making $0 / month, but to be honest, we didn't really spend any time on the blog for the first 5 months.
It wasn't until July of 2012 when we really started spending a few hours per day on the blog. By June of the following year, we were making around $1,200 / month from it. By June of 2014 we were making $1,700 and from that point on, the blog's earnings more than doubled every single year.
We don't disclose our income on this site to brag. We tell you about it because we believe it's a good way to show you that blogging really can be a reliable source of income. Too many people still believe that blogging is just a hobby.
When we started this blog, we did so because we read one article online from another blogger who said he was earning $3,000 / month from his travel blog. We couldn't believe it! We could make money from a travel blog?! Within a month we had started our own blog and it was the best decision we have ever made.
It took us a long time to start earning money, but like I said, we basically left the blog untouched for the first 5 months and we didn't have an epic blogging resource like the Goats on the Road Pro-Blogging eBook to help us earn money sooner 😉
The important thing to note is that when we first started this blog, we didn't even know what WordPress was and we had never written a post or even uploaded an image to a proper website. We were total rookies. Every single thing we learned, we learned from Google searches, YouTube tutorials and comments on blogging forums.
If we did it, so can you.
There is so much information online that you can really learn everything you need about blogging for free.
Start a Travel Blog Today!
---
Did you know that you can earn $10K / month or more from a travel blog? Why not start one today in just 10 minutes? With Goats On The Road, you'll receive a 63% discount off the cost of web hosting with Bluehost, plus we'll send you our $20 Pro-Blogging eBook totally FREE.
You don't have to start a travel blog either, you can earn money from any type of blog! There are plenty of people online earning a good living from mommy blogs, construction blogs, tech blogs, video game blogs, fashion blogs, food blogs and even blogs about blogging. Our step-by-step guide applies to all genres of blogs.
We know of dozens of people who are earning 6 figures / year or more from their blogs, and hundreds more are making enough to support their travels and put some money in the bank.
The main questions people ask us when they read about how much bloggers earn are: "How is that possible?" and "How exactly do blogs earn money?"
See Also: All About Monetizing Travel Blogs
I've written on this topic extensively before, so if you're interested in diving deeper, you can click the link above. In that post I write about all of the different ways that blogs make money, but in this post I'd just like to list my very favourite way, affiliate marketing.
This is the best way that you can earn some extra income in 2017 without working too hard. You simply join an affiliate site like Affiliate Window or CJ and apply for some affiliate programs.
Popular ones include travel insurance, hotel booking sites, tour companies and airlines. Once you've joined the programs, the companies that you partner with will give you a special trackable link. You then write a few articles on your blog about why you like the service, add that link to it and when your readers book from your webpage, the company will track it and pay you a commission.
Your readers don't have to pay an extra cent and you'll get paid for your referral. It is a win-win for everyone! This is called affiliate marketing and in my opinion, it is by far the best way to earn money in the new year.
The great part about this earning method is that once your affiliate marketing posts are set up on your blog, you can earn money in your sleep. It's 100% passive.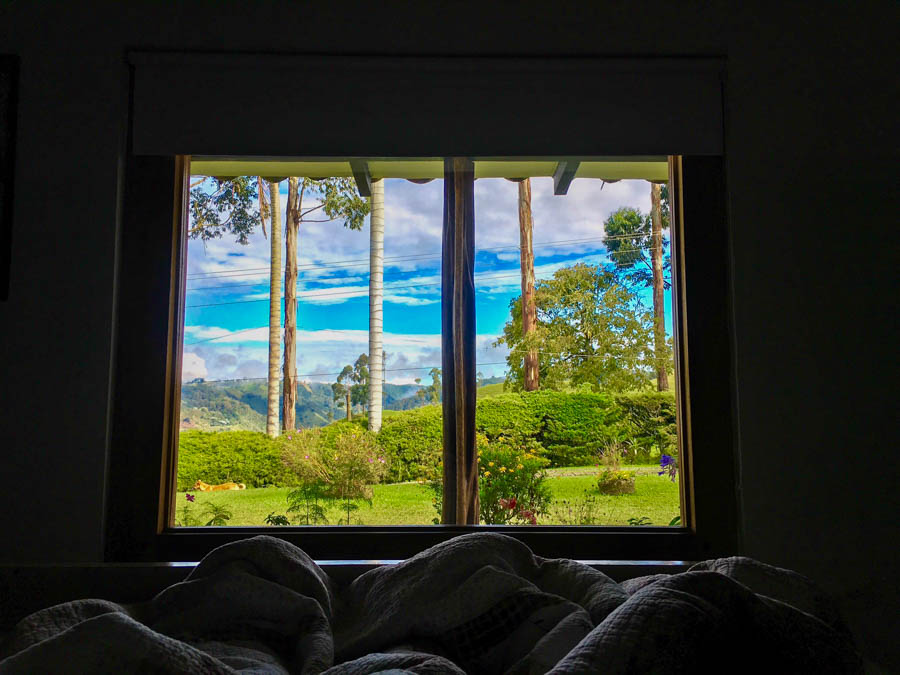 If that doesn't inspire you to start a blog in 2017, I don't know what will!
For those of you interested in affiliate marketing and direct advertising on blogs, we cover it in-depth in our free eBook which you'll get when you start a blog using our guide. We also cover all of the basics of starting your blog, designing the website and even adding photos and pictures so that you can publish your first post. Not sure what to call your website? See this list of the best blog name ideas.
If you want to earn more money in 2017, then you should consider starting a travel blog. It was the best decision we ever made in our lives and we hope that this post will help to show you that anyone can do it and that it's a real job!
The best part about our blog and online business is that we earn a better living than we did in Canada, and we never work more than 15 hours per week. Which brings me to my next new year's resolution…
I Want to Work Less
I remember all too well the grind of the 9 – 5 work life. In fact, when I was working in Canada I was averaging 65 hours / week at the plastic packaging plant I worked at in Calgary. The money was good, but I was working myself to the point of exhaustion. My New Year's resolution was always to work less.
Some months I would work 12 hours / day every day for 20 days straight. It was insane. I was doing everything I could to save money for travel, but in the process, I was hurting my body and my quality of life.
Dariece didn't work quite as many hours as me, but she too felt exhausted. She would wake up every morning at 7:00, get ready, spend 45 minutes walking to the office, work for 8 hours, then spend about an hour getting home, before cooking dinner and laying on the couch.
By the time she had sat down at home, it was a nearly a 12 hour day.
Too many of us are familiar, and have even grown comfortable with this lifestyle. But if you don't feel like you were meant to work 40 – 50 hours / week, in a job you don't love, there is a way out.
The internet has opened a million doors, and there are now numerous opportunities for people who want to make their own work schedule. This is great for those of us who want to be our own bosses, work from anywhere in the world, and don't want to be stuck in traffic every day.
Today Dariece and I are full-time travel bloggers and online entrepreneurs. We limit ourselves to 3 hours per day on our computers so that we can go out and enjoy the world the rest of the time.
When we were working in Canada, we'd constantly be looking at the clock, hoping that the hands would move faster so that we could finally go home. Now that we work for ourselves, make our own hours and love our jobs, we have to set alarms to remind ourselves that we should stop working!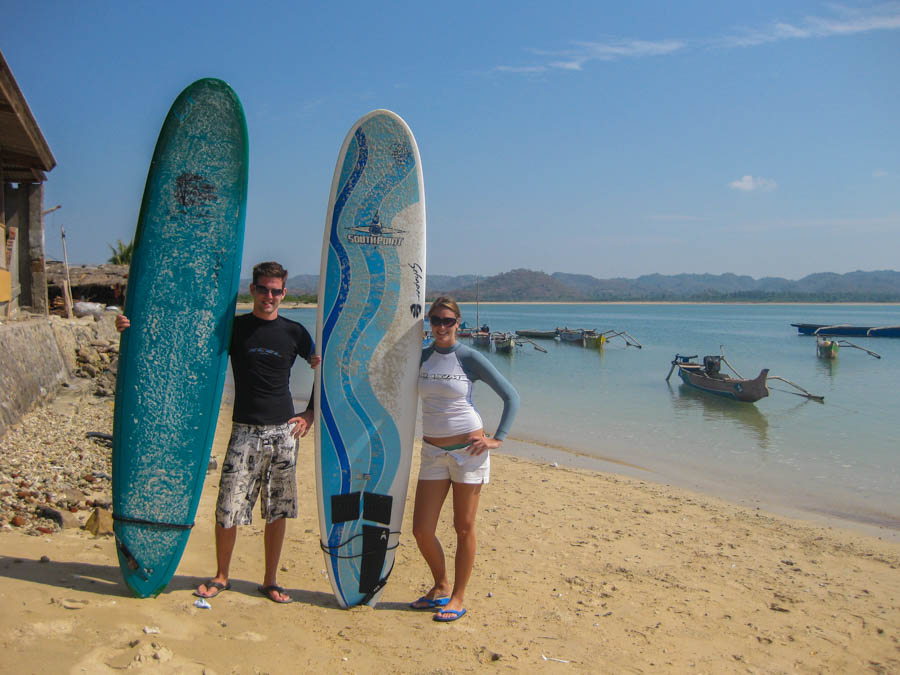 This type of job is available to everyone. You can work less, work from home, work in your pyjamas and work at your own speed.
When you first start your travel blog though, you're going to have to work a bit more. Unless you plan to quit your job and dive head first into your blogging career (a bit of a risky idea), you'll need to blog as a side job to start.
This is not a get rich quick scheme either. I'm not trying to convince you that you'll make a million dollars next month. You'll have to work at it for a while before you start to see any results.
When we first started trying to turn our blog into a career, we were teaching English in China. At the time, we were only working 20 hours / week as teachers, so we had plenty of time to work on building our business.
If you're working 40 hours per week already, then you may only have an hour or two to spare every day to work on your blog, plus weekends. But don't think of it as a "side job". If you really love what your blogging about, you'll be having fun while you're doing it.
Designing your website, communicating with your audience, sharing your photos and writing about something you love shouldn't feel like a job at all. It should be something you look forward to going home to while you're at work.
And don't worry. You don't have to be travelling full-time to start being a travel blogger. Some of our most successful posts on this blog are about preparing for travel. Write about your experiences as an aspiring digital nomad and what it's like making the transition, saving money and preparing for travel.
See Also: How To Travel The World When You Have Absolutely No Money
The key to a successful blog is to keep at it and not give up.
Once you start earning a decent income from your blog (which can be after just one year), you can start considering cutting down your hours at your "real job" and eventually quitting altogether if that's your ultimate goal.
Working less is a difficult New Year's resolution to conquer, so you're going to have to take some serious steps towards this goal if you want to accomplish it by this time next year.
I recommend that you take a big piece of paper and write your current income after tax at the top. Then write the amount of hours you currently work underneath your income. Now draw a big fat line under that and write what you'd need to earn from blogging in order to quit your job.
Be realistic here. If your goal is to earn enough from blogging to pay for full-time travel, then as a solo person you probably only need $1,500 / month to start. That'll be enough to pay your daily travel costs in many countries (even enough for 2 people in some places). Consider countries with a more affordable cost of living – Central America, Eastern Europe, SE Asia and parts of South America.
Now you need to decide how many hours you'd like to work / week. I think 15 – 20 hours per week is a good amount. Keep in mind that travelling full-time and living abroad will take up a lot of your time. You'll be exploring new cities, tasting new food, experiencing new things, meeting new people. It's a busy life!
Once you've written out your work-less resolution for 2017, paste it somewhere where you'll see it every day like the bathroom mirror or the refrigerator door. Every day when you look at this piece of paper, remind yourself that this is your goal.
You want to work less. You want to work when you want, from wher you want, wearing what you want. If you visualize it and take steps towards achieving it, there's no reason why you can't do it.
I Want to Travel More
Seeing as you're reading this post on our blog, we're going to assume you're just like us and you love to travel. You want to make travel a bigger part of your life and travel is always one of your top New Year's resolutions.
What if I told you that by starting a travel blog, you could not only travel more, but you could literally get paid to travel?
These days, travel bloggers have such large, travel-focused and highly engaged audiences that companies are looking to work with us on a daily basis. Traditionally these companies had to pay for expensive ads in newspapers, magazines and on television, but they've now realized that they can reach the same amount of people (or more) by posting on travel blogs.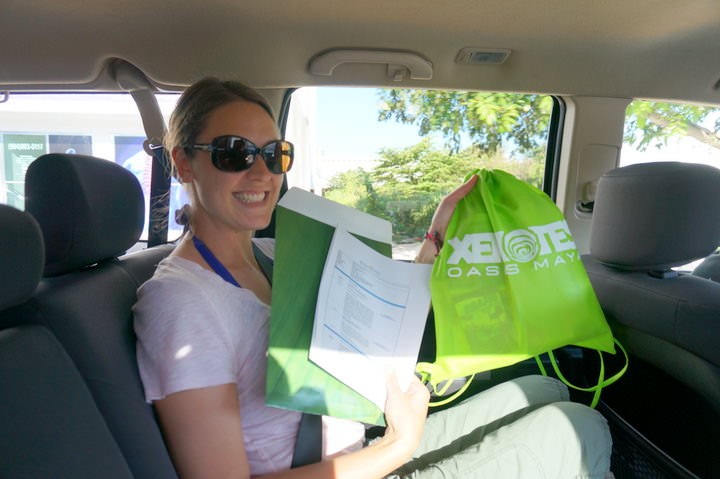 This means that hotels will offer you free rooms, tour companies free tours, dive shops free dives and airlines free flights. This all sounds amazing, and it is, but keep in mind that the word "free" is deceptive.
While you won't have to pay for any of this travel, it is technically an exchange. When you accept this free travel, you're entering into a contract with the company. Usually you'll be required to write an article about your experience, potentially make a video and create a few social shares on Facebook, Twitter and Instagram.
When you're just starting out, you may not have a very large audience, so your first gigs will probably be a straight exchange. But as you grow your brand and your online presence, these companies will start to offer you a salary AND complimentary travel in exchange for your promotions.
Eventually, you'll even have tourism boards from different countries contacting you and offering you all-expense paid trips in exchange for writing on your blog and social media. These tourism boards often pay a nice salary for your work as well.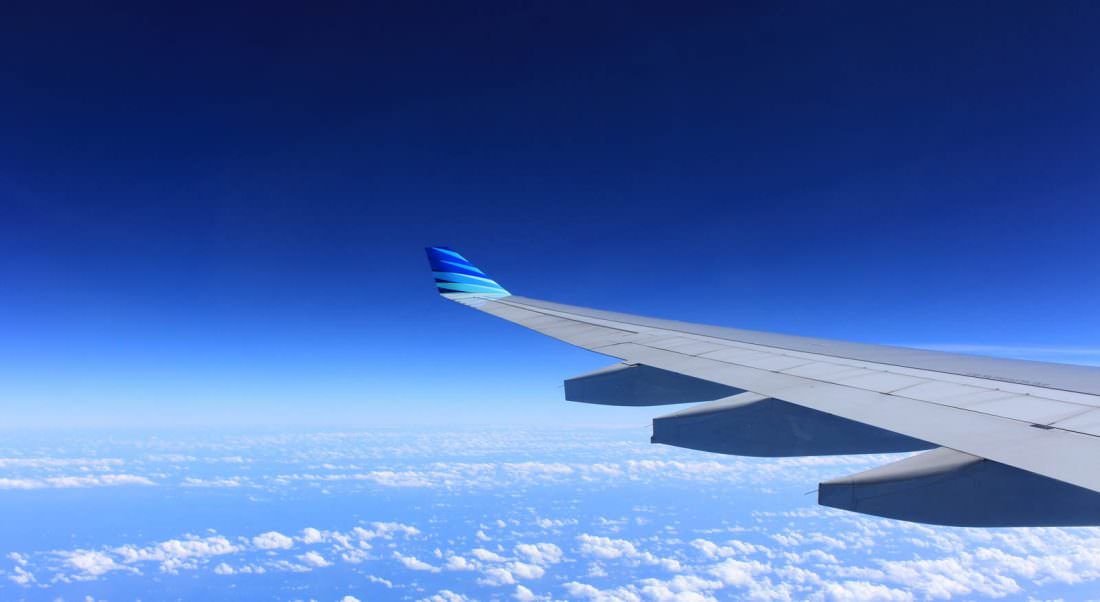 Imagine that! Travelling the world on someone else's dime and getting paid to write about your experiences. If this sounds like it's too good to be true, or that it would take too long to get your blog to the point where companies are willing to hire you, that's not the case.
Some bloggers are receiving these types of partnerships after just 6 months to 1 year of blogging.
Press trips like this are an excellent way to travel more because you may end up getting emails from places you never considered travelling before.
"Come and experience the Nomad Games in Kyrgyzstan".
"Please come to Malta and share our beautiful country with your readers".
By working with brands and destinations in this way, you'll be saving money on travel as well. Couple this with your new income from travel blogging and you'll quickly find that you're travelling more and saving more money than you ever thought possible.
But free travel isn't the only way that starting a travel blog can help you to travel more in 2017.
The more you grow your audience and start to communicate with them, you'll start to realize that you've formed your own little travel-loving community around your blog. Your readers will start to give you suggestions of new places to see.
We've received countless travel ideas from our readers and we're very thankful that we have such a cool group of travellers reading this blog and helping us as we explore the planet.
We also find that we're more inclined to go somewhere and experience new things so that we can share it with our readers. By having a blog, we've actually expanded our travel horizons and become even more adventurous.
In order to travel more, it's important that you're able to work less and earn more money, so this third new year's resolution really ties everything together.
By starting a travel blog you'll be able to start earning some money online. Eventually, this will help you to work less and quit your job so that you can travel as much as you want. It doesn't get any better than that.
You could potentially be a full-time traveller and online entrepreneur by this time next year.
What are you waiting for?
If you've been thinking about starting a travel blog for a long time, but just haven't got around to it, now is the time to do it. You could potentially check off three common New Year's resolutions and literally change your life forever.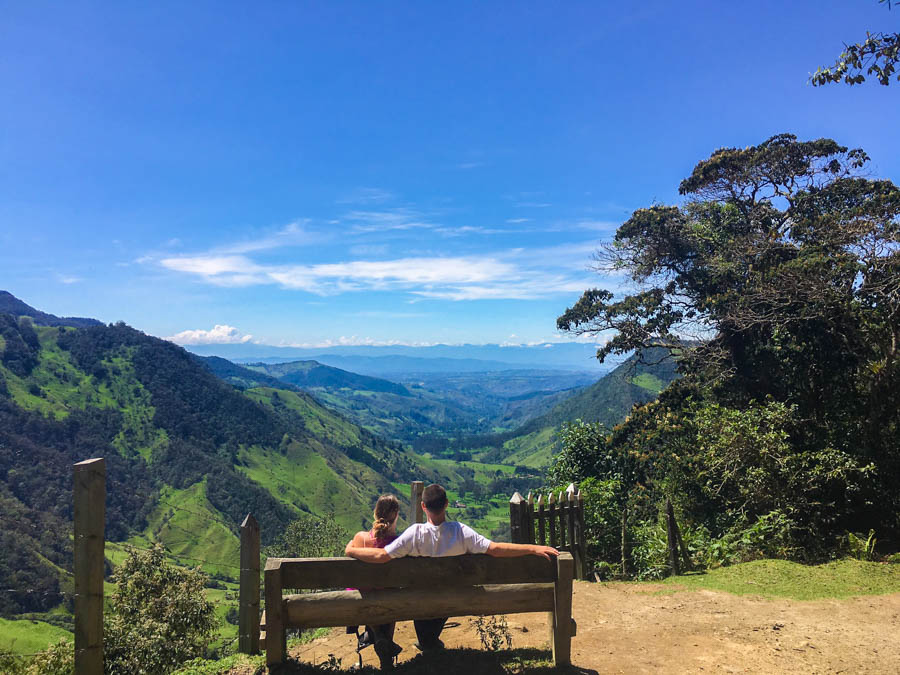 Starting a blog is incredibly easy and if you use our guide, you can have one up and running in 20 minutes or less. Our free Pro-Blogging eBook will then guide you through the first steps of building your audience and earning money from your new website.
Starting the blog is the easy part, but actually creating a loyal audience and earning money from it is difficult. This is not a get rich quick scheme. You'll have to learn a lot about marketing, do some research, put in some time and work at your blog every day.
But the rewards are definitely worth it. Earn more money, work less and get paid to travel the world. It may sound like it's too good to be true but there are thousands of bloggers doing it right now and more and more are starting every day.
There's an enormous amount of opportunity available online and we've already helped over 100 people start their own blogs. Start 2017 off with a bang and see where it takes you.
The ultimate goal should always be to live life to the fullest. No matter how you plan to do it, we hope that you keep that resolution at the top of your list in 2017 and beyond. Whether a fuller life means spending more time with loved ones, exploring the planet or trying new things, we hope you're able to achieve all of your resolutions this year.
The Goats are wishing you all a very happy, healthy and peaceful new year.
Happy travels and hopefully… happy blogging to you all 🙂
Like this Post? Pin it!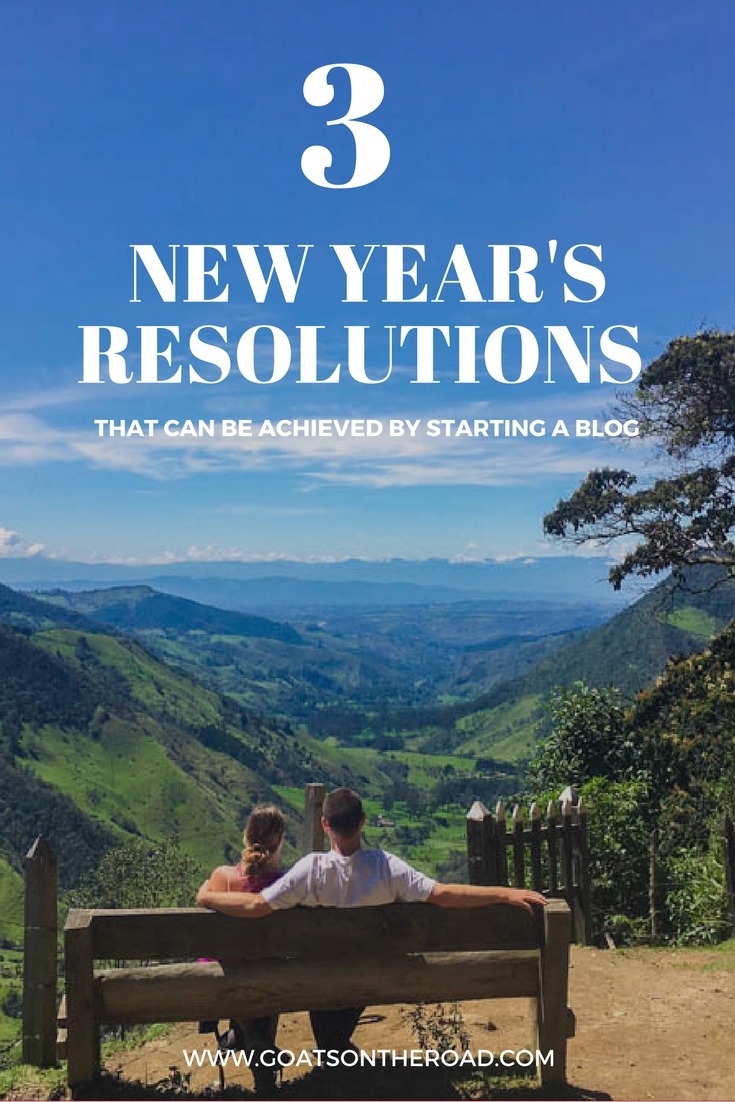 Disclaimer: Some links in this article are affiliate links, which means that if you purchase through them, we receive a small commission. This will never cost you extra and in many cases you receive a special discount. We appreciate your support!