As we enter into the new year, travellers begin to daydream and plan their big adventures for 2017. It's an exciting time! Vacation days have been reset at the workplace, and for those with common New Year's resolutions like "I want to travel more", everyone's getting excited for another year of exploration!
No matter your travel status or style, 2017 is your year to hit the road 🙂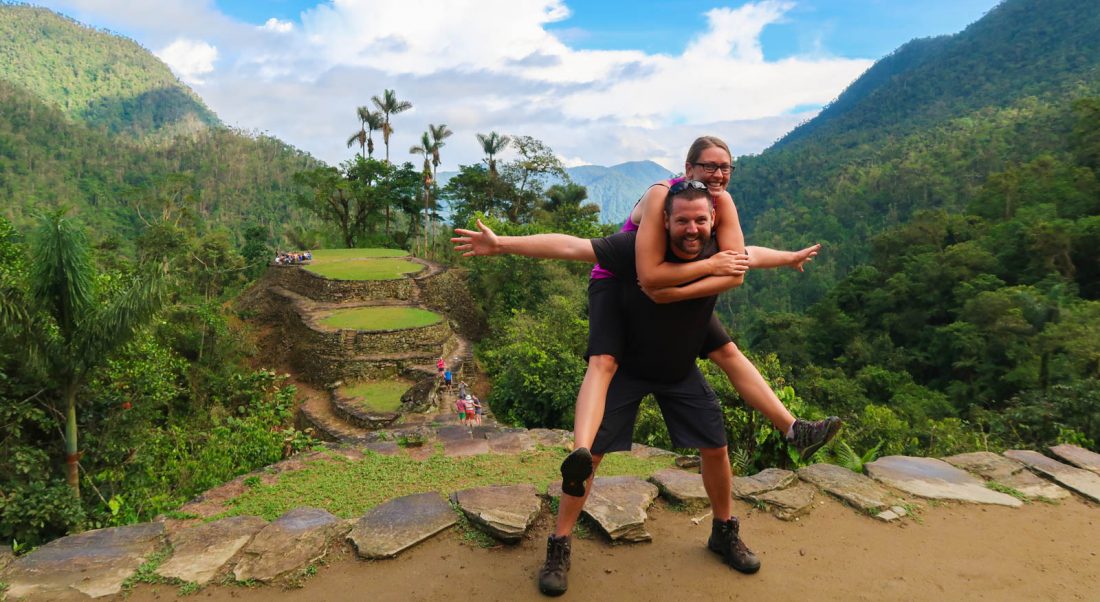 Today I'd like to focus on those of you who enjoy a good bargain, which, after an often expensive holiday season, I think is pretty much everyone! There are some incredible destinations to travel in 2017 that are much cheaper than they would normally be.
For one reason or another, here are 5 travel destinations that are incredibly cheap in 2017.
1. Colombia
In Spring of 2014 the Peso was doing pretty well at 2,050 to the US dollar. Then it crashed pretty heavily and has been declining almost steadily ever since, with its worst trade coming in at 3,436 in February of 2016. It plateaued a little bit towards the end of last year, but in 2017 the Peso is still pretty weak to the US dollar.
This isn't great for Colombian people and their economy, but selfishly it's good for travellers. You can travel Colombia in 2017 for 62% less than it would have cost in 2014 simply because of this change. In fact, since August of 2015, Colombia's peso has hovered around the 3,000 mark, making it an extremely affordable place to travel.
Also, with the recent opening of some Colombian budget airlines like VivaColombia and EasyFly, the airfare competition has created some wonderfully affordable domestic flights and on July 19th of 2016 JetBlue (one of our favourite airlines) announced new direct services from New York to Cartagena.
These flights have now expanded to many destinations in Colombia with departures from numerous airports in the US making Colombia more accessible than ever!
But the affordability of the country really isn't the main advantage here. Travelling Colombia is easy, fun and most of all it's becoming increasingly safe in recent years. The people here are extremely friendly and while there are some not-so-safe areas, the locals will be quick to tell you where and where not to go.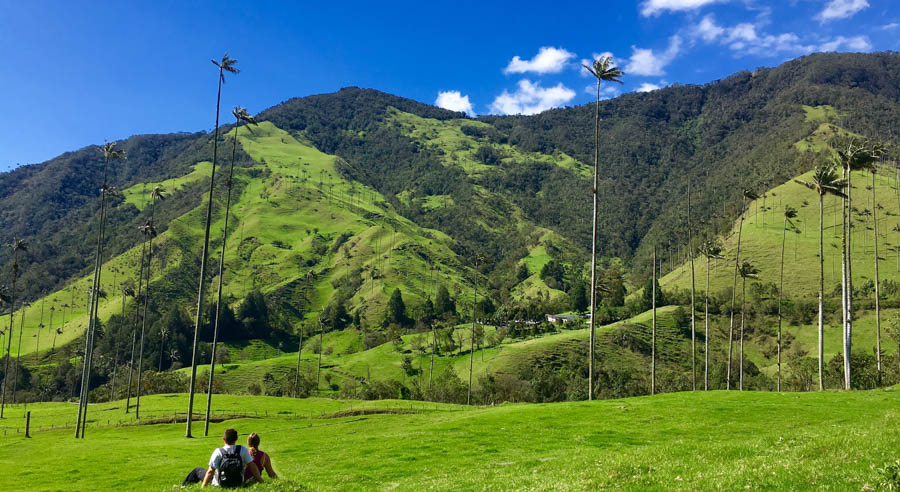 We travelled Colombia for 6 weeks at the end of 2016 and we felt 100% safe the entire time. We absolutely loved the diverse landscapes and the incredibly hospitable people.
A meal at a cheap restaurant is usually around $3 – $5. Street food like patacones, buñelos and empanadas can fill you up for around $1. A glass of wine in a restaurant is usually around $3 while a bottle is $10 and a beer is $2.
Taxis are very affordable with many 45 minute taxi rides not costing more than $10 in our experience. Public transport is comfy and very affordable and there are now budget airlines that fly domestically for as little as $20 flight.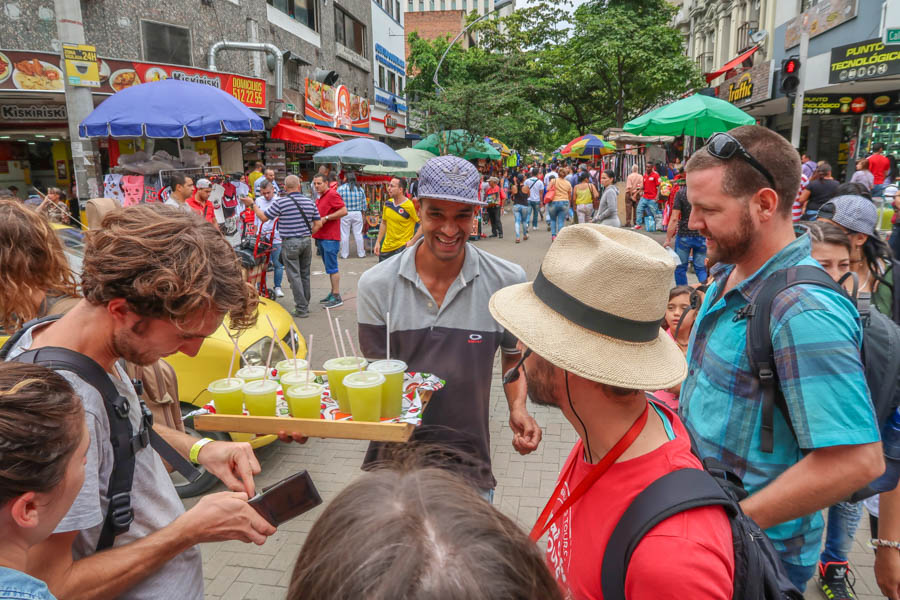 Colombia is not only affordable, but was rated #2 of the best places to travel in 2017 by Lonely Planet and after spending a month and a half there, we can definitely see why.
Read more about our Colombia trip here.
2. Japan
Japan has been having a pretty rough year with the Yen, with a massive crash happening in November of 2016 (right around the time of the 2016 United States Presidential Election). Before November, the Yen was trading at just over 100 to the US dollar, but now at the start of 2017, it's at 121!
Easy math would tell you that Japan is actually 21% cheaper now than it was just a few months ago and this is the cheapest time to travel to Japan since the end of 2015.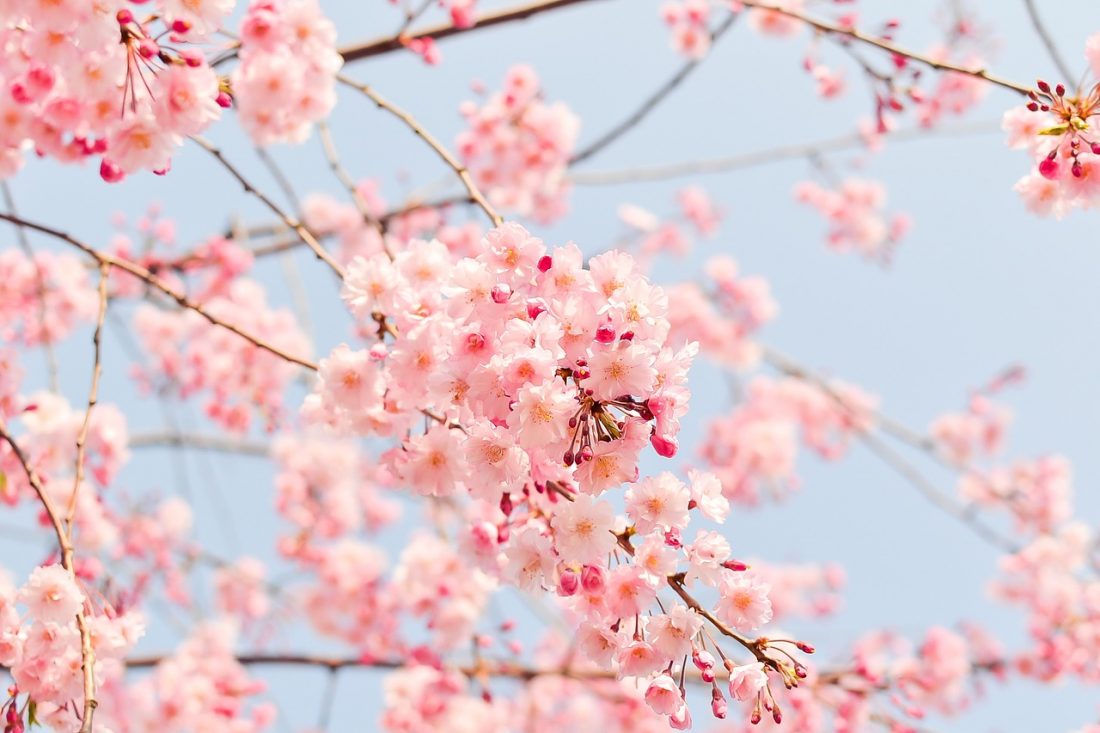 Japan is one of the places that we really want to visit in 2017, but it's an expensive place to travel. A little help from the currency gods can go a long way.
A quick search on Booking.com shows that it's hard to find a hotel room in Minato, Tokyo for less than $100, which means that 21% currency exchange would equate to $21 / night saved on the hotel alone. That adds up quite quickly!
If you were to spend $100 / night on all your rooms across Japan and you visit for 2 weeks, that's already nearly $300 in savings and it's not even including the cheaper cost of food and activities.
Japan's cherry blossoms bloom in the spring and the country comes alive with colour. The people are friendly, the mountains are gorgeous, the culture is interesting, and let's face it, who doesn't want to eat sushi all day? Japan is definitely a good choice for bargain-loving travellers in 2017.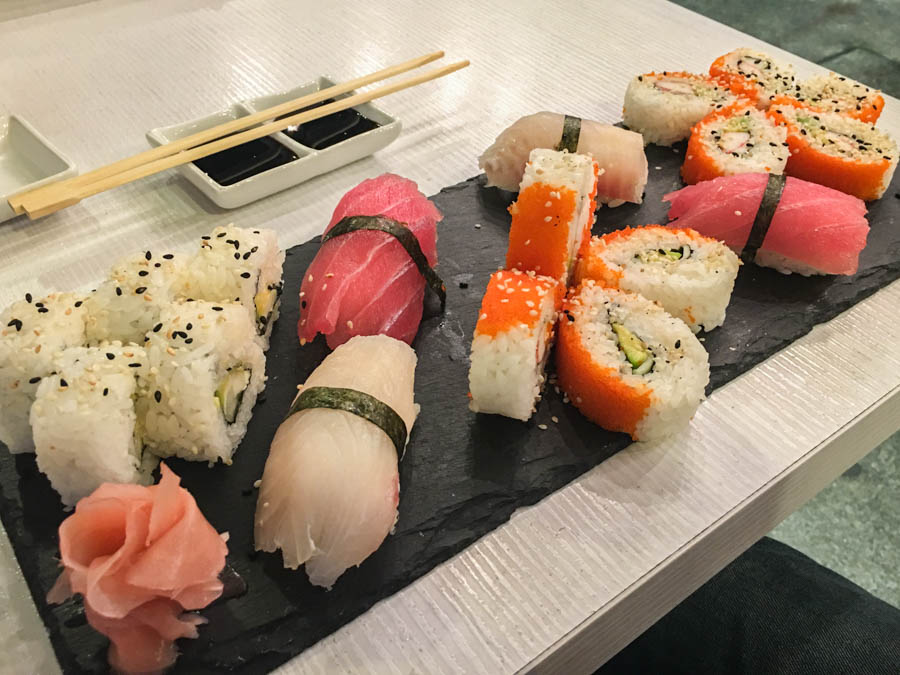 3. Canada
Our homeland! Canada is definitely going to be an affordable place to travel in 2017. But this time, it's not only because our dollar is weak (it was actually much weaker at the start of 2016), but it's Canada's birthday!
This isn't just any birthday either. This is the big 150 year. But what does that mean for travellers? It means that all 47 of Canada's stunning national parks will be free for visitors. All you have to do is apply for the Discovery Pass online and you can travel around the country, visiting all of the national parks without having to pay for any entrance fees.
It's worth noting that only the entrance to the parks is free and the Parks Canada website lists the following activities and services to still be charged at their regular rates:
Camping and other accommodations
Canadian Rockies Hot Springs
Mooring
Reservation fees
Guided tours and hikes and programs not usually included with admission
Firewood
Overnight backcountry use.
But if you're a big National Park lover, then this could be your year to visit Canada.
4. South Africa
It's not just the good exchange rate that makes South Africa an excellent destination for budget travellers in 2017, it's also the fact that you can rent a car for as little as $20 / day, wine is cheaper than soda and some national parks have an entrance of less than $10!
We recently did an Instagram Takeover for the South African Tourism Board which had us going back through all of our photos and picking the best ones. Flipping through our folders of pictures really brought us back to South Africa and reminded us just how much we loved it there.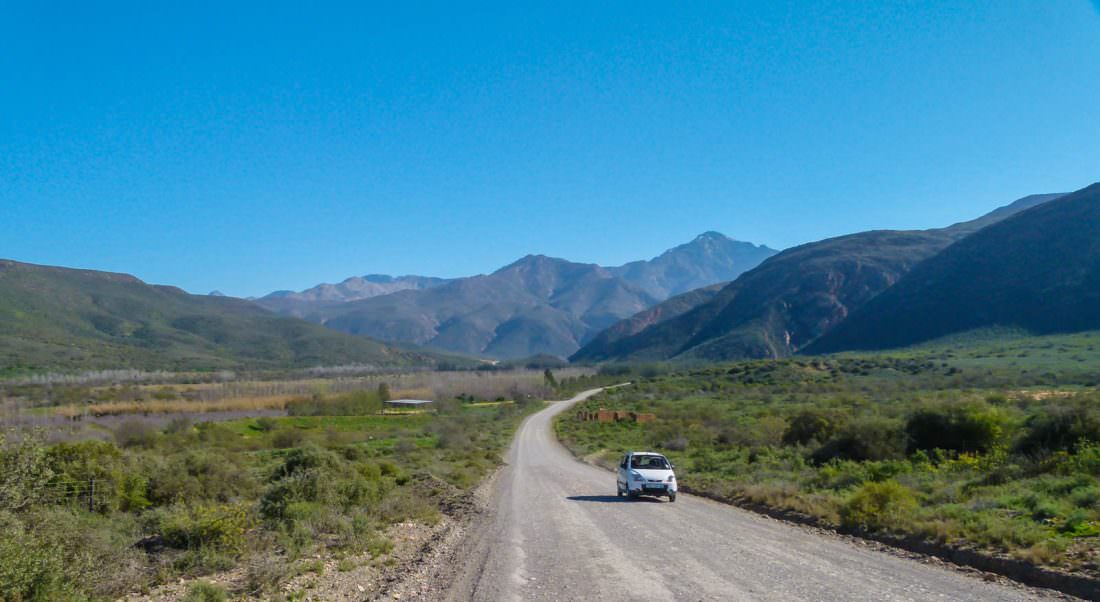 When we road-tripped this geographically blessed country for 5 weeks back in 2011, the rand was at 7 to the US dollar but today it's hovering around 14. Meaning that if we returned today it would be half the cost of when we went just 6 years ago!
At the start of last year, South Africa was indeed a cheaper place to travel than it is today due to the fluctuating exchange rates with the US dollar, but that doesn't mean it doesn't still offer incredible value for your money in 2017.
We recommend flying into Cape Town, renting a car and driving northbound through the wine country, The Garden Route, The Elephant Coast and The Wild Coast. You won't find more striking scenery anywhere else on earth.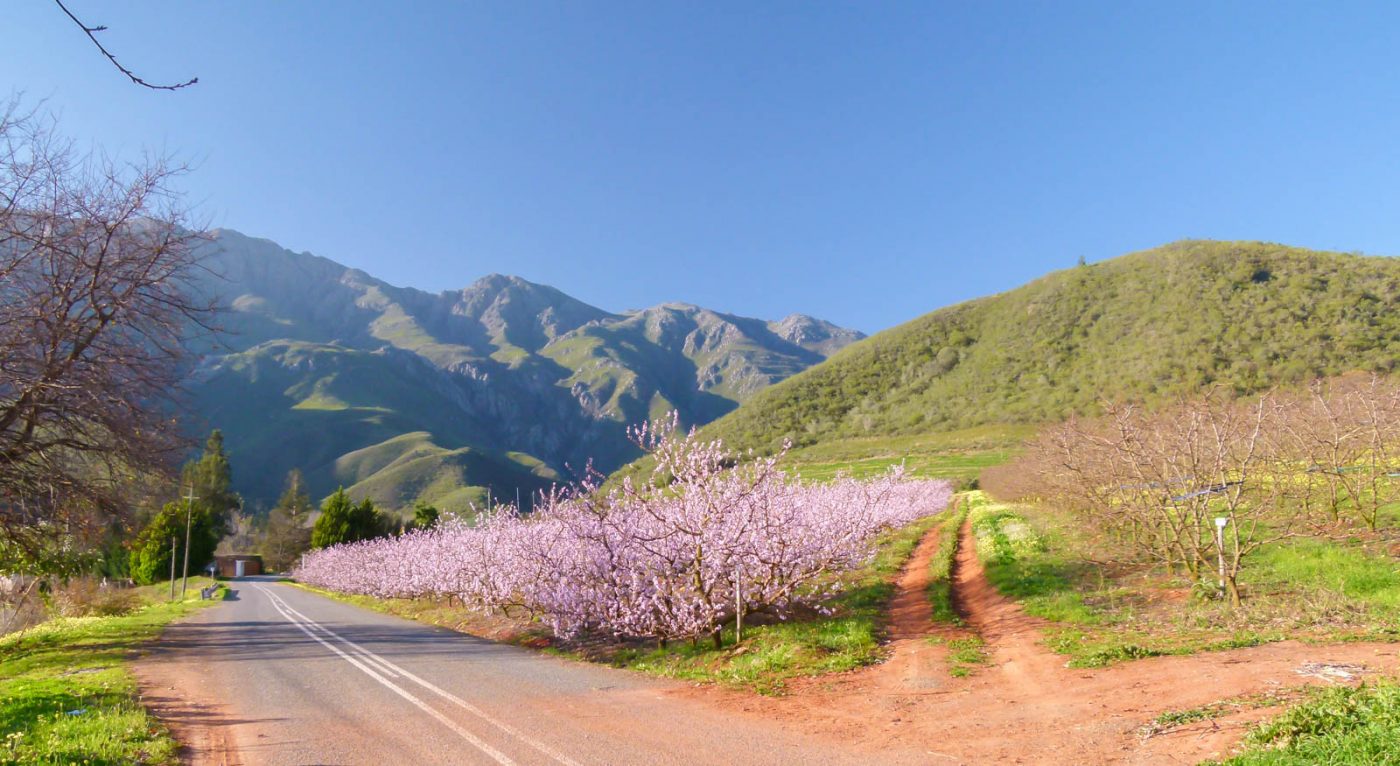 And the best part? Infrastructure is quite good in South Africa. You can stay at "Backpackers" for around $30 – $50 / night for a double room. These funky little houses are a cross between a home stay and a hostel. The main highways are also very good in the country so you can travel up the coast quite easily.
Make sure you stop at Addo National Park to see if you can spot some lions and elephants and don't miss Hermanus, one of the best land-based whale watching spots in the entire world.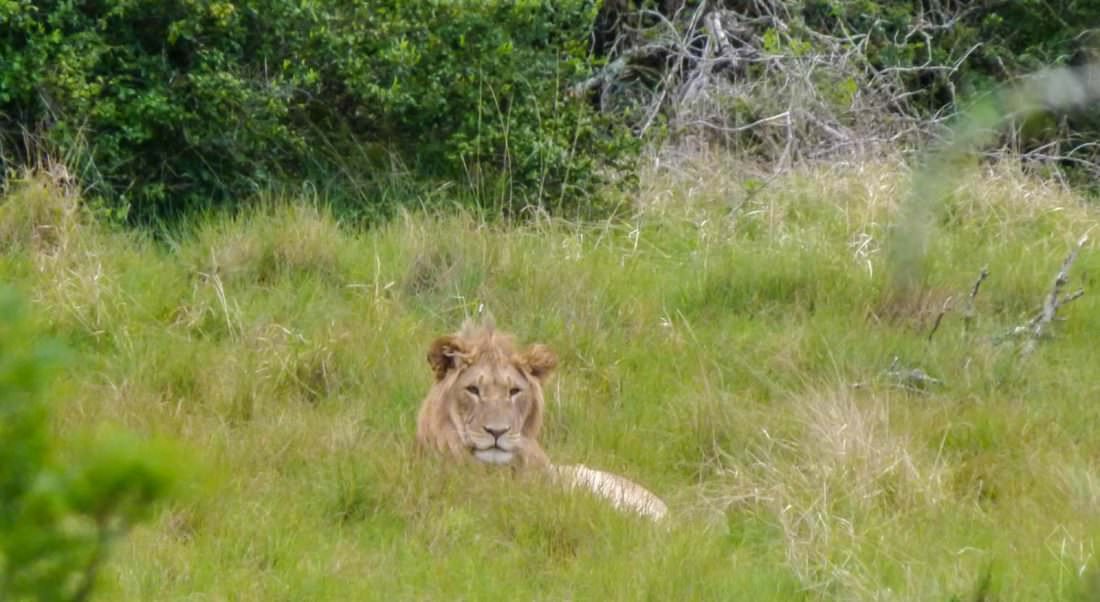 South Africa has always been a top adventure and wildlife hotspot for any traveller, but since the start of last year, it could also be classified as a budget destination, which makes it even more appealing.
5. Mexico
Mexico has always been one of the best budget-friendly destinations in the world, but as of November on 2016, it is cheaper than it has been in over a decade. The Mexican Peso continues to crash against the US dollar, and around the time of the 2016 US Presidential Election it saw its biggest drop in 10 years.
While Japan still isn't really a "budget destination", Mexico is. Street meals here won't cost you more than $2, a meal for 2 in a nice restaurant with drinks will only run you around $30 and ice-cold Coronas are only around $2 each at a bar.
There are a couple of low-cost carriers for domestic flights in Mexico (AeroMexico, VivaAerobús), the capital is very well-connected internationally and the country has some of the most comfortable buses (with wi-fi) we've ever taken.
I'd say that the bus transport is a little expensive compared to other costs of travel in the country and driving a car can be a bit pricy due to numerous toll roads and some (corrupt) check stops. But other than that, the cost of travel in Mexico is of great value, and it's even better in 2017!
Related:
Mexico – The Best Digital Nomad Spot for North Americans
8 Reasons Why Mexico is The Ultimate Backpacking Destination
Final Thoughts
As you're putting together your list of top travel destinations that you want to see in 2017, consider places that may cost a little less due to currency exchange, budget flights, free entrance fees or other factors.
I hope this list of 5 amazing countries gives you a little bit of travel inspiration for the new year!
What countries do you want to see in 2017 and why? Tell us in the comments below!
Like it? Pin it! 🙂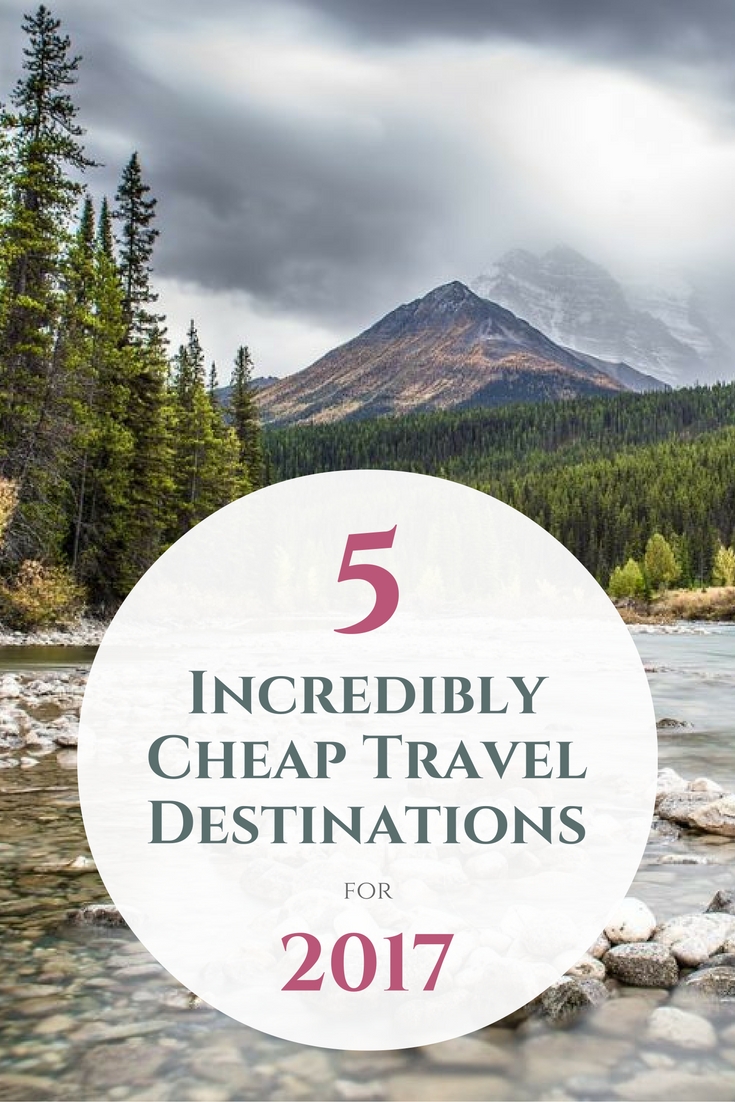 Disclaimer: Some links in this article are affiliate links, which means that if you purchase through them, we receive a small commission. This will never cost you extra and in many cases you receive a special discount. We appreciate your support!